Nikon Ambassador Joe McNally photographed Cirque de Soleil performers Ekaterina (Kat) Bazarova and Wayne Skivington with the Z series mirrorless cameras.
Joe used the Z 6, designed for high ISO action capture in low-light areas of their respective homes, showing the behind the scenes lives of the performers. On location in the remote hills of Nevada for the beauty shots, Joe Utilized the Z 7 and its high resolution 45.7MP sensor, along with studio lighting to freeze the action.
For assignments where you've got to shoot a variety of images, the Z series mirrorless cameras provide you with the best of what they're designed for—Z 6 for capturing the low-light moments on the go when you might need to bump up the ISO, and the Z 7 for action packed portraits that need to be shot in high 45.7MP resolution.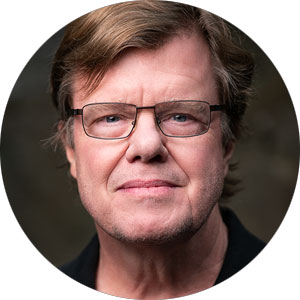 Joe McNally is an internationally acclaimed photographer whose career has spanned 30 years and included assignments in over 50 countries. He has shot cover stories for TIME, Newsweek, Fortune, New York, Entertainment Weekly, The New York Times Sunday Magazine and Men's Journal. Two of Joe's books, The Moment It Clicks and The Hot Shoe Diaries, both cracked Amazon's top ten list of best sellers. Visit his website at www.joemcnally.com and ambassador page.
More articles by this contributor
This Article Goes Great With These Products