A self-proclaimed nerd for everything nature, Mike's life journey has been dedicated to capturing the beauty of the world's most powerful and breathtaking landscapes.
Mike is most well-known for epic imagery that brazenly conveys the raw and unrelenting power of nature and the Earth, from volcanoes to tornadoes, wildlife, night sky and everything in between.
Born with an innate sense of wonder and a deep connection to nature, Mike has transformed his passion for adventure into a remarkable career that blends photography, storytelling and environmental advocacy.
Equipped with a camera and an unyielding spirit, Mike travels the globe in search of moments that, in particular, showcase the power of nature. From the frozen expanses of the Arctic Circle to the fiery heart of active volcanoes, he pushes the boundaries of traditional landscape photography. His keen eye for detail and natural ability to capture the essence of a moment have yielded a breathtaking portfolio that showcases the Earth's raw beauty in its most unfiltered form.
Mike is also an educator, sharing his passion for creating images and telling stories through leading workshops across the globe.
This Texas based photographer considers life experiences a huge blessing. He has been shooting professionally for 15 years and has had the honor of working with a wide range of fantastic clients, brands and publications.
This world we live in is too beautiful to not be appreciated. Look up, look down, take a look all around. Embrace it, respect it, and capture it.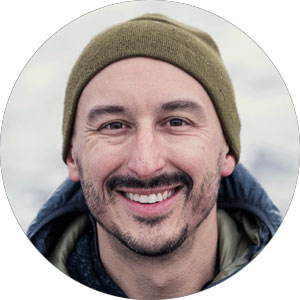 Mike Mezeul II is a Nikon Ambassador. He is a photographer and photojournalist addicted to storytelling and adventure. He's photographed landscapes, professional sports, natural disasters, concerts, air-to-air aerial photography and more. See more on his ambassador page.
More articles by this contributor
This Article Goes Great With These Products