Malike Sidibe, a 24-year-old photographer, possesses a unique style that offers a surreal and dreamlike approach to capturing images. Born in Man, Cote d'Ivoire, he moved to Guinea at the age of 3. His passion for photography ignited at the age of 12 when his father gifted him his first camera. At the age of 13, Malike relocated to New York City from Guinea. Initially pursuing a career in menswear design, he attended fashion classes at The Fashion Institute of Technology. However, it was during this time that he discovered his affinity for photographing clothing rather than designing it.
Malike's work reflects his artistic nature, drawing inspiration from the people he encounters and the places he has lived. As a highly energetic and creative photographer, he produces innovative portraits and vibrant images that exude vitality and color. Committed to creating timeless photographs, Malike Sidibe continuously strives to capture moments that transcend the constraints of time.
To me, photography is like a language. Just like when you learn any language, the more you practice, the better you become at expressing yourself through it. Similarly, by practicing photography, you improve your ability to convey your thoughts and feelings visually.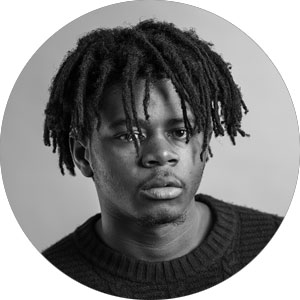 Malike Sidibe is a Nikon Ambassador. He offers a surrealistic dreamlike take on image-making. He fell in love with photography at age 12 when his father gave him his first camera. Malike's work is a reflection of his creative nature, his inspiration is drawn by the people he meets and the places he has lived. He is a high-energy creative photographer producing innovative portraits and images full of spirit and color. See more at his ambassador page.
More articles by this contributor
This Article Goes Great With These Products