Not long ago Nikon Ambassador Joe McNally brought to a familiar photo destination—the lush lavender fields of Provence in the South of France—a selection of NIKKOR lenses that while not unfamiliar to him, weren't on his list of desert-island glass or workhorse lenses. He called them "extreme glass"—NIKKORS to be used to add elements of the exotic, the unexpected, the dramatic and the interpretive to his storytelling images.
The idea was to see what these lenses would reveal and inspire, and what he could create when he reached beyond the comfort zone.
The lenses, with notes on their signature attributes, were:
• AF-S Fisheye NIKKOR 8-15mm f/3.5-4.5E ED. The classic circular fisheye perspective at 8mm; curvature-of-the-earth drama at 15mm.
• PC NIKKOR 19mm f/4E ED. Tilt and shift capability to help photographers control—or experiment with—what's in focus in an image, as well as keep parallel lines parallel.
• AF-S NIKKOR 20mm f/1.8G ED. An ultra-wide "sees all" lens with a 94-degree angle of view on FX format Nikon DSLRs, a 70-degree angle on DX DSLRs.
• AF-S NIKKOR 58mm f/1.4G. A low-light lens with maximum versatility, close-focusing and the capability of producing beautiful bokeh backgrounds.
• AF-S NIKKOR 300mm f/4E PF ED VR. Ultra-lightweight, compact and versatile; known for its superior optical performance.
• AF-S NIKKOR 200-500mm f/5.6E ED VR. A compact super telephoto with superb VR image stabilization and ultra-sharp performance.
The Stories They Can Tell
For Joe, the timing was right for a visit to one of the world's most photogenic locales. "I had a couple of workshops in the South of France," he says, "and that meant a chance to go to the lavender fields of Provence when the lavender was in full bloom—and you don't pass up a chance like that."
What he did was mount a small production—small in comparison to the sizable, imaginative productions Joe is generally known for—with a few local residents and a carefully cast central subject in the colorful settings of the lavender fields.
Most of the time I could go out with a 24-70mm and a 70-200mm and that's what I'd spend my day with. Here I was after the variety of perspectives these particular lenses would give me.
The six lenses were to play storytelling roles. "Changing the lens means you're changing your perspective," Joe says, "and that's essential to the power of storytelling."
Recalling his origin as a newspaper photographer, Joe cites "the old mantra of news photography: show 'entire' to 'detail.' It's not enough to show just the trombone player—you need the general view to show how big the entire parade was."
The Provence project proved the point that for the aspiring enthusiast as well as the creative pro, lenses serve a dual purpose: they capture the photographer's ideas and they suggest ideas of their own. For example, a telephoto suggests image compression; a PC (perspective control) offers selective focus.
Now, what do you do with those ideas?
"Most of the time I could go out with a 24-70mm and a 70-200mm and that's what I'd spend my day with," Joe says. "Here I was after the variety of perspectives these particular lenses would give me."
There was also the goal of changing things up, of challenging himself to come up with some new looks to his photos as well as using the lenses to influence and direct viewers' attention to the elements he wanted to emphasize.
Simply put, these pictures, and these lenses, tell stories of inspiration, challenge and achievement.
Take a good look.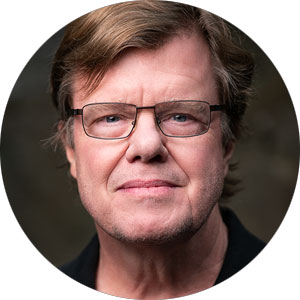 Joe McNally is an internationally acclaimed photographer whose career has spanned 30 years and included assignments in over 50 countries. He has shot cover stories for TIME, Newsweek, Fortune, New York, Entertainment Weekly, The New York Times Sunday Magazine and Men's Journal. Two of Joe's books, The Moment It Clicks and The Hot Shoe Diaries, both cracked Amazon's top ten list of best sellers. Visit his website at www.joemcnally.com and ambassador page.
More articles by this contributor
This Article Goes Great With These Products