Professional photographer and Nikon Ambassador James Balog discusses the importance of challenging yourself as a photographer each time you go out to shoot. Good photography, he says, starts with a clear idea that's built upon and explored. He explains how learning from your failures is important to growing as an artist. View the video to hear more...
Jim's website, www.jamesbalog.com, features a selection of his images as well as information about his book, Ice: Portraits of Vanishing Glaciers, and the film, Chasing Ice. You can view a trailer for the film at www.chasingice.com.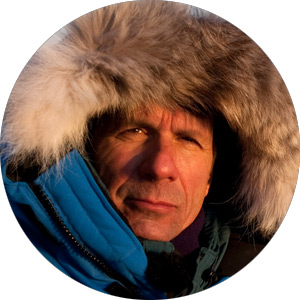 To reveal the impact of climate change, James Balog founded the Extreme Ice Survey (EIS), the most wide-ranging, ground-based, photographic study of glaciers ever conducted. He is also the author of eight books and his work is in dozens of public and private art collections. James has been extensively published in most of the world's major pictorial magazines. See more of his work at www.jamesbalog.com and view his ambassador page.
More articles by this contributor
This Article Goes Great With These Products