Take a look at Nikon Ambassador Joe McNally's two spooky photos and you might be inclined to think that Halloween is his favorite holiday. Or is it just his desire to let a little dark side humor come out to play? We asked him to describe how he builds his lighting trickery.
Up Past Bedtime
As you can see in the first photo, our innocent little girl is up past bedtime. Strange things happen at night, and McNally reveals all. For "The Bedroom," he and crew relied on a combination of five Nikon SB-910 Speedlights mixed in as accents, plus various selectively placed studio lights. The Nikon D810 was set to Incandescent White Balance (to give an overall blue cast); this blue tone is most evident where the fairy lurks.
To create an effect of azure moonlight reflecting off of outdoor waters, McNally placed three studio lights on the ground outside, bouncing the light into a 6×6 silver reflector that was angled upward to point into the second floor window. To punctuate, "We spot-lit the fairy's face using an SB-910 tucked behind the toys. This key light pops her face by at least one f/stop, helping draw the eye there."
Studio lighting, some gelled to warm tones, provide broad sweeps of illumination and ensures that nothing fades into shadows. Additional Speedlights were positioned to stream into the bedside lamp and pop details along the front of the bed. "This was an elaborate set with a variety of light sources," says McNally. "Every detail is important and it's the role of each Speedlight to ensure that crucial accents are visible. Each light had a specific job to do in a specific area."
When it comes to getting things dialed in, McNally says it takes a methodical approach. "We work slowly and make adjustments. We'll place a light and check the results. We modify or ratio it up or down. What needs more attention? What needs less? We're looking for balance, and to control the light so that it doesn't overpower any aspect of the scene."
Screams in the Haunted Forest
For a second fantasy McNally went to the edge of a forest. The look says midnight, yet capture took place in late afternoon. Despite the significant amount of studio light (12,000 watts) used predominantly to pull texture out of the wooded background, highlight low-clinging fog and permit proper exposure, McNally notes it was the positioning of each Speedlight that really adds a signature. Two Nikon SB-910s were used: one was placed inside the pumpkin to add an orange glow, while a second was positioned in the lower right hand side. "We bounced that second light off of a silver board, aiming to have it pull texture out of the evil tree's trunk."
Showing and Telling a Big Story
It took a Nikon D810 and the AF-S NIKKOR 24-70mm f/2.8G ED (bedroom) and the AF-S NIKKOR 14-24mm f/2.8G ED (forest) to create these images. "High resolution capture was called for—and that's what I get with 36 Megapixels. There are many detail points and regions to explore in each frame. That camera, combined with any NIKKOR lens, is so precise that I can zoom-in and see each eyelash."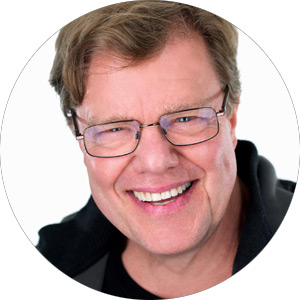 Joe McNally is an internationally acclaimed photographer whose career has spanned 30 years and included assignments in over 50 countries. He has shot cover stories for TIME, Newsweek, Fortune, New York, Entertainment Weekly, The New York Times Sunday Magazine and Men's Journal. Two of Joe's books, The Moment It Clicks and The Hot Shoe Diaries, both cracked Amazon's top ten list of best sellers. Visit his website at www.joemcnally.com and ambassador page.
More articles by this contributor
This Article Goes Great With These Products