Service Advisory
Updated Technical Service Advisory for Users of the Nikon D600 Digital SLR Camera
July 10, 2019: Notice of Expiration of Free Repair Service of the Nikon D600 Digital SLR Camera.

Please be advised that Nikon's offer below of free repair service for affected Nikon D600 digital SLR cameras will expire on January 10, 2020. Thereafter, such repair service will be handled in accordance with Nikon's standard repair policies.


PREVIOUSLY UPDATED D600 SERVICE ADVISORY AS OF MARCH 28, 2014

Technical Service Advisory for Users of the Nikon D600 Digital SLR Camera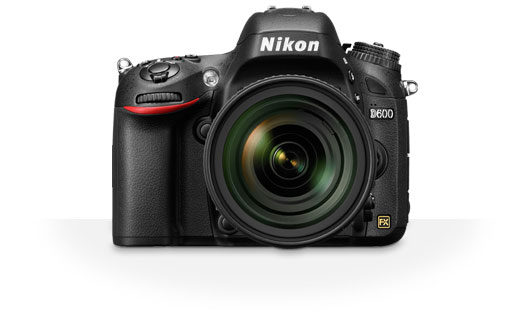 Thank you for choosing Nikon for your imaging needs.

Affected Products:
Nikon D600 Digital SLR Cameras

Some users of Nikon's D600 D-SLR camera have reported the appearance of tiny spots on certain of their images. Not all users have experienced this issue. Nikon has thoroughly evaluated these reports and has determined that these spots are caused by dust particles which may become visible when the camera is used in certain circumstances and/or with certain settings. It is a well-known fact that the presence of dust particles cannot be completely avoided when using a D-SLR camera even after normal sensor cleaning procedures, because of a number of factors including components moving at high speeds when images are taken, the use of interchangeable lenses, and the different environments in which a D-SLR camera may be used. As part of its customer-service commitment, Nikon is providing a customer-service measure to reduce the potential impact of dust particles on images taken by its D600 D-SLR cameras.

The solution: Nikon is making available to all owners of D600 cameras (even if Nikon's product warranty has expired) this customer-service measure, which includes the inspection, cleaning and replacement of the shutter assembly and related parts of your camera, FREE OF CHARGE as well as the cost of shipping D600 cameras to Nikon and their return to customers. In the event that after this customer service measure has been performed, dust particle spots are still visible in your images, please contact Nikon Customer Relations by phone at the number indicated below to discuss your concern. If appropriate, Nikon will either replace your camera with a new D600 camera or its equivalent model.

Once again, please understand that regardless of this service, your D600 camera (and all D-SLR cameras) will continue to require normal, periodic sensor cleanings.
To have your D600 camera serviced free of charge please follow the steps below:
Click on the Schedule Free Service link below.
On the following pages, you will need to provide the serial number of your D600 camera and your contact information.
Then, you will be prompted to create and print your Pre-paid UPS Return label and packing slip.
In shipping, please secure the D600 camera in a plastic bag inside the shipping box with several inches of quality packing material on all sides of the D600 camera. Please send your D600 camera and packing slip only. Do not include any lenses, batteries, memory cards or other accessories. Please do not ship in the original display box (It will not be returned)
Drop the shipping box off at any UPS facility. (Visit https://www.ups.com/dropoff for hours and locations.) You may also arrange to have your shipment collected by a UPS driver.