© Jerry Ghionis
Nikon School Presents: Wedding and Portrait Workshop with Nikon Ambassador Jerry Ghionis
Nikon Ambassador and award winning photographer Jerry Ghionis will take you on an intimate journey to create memorable wedding portraits. During this full day workshop, Jerry will share important how-to's in the wedding and portrait photography industry. You will follow him on a shooting adventure at this luxury seaside Santa Monica property near the pier where he will guide you on technique, posing and lighting. You'll then have the opportunity to make your own extraordinary images with the models in a dramatic setting.

To enhance your shooting experience and personal gear, Nikon will provide access to DSLRs, lenses and Speedlights for you to use in taking these extraordinary images and/or to try something new.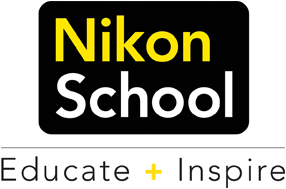 © Jerry Ghionis
Hands-on workshop agenda
As an attendee of this hands-on workshop, you will meet Nikon Ambassador Jerry Ghionis at breakfast to kick off the program and will dive right into his vision on creating stunning portraits. He will guide you on technique, posing and lighting, and you will have the opportunity to shoot your own extraordinary images of models who will be available for just this purpose. Lunch will be provided during a mid-day break. Students will have the opportunity to submit an image that Jerry will critique during the evening seminar.

The workshop will take place from 8:30am to 5:00pm. As a student of the Hands-on Workshop, you will also gain access to attend the evening seminar, which takes place from 7:00pm-10:00pm with Jerry Ghionis where he will discuss business tips & etiquette for the wedding and portrait photographer.

Students will break for dinner on their own. You must be at least 21 years old to attend this Workshop. All participants are required to sign a Release, Waiver and Hold Harmless Agreement prior to arrival.
Proud Sponsors of Nikon School
Nikon School Cancellation Policy
Nikon Ambassador Hands-on Workshop: Registration cancellations are eligible for a full refund less a 10% (per ticket) transaction fee if Nikon receives a written cancellation request including the original eticket(s) at least ten business days prior to the Nikon School date. To submit your cancellation request, please email: nikonschool@nikon.net or mail to: Nikon School, 1300 Walt Whitman Road, Melville, NY 11747. THERE WILL BE NO REFUNDS AFTER THAT TIME.
Attendance is limited to 25 students. This workshop will take place rain or shine. Should there be any inclement weather, you will have access to interior areas.
To attend this workshop, you must be over the age of 21. If you arrive to the workshop and you are under the age of 21, you will be denied access to the program. All students are required to sign a release prior to arrival.
Price, date, location, and agenda are subject to change at any time without notice.
LCD, Video and Photo Gallery images are for illustrative purposes only.