Show the world what you're made of.
Some people are happy to take pictures from the comfort of the sidelines. That's nice. But if you want to be part of the action, you need a camera as tough as you. For those thrill seekers and action-hounds, meet the COOLPIX W300, a tough-as-nails camera designed for the extremes. Waterproof, freezeproof, shockproof and dustproof, it captures 4K Ultra HD video, 16 MP photos, time-lapse movies and more in the harshest conditions. Bring it surfing, skiing, SCUBA diving, biking, climbing...wherever your adventures lead. Use the built-in GPS, eCompass, altimeter, Wi-Fi® and Bluetooth® Low Energy to track and share every heart-pounding moment. Show the world what you're really made of.
16.0 MP

Low-light CMOS Sensor

5x

Zoom-NIKKOR Glass Lens

3"

921k-dot TFT LCD

4K UHD

3840 x 2160 at 30/25p

Connectivity

Built-in Wi-Fi & Bluetooth
Ready for adventure
The COOLPIX W300 can go wherever the road less travelled leads.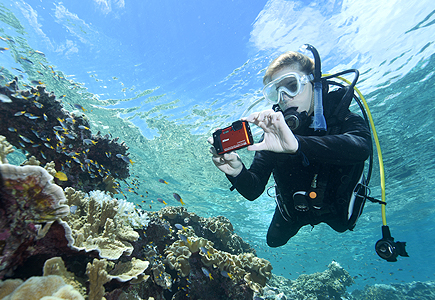 Waterproof to 100 ft.
Take it snorkeling, SCUBA diving, fishing or just having fun in the pool.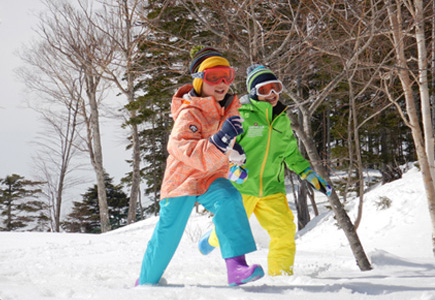 Freezeproof to 14°
Take it skiing, snowboarding, sledding, snow shoeing or ice skating.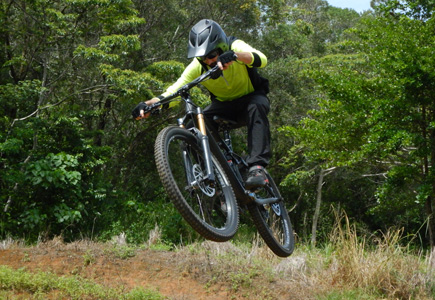 Shockproof
Can handle rough conditions, including drops from up to 7.9 ft. high.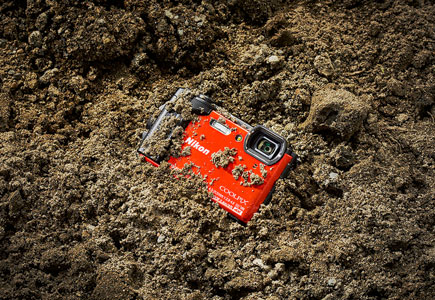 Dustproof
Take it to the beach, the ball field...any place that gets dirty.

Jaw-dropping photos and videos
16-MP backside illuminated CMOS sensor
Share epic photos and videos that put your friends and family in the moment. The COOLPIX W300's 16 MP low-light sensor and fast f/2.8 NIKKOR zoom lens freeze action in striking detail, even when the light is fading. It's fast autofocus and continuous shooting speed helps you land shots others might miss. Turn on Macro Mode and reveal hidden details in flowers, plants, insects and more.

Zoom into the action
5x optical zoom NIKKOR lens with Hybrid VR
When the action is just out of reach, zoom in with the telephoto power of the COOLPIX W300's 5x optical zoom lens. You'll have the flexibility to get the whole scene into the frame or to zoom in for a tight view. The whole time you're shooting, Nikon's Hybrid VR (Vibration Reduction) keeps your photos and videos steady, even when the road gets bumpy.
4K Ultra HD videos with stereo sound*
With the touch of a button, the COOLPIX W300 records 4K Ultra HD or 1080p Full HD videos with stereo sound. Combine your favorite clips into a 30-second compilation with background music and special effects using Short Movie Show—ideal for sharing online. Use Time-lapse recording to condense an hour of action into a 10-second sequence, or speed up time with a Superlapse video. You can even shoot stills while recording video. The camera also features VR during movie recording (5-axis hybrid: lens-shift type and electronic type) and AE lock is now available when shooting underwater video.
*Not all video features are available when recording in 4K UHD, please refer to the owner's manual for details.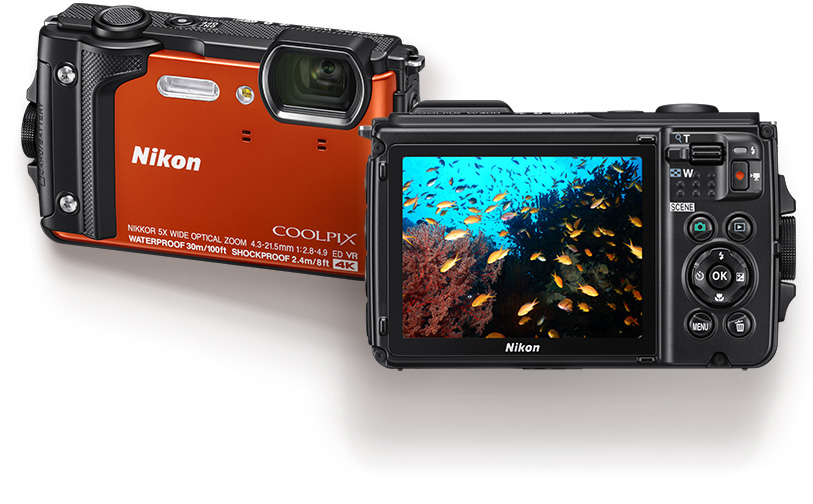 Action-friendly control
Simple, smart operation designed for action
Operating the COOLPIX W300 couldn't be easier. An extra large grip and smart button placement make for stable one-handed shooting. The large 3.0-inch LCD has an anti-reflective coating for shooting in bright light. A dedicated Tool button gives you quick access to GPS, eCompass and other tools. When you're wearing heavy gloves, you can change modes simply by moving the camera.

Access and share on the go
Built-in Wi-Fi & Bluetooth
Pull out a compatible smartphone or tablet to automatically transfer, review and share your photos, add caption text and even take pictures remotely with the COOLPIX W300. The Nikon SnapBridge app can automatically back-up your photos to Nikon IMAGE SPACE as you shoot them. Share the moment while it's still happening.
Always be prepared
The COOLPIX W300 is more than a camera; it's a useful travel companion.

Onboard GPS, eCompass, Altimeter, Depth Gauge and more
Easily track and view your course, steps taken, altitude, depth—even atmospheric and water pressure—with the COOLPIX W300.

Built-in bright LED light
Whether you're illuminating a subject or trying to see your map, the COOLPIX W300's bright LED light will come in handy.

Style your shots
Special effects and Creative Mode
Make your photos stand out from the crowd with Creative Mode, eight Special Effects and eight Quick Effects that you can apply before or after you take a shot. Highlight a single color within a B&W image, soften the focus of everything in a portrait, increase contrast and dynamic range, mimic a fisheye lens, make everything look like a toy model, reduce fog or smoke in a shot and much more.
Beautiful portraits made easy
Taking great photos of the people and pets we love is easy with the COOLPIX W300.

Smart Portrait Mode
Turn on Smart Portrait Mode and select from seven portrait-enhancing effects to make your friends and family look their best.

Glamour Retouch
Retouch your shots with 12 functions like Skin Softening, Teeth Whitening, Brighten Faces and more to make every shot a keeper.

Point and shoot ease
The COOLPIX W300 takes the work out of great photos and videos. When you're in a challenging situation, just select from 20 common Scene Modes like Night Landscape or Portrait, or choose Scene Auto Selector and let the camera choose for you.

Fast continuous shooting
When the action speeds up, hold down the COOLPIX W300's shutter button and capture up to 7 frames per second. Find amazing images within a split second of action.

Powerful battery and quick charging
When you're out on an excursion, there's no where to charge a battery. That's why the COOLPIX W300's battery is good for over 280 shots. When it is time for a charge, expect a full recharge in just 2 hours and 20 minutes.

Accessorize your adventures
Want to take things to the next level? Add the optional SB-N10 Underwater Speedlight*, which acts as both an underwater flash and a strobe, for beautifully lit underwater photos and videos. Add a silicone jacket for better grip when wet…and some extra style.

*The SB-N10 Underwater Speedlight requires use of the SR-CP10A Underwater Optical Fiber Optic Cable Adapter, sold separately.
Technology
VR image stabilization

A Nikon technology that improves image stability by automatically compensating for camera shake.

ISO 6400

Maximum high ISO available on the camera is 6400 ISO.

CMOS

Complementary metal-oxide semiconductor, one of the two main types of image sensors used in digital cameras. The Nikon COOLPIX CMOS image sensor with a backside illumination structure increases the amount of light that each pixel receives. The resulting improvement in noise and sensitivity reduction makes the select COOLPIX cameras more capable when shooting night scenes or in dark indoor situations.

Clear Color Display

This innovative technology improves screen visibility for a more vivid, clear image when taking and sharing pictures. Reflections are minimized while contrast and power savings are improved. (In select COOLPIX models).

Smart Portrait System

Nikon's Smart Portrait System incorporates into COOLPIX cameras a series of automatic functions, including In-Camera Red-Eye Fix™, Improved Face-Priority AF, Face Priority AE, Smile Mode, Blink Warning, Skin Softening and D-Lighting.

Scene Auto Selector / Easy Auto Mode

Nikon COOLPIX cameras are so smart they know what kind of picture you're taking and can automatically select from six commonly used scene modes, eliminating the mode-setting procedure and streamlining the shooting process.

Target Finding AF

Select COOLPIX digital cameras utilize the Target Finding AF feature which instantaneously assesses the intended subject and automatically adjusts the AF area according to its size to assure clearly focused images.

Subject Tracking

COOLPIX cameras and select D-SLRs in Live View mode, maintain focus on a moving subject using a contrast detection system, which is based on the principle that objects in a scene that are in focus display the highest contrast.

Full HD

Full HD video offers a resolution of 1080p, with an aspect ratio of 16:9.

Rugged Reliability

Rugged Reliability describes Nikon COOLPIX digital cameras that are waterproof and shockproof. Check your manual to see exactly what waterproof or shockproof designations your camera has.

Built-in World Map

A scene mode available on select Nikon digital cameras that lets you view maps that are built-into the camera's memory.

Wi-Fi

Refers to wireless technology and wireless communication. In photography, it's most commonly the wireless transmission of images directly from a camera to a computer in order to achieve a swifter workflow.

GPS

Global Positioning System, in which the receiver calculates its position on the earth by timing signals received from GPS satellites.

Dynamic Fine Zoom

Dynamic Fine Zoom is a new feature available on select Nikon COOLPIX digital cameras that extends the zoom range electronically 2x with minimal image degradation.

± Wi-Fi Compatibility
This camera's built-in Wi-Fi® capability can only be used with a compatible iPhone®, iPad®, and/or iPod touch® or smart devices running on the Android™ operating system. The Nikon SnapBridge application must be installed on the device before it can be used with this camera.
Using the SnapBridge App
System Requirements
Android 6.0, 6.0.1 or later, 7.0 or later, 8.0 or later, 9.0 or later, 10
iOS 11, iOS 11.4, iOS 12.4
A device with Bluetooth® 4.0 or later (i.e., a device that supports Bluetooth Smart Ready/Low Energy) is required.

Updating to Version 2.8
Images downloaded to the smart device with version 1.x will no longer be displayed in the Gallery after you upgrade to version 2, but can be viewed in the "Photos" app provided with the smart device.

Make sure your camera's firmware is updated to the current version.
Compatible cameras:
Z 9, Z 7II, Z 7, Z 6II, Z 6, Z 5, Z fc, Z 50, Z 30
D6, D850, D780, D500, D7500, D5600, D3500, D3400
COOLPIX W150, A1000, A900, A300, B700, B600, B500, P950, P1000, W100, W300
KeyMission 80

As of Version 2.9, Android users of SnapBridge will also have compatibility with these cameras: D750, D7200, D7100, D5500, D5300, D3300, Df, J5, P900, AW130, S7000 and S3700.

Compatible devices are those capable of acquiring location information and those that support BLE (iPhone® 5S and later, iPad® 5th Generation and later, iPhone X or later).
There is no guarantee this app will run on all devices.
For compatibility and to download the application, please visit:
Apple, the Apple logo, iPhone, iPad, and iPod touch are trademarks of Apple Inc., registered in the U.S. and other countries and regions. App Store is a service mark of Apple Inc.
Android and Google Play are trademarks of Google LLC.
Wi-Fi and the Wi-Fi CERTIFIED logo are registered trademarks of the Wi-Fi Alliance®.
The Bluetooth word mark and logos are registered trademarks owned by Bluetooth SIG, Inc.
All Nikon trademarks are trademarks of Nikon Corporation.
Google+ and Google Maps are trademarks of Google Inc.
Dynamic Fine Zoom magnification is calculated from the full-wide end of optical zoom.
The Bluetooth® word mark and logos are registered trademarks owned by Bluetooth SIG, Inc. and any use of such marks by Nikon Corporation and its Affiliates is under license.
LCD, Video and Photo Gallery images are for illustrative purposes only.