Awaken to a world of wonder at Magic Kingdom® Park
Fairytale dreams come true for children of all ages at Magic Kingdom® Park, one of the most popular and most visited tourist destinations in the world. Delight in classic attractions, enchanting fireworks, musical parades and beloved Disney Characters.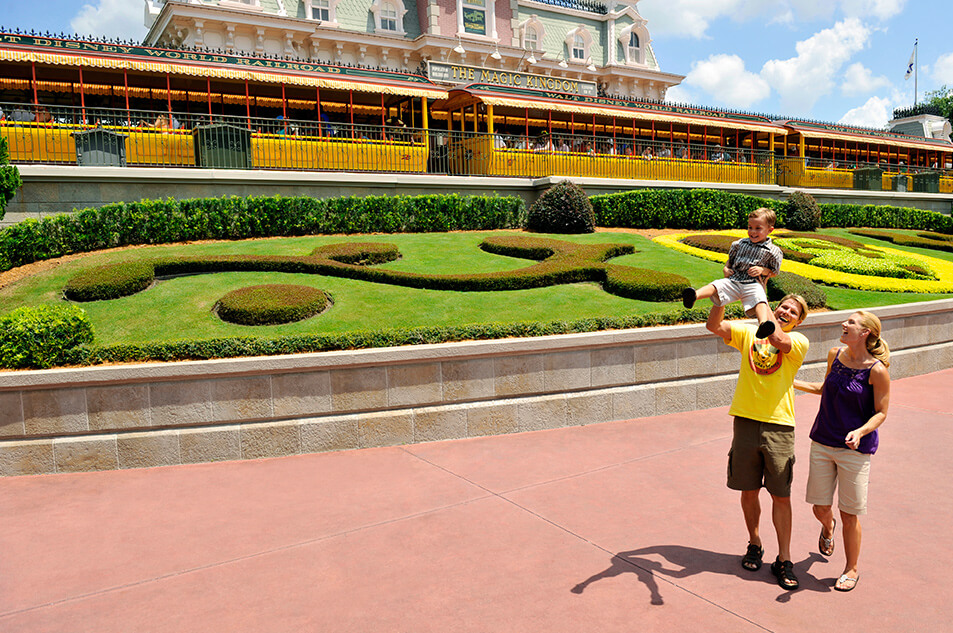 Walt Disney World® Railroad
The barrier between reality and fantasy, the Walt Disney World® Railroad and train station is the first thing you see entering the park. Start your photo journey here with wide angle photos of your family in front of the train. The anticipation will be visible on everyone's excited faces!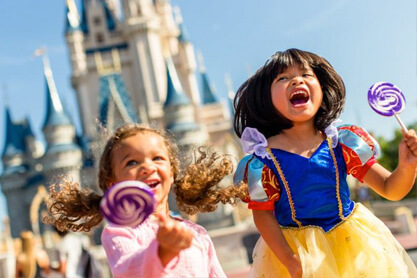 Cinderella Castle
Arguably one of the most recognizable landmarks in the world, Cinderella Castle brings out the prince and princess in both the young and the young at heart. Get down low and capture an upward shot of your little prince or princess' excitement in front of the stunning castle. Turn the camera vertical if you can't get the entire castle into your frame.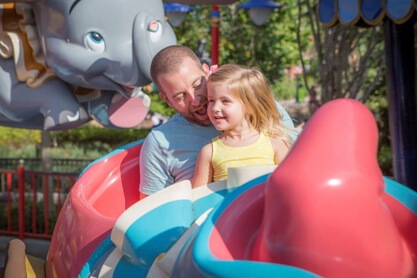 Dumbo the Flying Elephant® Attraction
Let your children hop atop Dumbo and take off into the air on a joyful journey. As you watch from the ground, you'll want to use a fast shutter speed or Sports Mode to capture your little ones' jubilant smiles.
Shooting wide from a low angle can also make children seem more "heroic"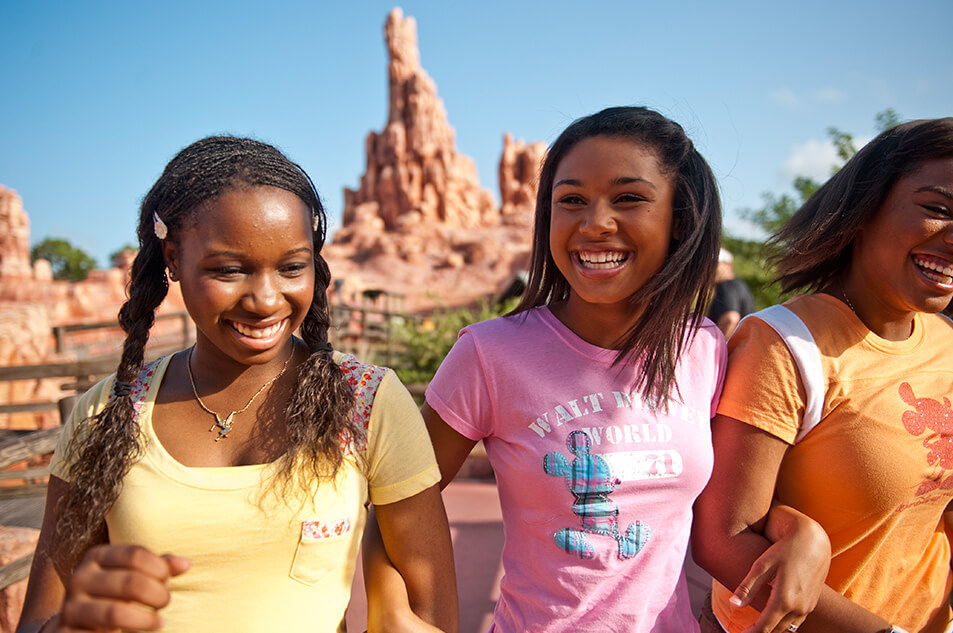 Big Thunder Mountain® Railroad
This longtime guest favorite is known as "The Wildest Ride in the Wilderness!" But in addition to the thrilling ride, Big Thunder Mountain® Railroad also has realistic Old West scenes that make for great landscapes and environmental portraits.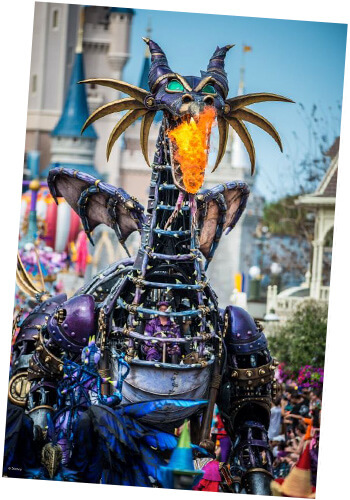 Disney Festival of Fantasy Parade
Everyone loves a parade, and at Magic Kingdom® Park, there's a Disney Festival of Fantasy Parade every afternoon! Record an HD video of the Maleficent Dragon right as it breathes fire, then zoom in for close-ups of your favorite Disney Characters. Don't forget to turn the camera on your kids for a few candid photos of their eyes filled with wonder and excitement.
Capture the wonder on your children's faces as magical creatures pass by.