Select Nikon mirrorless cameras like the Z 9 can shoot continuous bursts of 20, 30 or even 120 frames per second, but did you know the Z 6II and Z 7II can shoot 30 or 120 fps too? In fact, the Z 6 and Z 7 can also do this. There's a feature in these cameras that allows you to shoot these high frame rates and it's called split-second shots.
To do this, simply switch to movie mode, where the camera can record photos at up to 120 fps while the shutter-release button is pressed. Then set the frame size and frame rate to 1920x1080 at 120p.
The number of shots the camera takes per second is equivalent to the frame rate chosen for [Frame size/frame rate] in the movie shooting menu or for [Frame size and rate/image quality] in the movie-mode menu.
What this means is: for a frame rate of 120 fps, choose [1920 × 1080; 120p]. The photos will be the same dimensions as the movie frame and have an aspect ratio of 16:9.
Then set the release mode to Continuous. Once that's done, it is time to set the focus mode and AF-area mode. Set the focus mode to AF-C and the AF-area mode to [Wide-area AF (S)].
Next you'll want to set the mode dial to M for manual exposure to make your own adjustments to aperture, shutter speed, ISO and any other exposure settings. In movie mode, you can't change exposure manually if you're in P (program) or S (shutter priority) modes.
To reduce blur caused by subject movement, choose a shutter speed at least as fast as 1/1000 sec. You can select a shutter speed as fast as the camera you're using allows.
Now you can focus as you normally do. Either by pressing the shutter-release button halfway or by pressing the AF-ON button to focus if you've set the camera to operate via back button AF. Note however that the camera will focus for the first frame, and will stay locked for subsequent frames.
To take photos, simply press the shutter-release button the rest of the way down and keep it pressed to shoot a burst of up to three seconds with the Z 7II or two seconds with the Z 6II.
When you're taking photos in movie mode they're recorded as [JPEG fine★].
Use this technique the next time you're shooting sports or fast-moving wildlife with a Z 6II or Z 7II and want to capture the minute details of a 30 fps or 120 fps continuous burst.
Nikon Ambassador Deb Sandidge used her Z 6II to photograph birds using the split-second shots technique. Deb explains: "The Orlando Wetlands Park recently opened a boardwalk area which provides nature enthusiasts and photographers the opportunity to enjoy the vast wetlands up close. This area is home to large populations of nesting birds.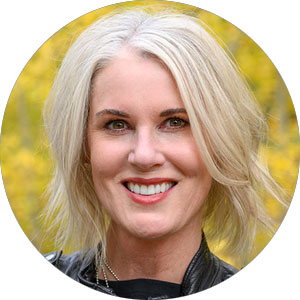 Author, instructor and world-traveling photographer, Deborah Sandidge uses and teaches creative techniques to achieve dramatic and compelling images. Information about photo tours, workshops and events is available at deborahsandidge.com.
More articles by this contributor
This Article Goes Great With These Products