Service Advisory
Technical Service Advisory for Users of the Nikon CF-DC7 Semi-Soft Case
To users of the Nikon Semi-Soft Case CF-DC7.
This Service advisory to be applied in the United States only.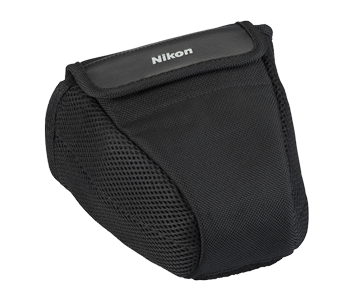 Thank you for choosing Nikon for your imaging needs.

In Semi-Soft Case CF-DC7, we have found possible cracking or stickiness of the flap of the case may occur after several years.



Identifying affected products:
If you own a CF-DC7 semi-soft case, please check the tag inside this case shown in the photo below. If there is a white dot on the back of this tag (also shown below), your case is not affected and you are able to use it with confidence.

Nikon will extend a free replacement CF-DC7 case to those customers who have purchased units that are affected.
To have your affected CF-DC7 case replaced free of charge, please follow the below steps:
For more information regarding this matter, contact Nikon Customer Relations by phone at 1-800-Nikon US (1-800-645-6687), 9AM–8PM EST, Monday to Friday (closed certain holidays) or online here.
Work with a Nikon customer service representative to confirm you have an affected CF-DC7, and you will be sent a pre-paid UPS return shipping label to send your case to Nikon for replacement
Nikon will replace the affected CF-DC7 cases free of charge and return it to the customer. The entire process, including shipping time, should take between 7-10 business days

Nikon thanks you for making our brand an integral part of your photographic system and regrets any inconvenience this issue may have caused.