A dream lens.
For years, Nikon's 70-200 f/2.8 lens has been the benchmark for fast telephoto zoom lenses, unrivaled for low-light, sports, wildlife, concerts, weddings, portraits and everyday shooting. This new version takes that legendary performance to the next level with the same jaw-dropping image quality that has made it a prized lens of pros and serious hobbyists alike. Whether you're shooting a DX DSLR like the D500 or an FX powerhouse like the D5, the AF-S NIKKOR 70-200mm f/2.8E FL ED VR will take you to thrilling new heights.


Images that astound
Cutting-edge optics for maximum definition
The AF-S NIKKOR 70-200mm f/2.8E FL ED VR produces images that have a life of their own. Six ED glass elements, Fluorite (FL) and High Refractive (HRI) lens elements and Nano Crystal Coat (N) all but eliminate distortion and glare and maximize contrast and sharpness, even in difficult backlit situations. The constant f/2.8 maximum aperture produces beautiful, creamy background blur, and the masterful design and construction ensures this lens will be a legend.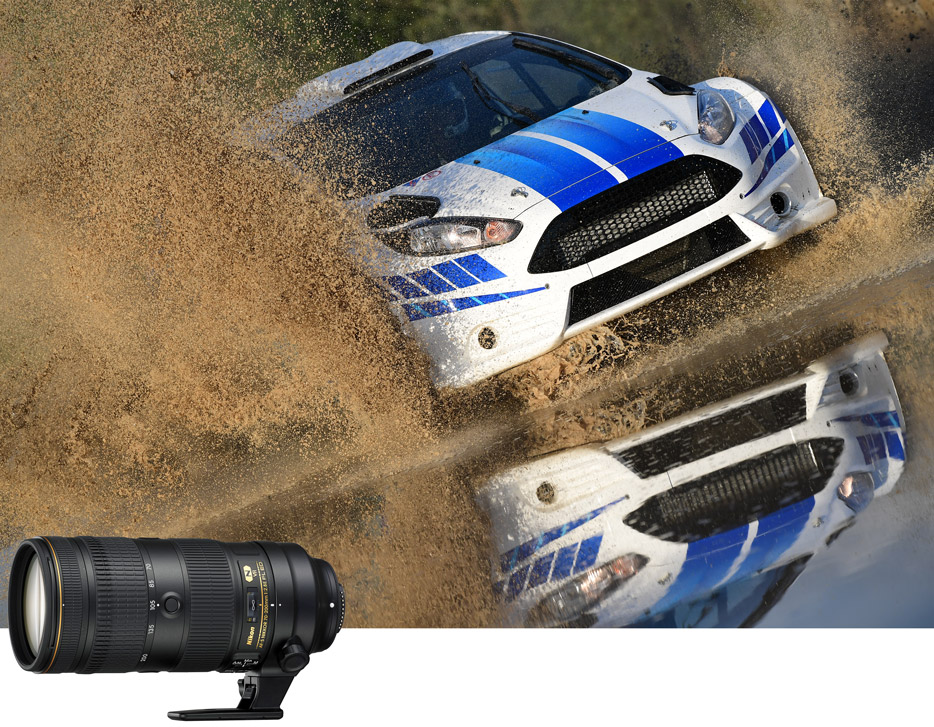 Enhanced handling
Innovative controls and design for working pros
The AF-S NIKKOR 70-200mm f/2.8E FL ED VR has four focus function buttons right on the lens barrel, perfect for engaging autofocus or AF Lock*. The zoom and focus rings have reversed positions for more comfortable, stable zooming. Its magnesium alloy barrel, High Refractive Index (HRI) lens element and lightweight Fluorite (Fl) element located near the front of the optical group keep the lens evenly balanced. The tripod collar ring spins on ball bearings for smooth transitions between horizontal and vertical shooting.

*With compatible camera models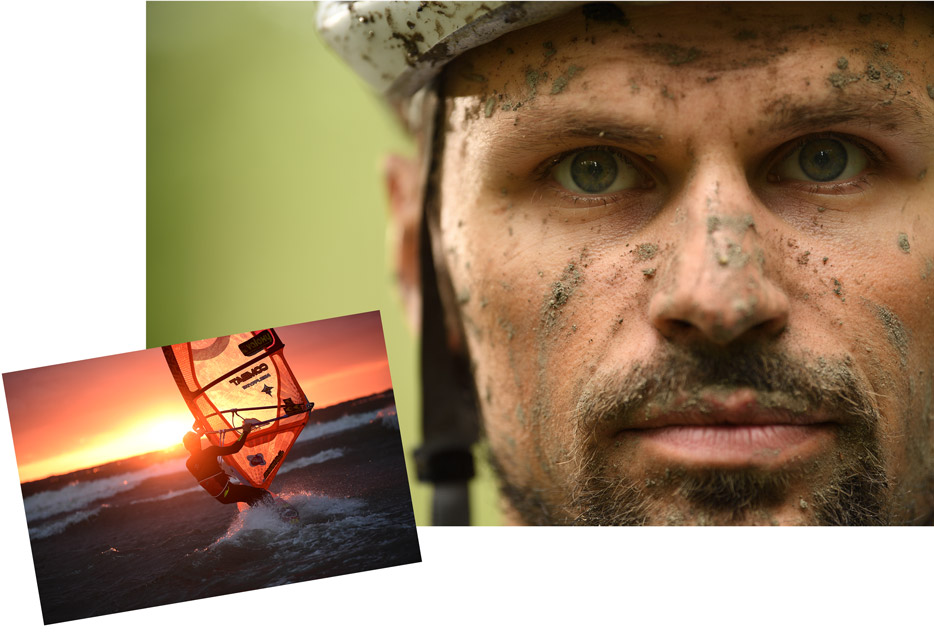 Brilliant in low light
Constant f/2.8 maximum aperture
Shoot with the aperture wide open at f/2.8 across the entire zoom range—from 70mm to 200mm—for sharp, bright images with smooth, creamy background blur. Close focus has been improved from 4.6 feet (1.4m) to approx. 3.6 feet (1.1m), allowing for stunning close-up portraits. Combined with a high-ISO Nikon DSLR,the AF-S NIKKOR 70-200mm f/2.8E FL ED VR opens new possibilities for capturing indoor sports, wildlife at dusk and dawn, wedding receptions and so much more.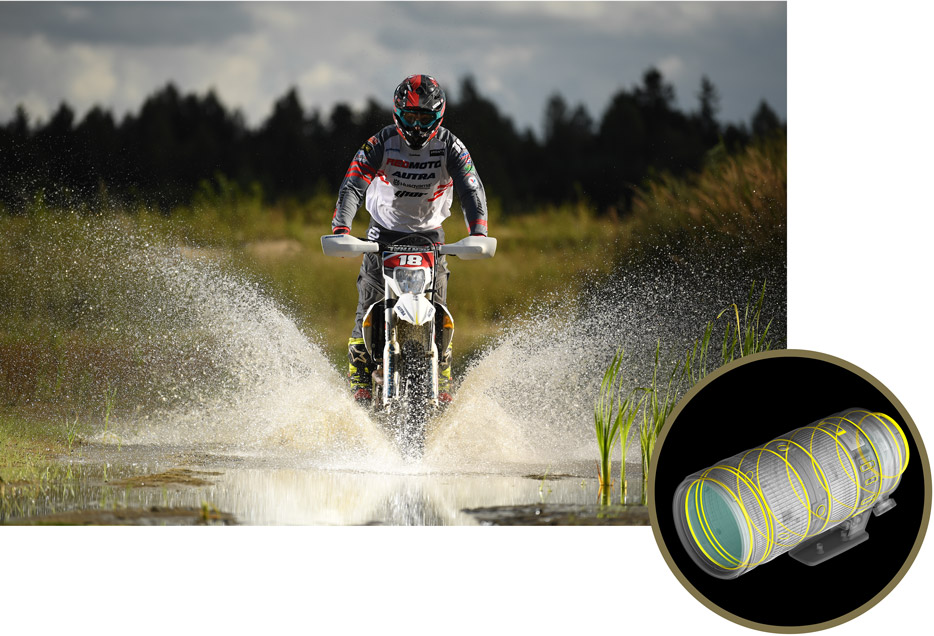 Built for the field
Even more weather-sealed and rugged design
You don't get a second chance to capture the decisive moment, and weather conditions rarely cooperate. The AF-S NIKKOR 70-200mm f/2.8E FL ED VR is designed for exactly these moments. An all new weather-sealing design ensures you can keep shooting through nearly any condition. Every movable part of the lens barrel—nine parts in all—are extensively sealed for dust and water drop resistance. Additionally, the front lens element is coated with Nikon's non-stick Fluorine coat, resisting dirt, fingerprints and smudges.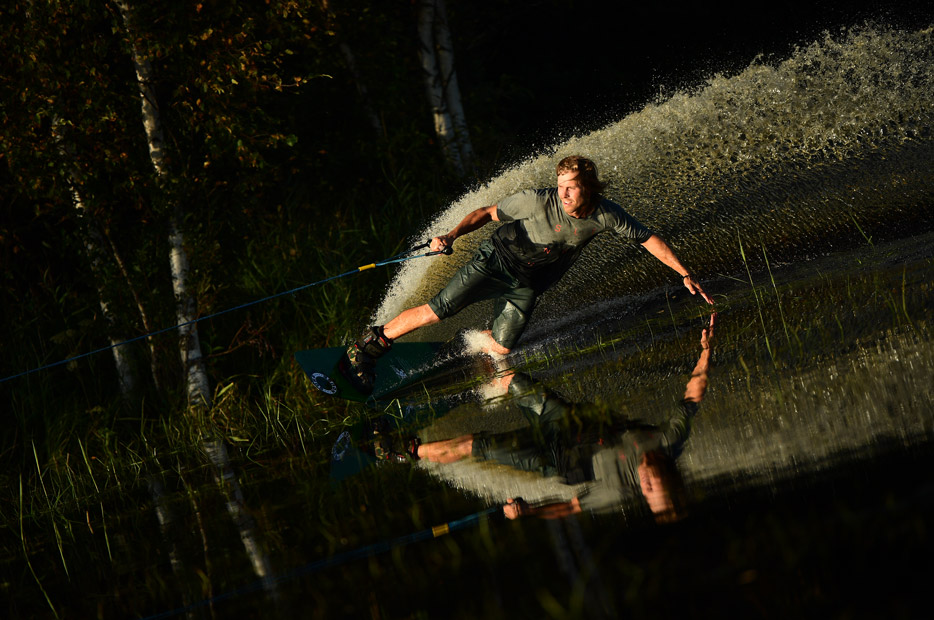 Sharp shooter
Up to ~4.0 stops of image stabilization
Camera movement during exposure robs sharpness. It's that simple. Nikon's VR image stabilization has ben enhanced from 3.5 stops to up to ~4.0 stops**, a must-have feature when working handheld, on a monopod or even a tripod. A specialized Sports Mode is optimized for camera pans and fast-action sports, and the Tripod Mode eliminates the subtle ground vibrations that are constantly passing through a tripod or monopod. Capture subjects with outstanding sharpness, even in low light.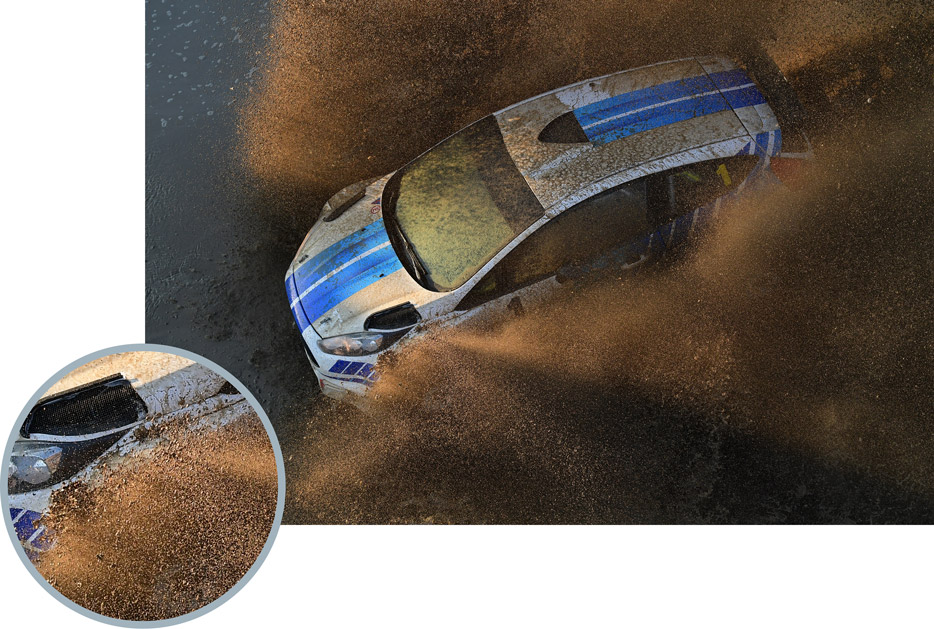 Flawless focus
Blazing fast, consistent acquisition
During high-speed continuous shooting with a fast DSLR like D5 or D500, the lens' electromagnetic diaphragm syncs with the camera shutter for remarkably consistent exposure, even with a teleconverter. AF tracking is improved, too, especially for notoriously difficult subjects: those with unpredictable or very slow movement, those moving at random speeds and those approaching the camera at high speed. Nikon's Silent Wave Motor (SWM) powers ultra-fast, near-silent internal focusing (IF) with no breathing effect across the entire zoom range.
Technology
A-M

A-M stands for Auto-Manual Mode. Thanks to a mechanism incorporated in the lens barrel, smooth focusing operation in Manual focus mode is realized in the same way as users have become accustomed to with conventional manual-focus lenses by adding an appropriate torque to the focus ring.

ED (Extra-Low Dispersion) Glass

An optical glass developed by Nikon that is used with normal optical glass in telephoto lenses to obtain optimum correction of chromatic aberrations.

Electromagnetic Diaphragm Mechanism

An electromagnetic diaphragm mechanism in the lens barrel provides highly accurate electronic diaphragm or aperture blade control when using auto exposure during continuous shooting. With conventional D/G type lenses, the diaphragm blades are operated by mechanical linkage levers.

Fluorite Lens Element

Fluorite (FL), a lightweight mono-crystal optical material, has excellent optical properties while reducing overall lens weight to improve balance and handling, especially useful in longer focal length lenses.

Fluorine Coat

Photographers need gear that can withstand the elements. Nikon's fluorine coat effectively repels dust, water droplets, grease or dirt, ensuring easy removal even when they adhere to the lens surface. Nikon's fluorine coat endures a high frequency of lens surface wiping and its anti-reflective effect also contributes to the capture of clear images.

HRI

HRI stands for High Refractive Index Lens. With a refractive index of more than 2.0, one HRI lens can offer effects equivalent to those obtained with several normal glass elements and can compensate for both field curvature and spherical aberrations. Therefore, HRI lenses achieve great optical performance in an even more compact body.

IF Lens

A NIKKOR lens in which only the internal lens group shifts during focusing. Thus, IF NIKKORS do not change in size during AF operation, allowing for compact, lightweight lenses capable of closer focusing distances. These lenses will be designated with the abbreviation IF on the lens barrel.

M/A

Select NIKKOR lenses have a focusing mode which allows switching from automatic to manual focusing with virtually no lag time by simply turning the focusing ring on the lens. This makes it possible to seamlessly switch to fine manual focusing while looking through the viewfinder.

Nano Crystal Coat

An anti-reflective coating developed by Nikon that virtually eliminates internal lens element reflections across a wide range of wavelengths. Nano Crystal Coat uses ultrafine, nano-sized* crystal particles to eliminate reflections inside the lens throughout the spectrum of visible light waves (380 to 780 nm) in ways that far exceed the limits of conventional antireflection coating systems. Nano Crystal Coat not only solves ghost effects caused by red light, which was incredibly difficult for previous systems. It also effectively reduces ghost and flare effects caused by light entering the lens diagonally. The result: clearer images.

Silent Wave Motor

AF-S NIKKOR lenses feature Nikon's Silent Wave Motor (SWM). This technology converts "traveling waves" into rotational energy to focus the optics. This enables high-speed autofocusing that's extremely accurate and super quiet.

Super Integrated Coating

Nikon Super Integrated Coating is Nikon's term for its multilayer coating of the optical elements in NIKKOR lenses.

Vibration Reduction

A Nikon in-lens technology that improves image stability by automatically compensating for camera shake. Lenses that offer VR will feature the abbreviation VR on the lens barrel.
The lens incorporates an electromagnetic diaphragm mechanism. The following cameras are compatible with this lens:
D5, D4 series, D3 series, Df, D850, D810, D810A, D800 series, D750, D700, D610, D600, D500, D300 series, D7500, D7200, D7100, D7000, D5600, D5500, D5300, D5200, D5100, D5000, D3400, D3300, D3200, D3100, Nikon 1 J1, J2, J3, J4, J5 with FT-1, Nikon 1 V1, V2, V3 with FT-1, Nikon 1 S1, S2 with FT-1
**Based on CIPA Standard. This value is achieved when: FX-format compatible lenses are attached to an FX-format digital SLR camera and zoom lenses are set at the maximum telephoto position.
LCD, Video and Photo Gallery images are for illustrative purposes only.