Follow your passion wherever it leads.
Born from a desire for flagship performance and innovation in a more compact and streamlined connected camera, the D7500 delivers the game-changing resolution, ISO range, image processing and energy efficiency of the award-winning D500 in an enthusiast-level DSLR. Simply put, the D7500 is built to outperform any camera in its class with top-tier image quality, blazing speed, flawless autofocus, 4K Ultra HD video and pro-grade creative tools—all in a comfortable, rugged design. This is a camera for the new generation of creators.
DX

Format

20.9

Megapixels

8 FPS

Continuous Shooting

100-51,200

ISO Expandable to 1,640,000

4K UHD

3840 x 2160 at 30/25/24p
Flagship Image Quality
The D7500 uses the same 20.9 MP DX-format image sensor and Expeed 5 image processing engine as the D500, taking your photos and videos to the next level.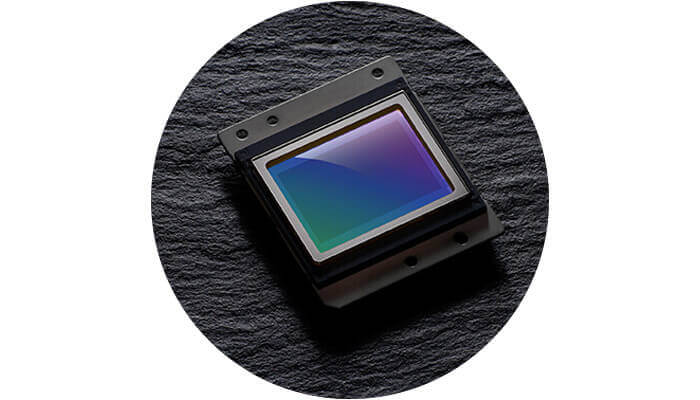 20.9 Megapixel CMOS Sensor
The D7500 employs the same CMOS image sensor used in the Nikon DX flagship model D500, offering 20.9 megapixels. Designed without a low-pass filter, it strikes an optimal balance between image resolution and low-noise performance. Paired with NIKKOR lenses, the D7500 produces amazingly sharp, crisp images.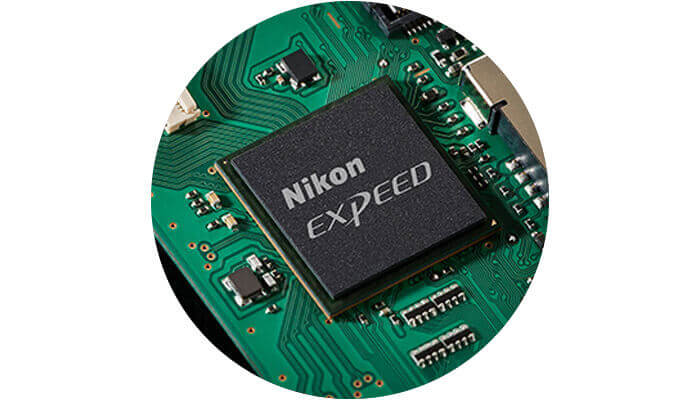 Expeed 5 Image Processing
Nikon's powerful Expeed 5 image-processing engine handles fast continuous shooting and 4K UHD video recording at 30p with ease.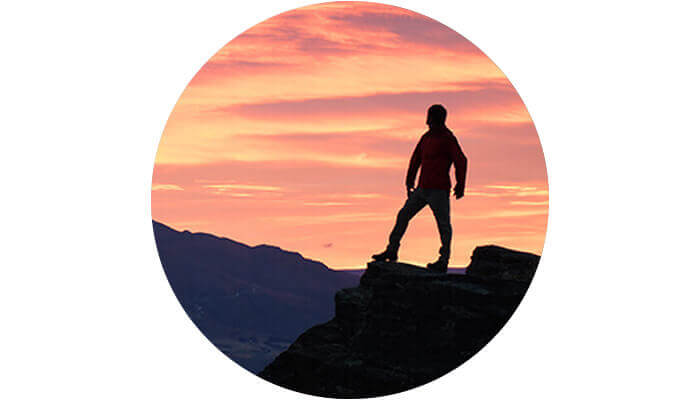 ISO Range up to 51,200
With a wide standard ISO range from 100 to 51,200 (expandable to ISO 1,640,000), you can achieve sharper low-light images with minimal noise.
AF and Capturing Ability
Superb shooting performance for moving subjects.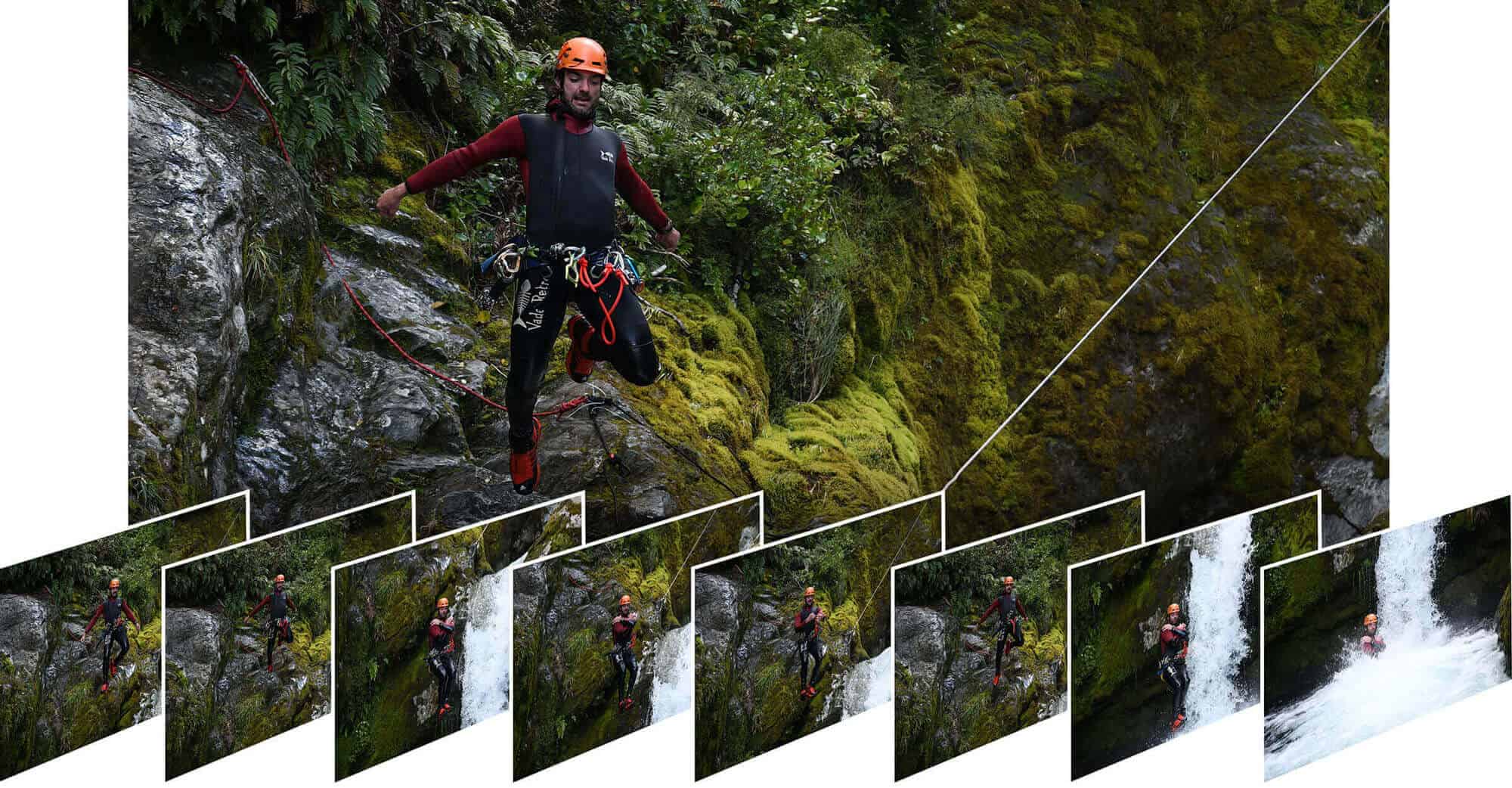 8 fps Continuous Shooting with Extended Buffer Capacity
Capture elusive subjects at their peak with up to 8 fps continuous shooting1 for approximately 50 RAW images (14-bit lossless compressed).
Cinematic Versatility
Get your creative world in motion with stunning 4K UHD video and advanced filmmaking features.
4K UHD Video Recording
The D7500 lets you record up to 29:59 in 4K UHD/30p as well as Full HD. Record uncompressed, 8 bit 4:2:2 4K UHD files to an external recorder via HDMI, while simultaneously recording to your in-camera SD memory card. You also have the option of recording in MP4 format for smooth playback on smart devices. Combined with the excellent optical performance of NIKKOR lenses, the D7500 depicts scenes in breathtaking detail.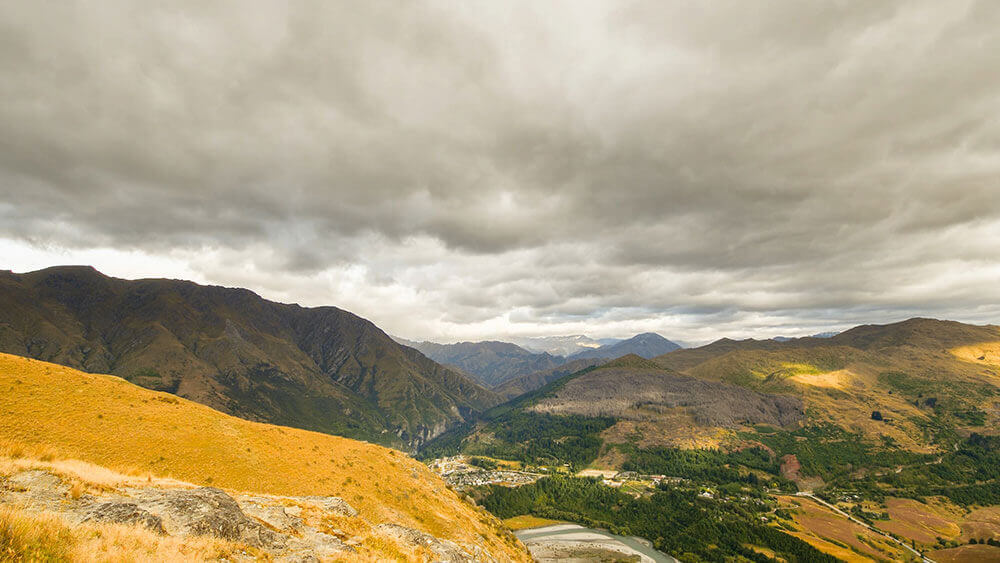 In-camera Time-lapse Movies
The D7500 lets you generate 4K UHD2 or Full HD time-lapse movies, entirely in the camera.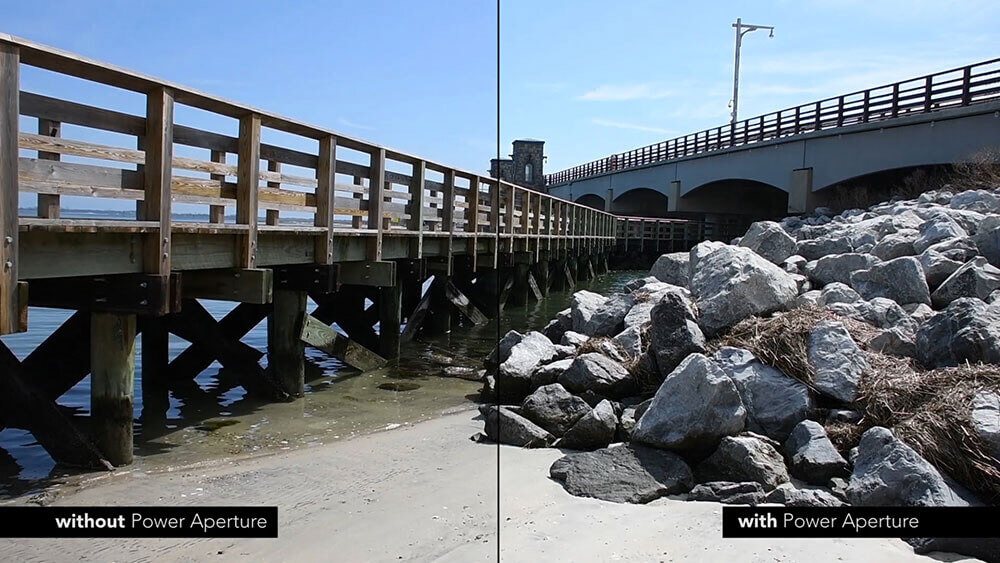 Power Aperture Control
Change the aperture smoothly and quietly during movie recording—especially useful for significant brightness shifts in a single shot.3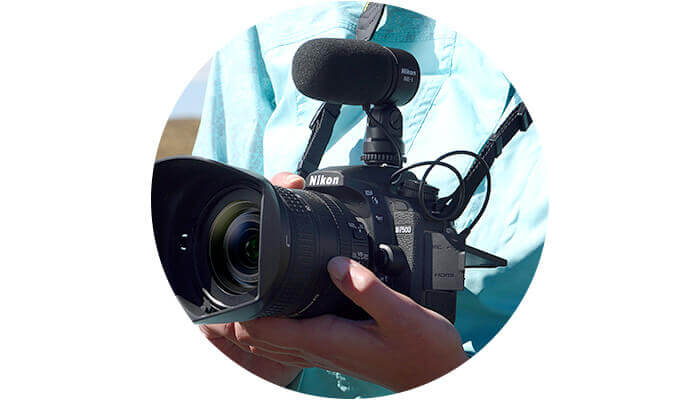 Versatile Sound Controls
Microphone sensitivity levels can be adjusted in 20 increments while visually monitoring the sound level indicator during movie recording.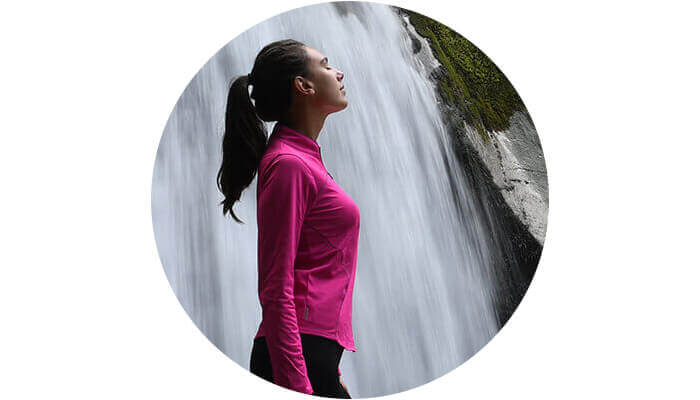 Active D-Lighting
Preserve details in highlights and shadows when shooting high-contrast scenes, giving your footage richer tonal gradation and a more natural brightness.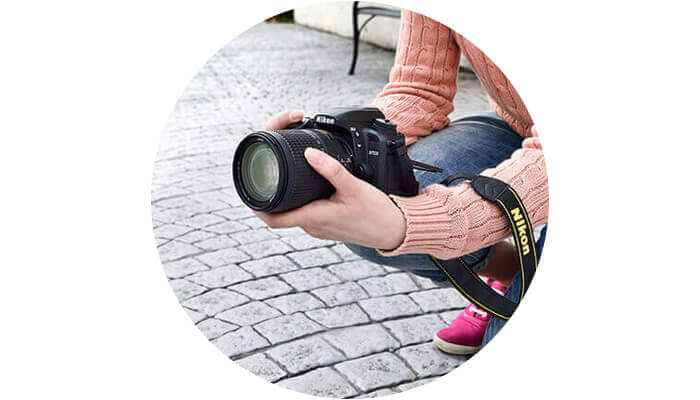 Electronic VR
Capture smooth footage when working without a tripod, or using a single-focal-length (prime) lens without optical VR.
Designed for Performance
The D7500 was designed to fuel your creativity all day long.
Touch-operation, Tilting 3.2-in. LCD Monitor

The D7500's tilting LCD monitor lets you shoot from a wider range of angles with ease, as well as focus and release the shutter by touch when using live view. It makes macro shooting from low-angle positions more convenient, enabling you to operate the camera right next to flowers growing close to the ground.

Precision Optical Viewfinder

With Nikon's precision optical viewfinders, you see what the lens sees—without any delay and in real time. This is ideal for sports, action, low light and general shooting scenarios. Perfected over many decades, the optical viewfinder gives you the purest shooting experience possible, with the clearest, brightest and most seamless rendition of the scene playing out in front of you.

Comfortable Grip Design

D7500 employs a deeper, more ergonomic grip designed to help improve stability, eliminate hand and arm fatigue and ensure comfort for all day, handheld shooting with telephoto, tele-zoom or all-in-one NIKKOR lenses. Whether you are an enthusiast or a professional, the D7500's ergonomics are uncompromising in comfort and operability, giving you that seamless Nikon shooting experience regardless of what you are shooting.

Master the light
Add new depth and dimension to your images with Advanced Lighting Control.5
Creative Expandability
Master the D7500's diverse shooting capabilities.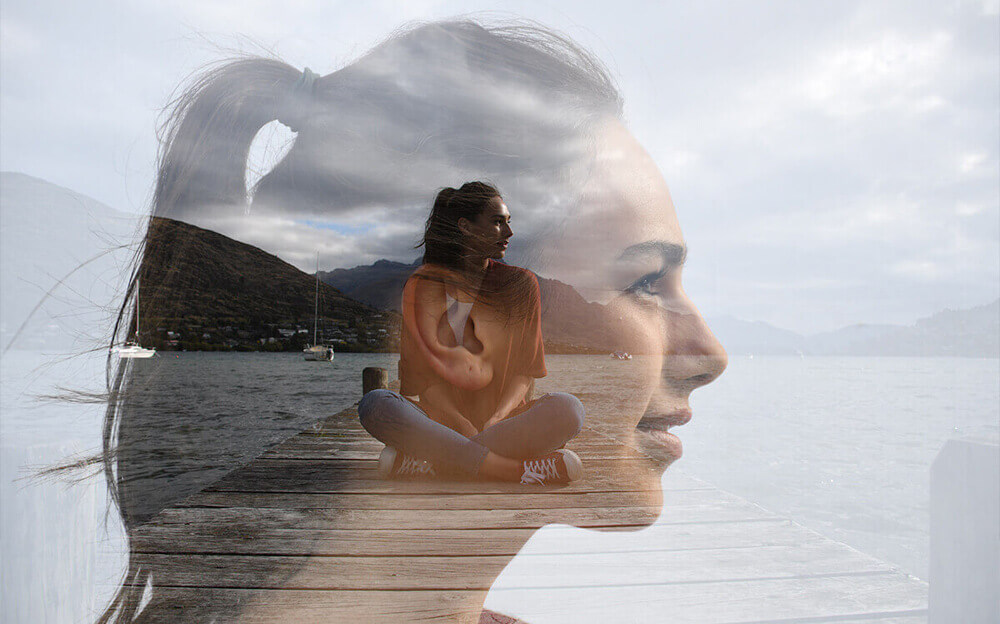 Multiple Exposure
Combine up to 10 images using the multiple exposure function. Save every frame or just the composite image.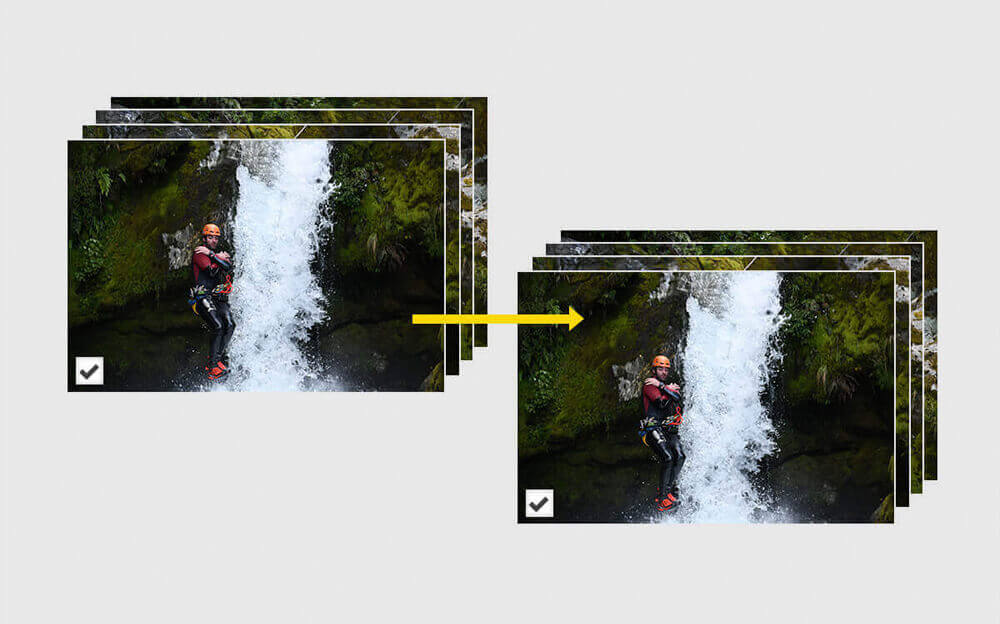 Raw Batch Processing
Quickly select and process large quantities of RAW images in-camera to adjust settings, correct exposure and save post-production time.
Built to Last
Expand your shooting possibilities, even under harsh conditions.
Built Light, Rugged & Weather Sealed

D7500's body employs a lightweight monocoque structure made of carbon fiber composite material, offering durability against shocks. Its design incorporates a deeper grip for more secure and comfortable holding—a big advantage during longer shoots. Comprehensive weather sealing is applied to the camera body to prevent dust and water droplets from damaging the electronics, for added peace of mind.

Long battery life lets you shoot uninterrupted

With the D7500's optimized power management, you can shoot approximately 950 shots6 with the included EN-EL15a battery before you have to worry about swapping it. With competing platforms, you'll find yourself carrying up to 3 batteries to shoot as many frames as the D7500. If performance and reliability matter, then battery life matters. The D7500 can help you get a full day's worth of shooting down to one battery charge.

Durable shutter unit tested for 150,000 cycles

D7500's shutter unit has been rigorously tested for 150,000 cycles while actually loaded into the camera. It's also fitted with a shutter monitor function that calculates the duration between front- and rear-curtain movements every time the shutter is released, and automatically corrects any variance.


± Wi-Fi Compatibility
This camera's built-in Wi-Fi® capability can only be used with a compatible iPhone®, iPad®, and/or iPod touch® or smart devices running on the Android™ operating system. The Nikon SnapBridge application must be installed on the device before it can be used with this camera.
Using the SnapBridge App
System Requirements
Android 6.0, 6.0.1 or later, 7.0 or later, 8.0 or later, 9.0 or later, 10
iOS 11, iOS 11.4, iOS 12.4
A device with Bluetooth® 4.0 or later (i.e., a device that supports Bluetooth Smart Ready/Low Energy) is required.

Updating to Version 2.8
Images downloaded to the smart device with version 1.x will no longer be displayed in the Gallery after you upgrade to version 2, but can be viewed in the "Photos" app provided with the smart device.

Make sure your camera's firmware is updated to the current version.
Compatible cameras:
Z 9, Z 7II, Z 7, Z 6II, Z 6, Z 5, Z fc, Z 50, Z 30
D6, D850, D780, D500, D7500, D5600, D3500, D3400
COOLPIX W150, A1000, A900, A300, B700, B600, B500, P950, P1000, W100, W300
KeyMission 80

As of Version 2.9, Android users of SnapBridge will also have compatibility with these cameras: D750, D7200, D7100, D5500, D5300, D3300, Df, J5, P900, AW130, S7000 and S3700.

Compatible devices are those capable of acquiring location information and those that support BLE (iPhone® 5S and later, iPad® 5th Generation and later, iPhone X or later).
There is no guarantee this app will run on all devices.
For compatibility and to download the application, please visit:
Apple, the Apple logo, iPhone, iPad, and iPod touch are trademarks of Apple Inc., registered in the U.S. and other countries and regions. App Store is a service mark of Apple Inc.
Android and Google Play are trademarks of Google LLC.
Wi-Fi and the Wi-Fi CERTIFIED logo are registered trademarks of the Wi-Fi Alliance®.
The Bluetooth word mark and logos are registered trademarks owned by Bluetooth SIG, Inc.
All Nikon trademarks are trademarks of Nikon Corporation.
The Bluetooth® word mark and logos are registered trademarks owned by Bluetooth SIG, Inc. and any use of such marks by Nikon Corporation and its Affiliates is under license.
LCD, Video and Photo Gallery images are for illustrative purposes only.