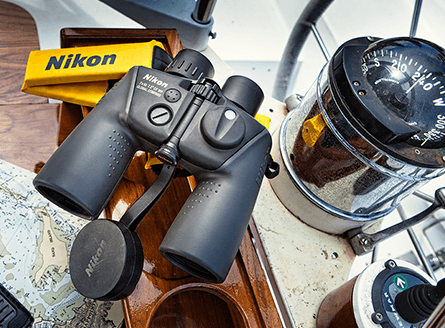 Marine environments place entirely different demands on optics: the ever-present moisture, the ever-present motion, and the ever-present need for your optics to perform anytime and every time. Nikon's OceanPro binocular is engineered specifically to cope with those demands and perform with excellence in time of need.


Built-in Illuminated Global Compass
Automatic declination in Northern Hemisphere or Southern Hemisphere locations and integral scale for subject size and distance calculation.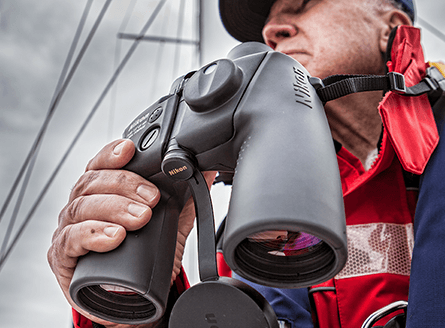 Multicoated Optics for Optimal Brightness
Nikon's multicoated Eco-glass lenses bring crisp images and bright views to marine environments.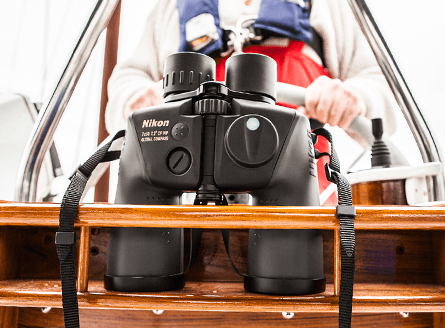 Rubber Armored, Waterproof, Fogproof, Polycarbonate Body
Engineered to the highest standards, OceanPro is built to withstand the toughest of marine conditions.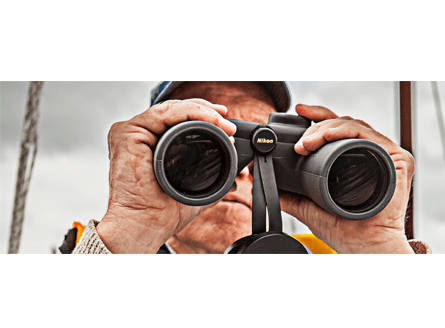 Quick, Easy Central Focus and Long Eye Relief
Smooth focus control and long eye relief offer fast subject acquisition and comfortable viewing with eyeglasses.


Nylon Floating Strap
Included with the OceanPro, a marine-specific floating nylon lanyard makes locating and retrieving lost binoculars easy.
LCD, Video and Photo Gallery images are for illustrative purposes only.