Product Details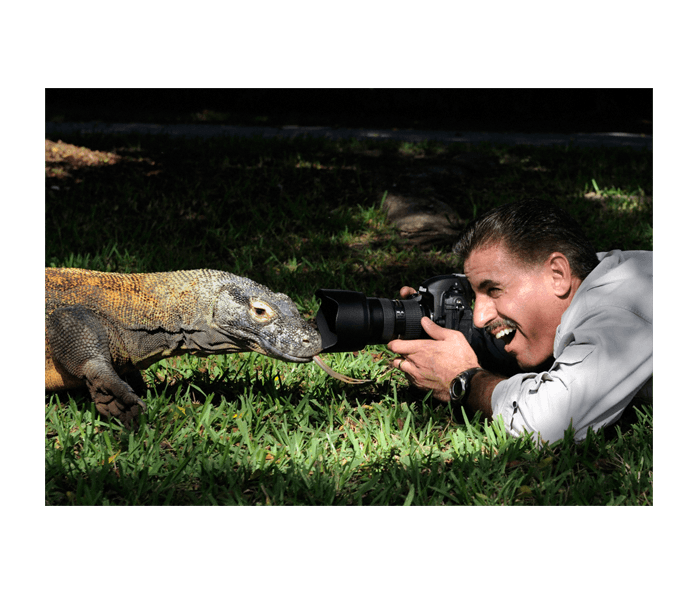 Nikon School Presents: A Walk on the Wild Side with Nikon Ambassador Ron Magill at Zoo Miami
This exclusive one day hands-on workshop with Nikon Ambassador Ron Magill will take place at Zoo Miami, one of the top Zoos in the United States. Access the Zoo for a 'private safari' around the world with zoologist Ron Magill, as you are provided many opportunities to photograph some of our planet's most endangered wildlife.
Ron Magill will personally escort and mentor you on animal photography while Zoo staff assists to provide photo opportunities. You will see a variety of animals ranging from anteaters to zebras and be able to take advantage of the best light, temperatures and animal activity.
Learn real world photography techniques
You will receive tips and guidance on how to capture the most impactful and inspiring images while having the time of your life. Different animals will be brought out by handlers to provide even more opportunities to work on areas such as portraiture and macro.
Access the "Wings of Asia" free flight aviary, housing more than 400 of the world's most stunning birds in a beautiful natural environment while zookeepers provide a variety of incentives to attract the birds to the best photo areas within the exhibit. This is the largest free-flight Asian aviary in the Western Hemisphere.
Hands-on workshop agenda
Starting at 7:00AM, your adventure will begin with a light breakfast in an air-conditioned pavilion overlooking a beautiful lake. This pavilion will serve as the private base camp for participants and where Nikon will be stationed for you to borrow equipment.
As an attendee of this hands-on workshop, you will also receive lunch (served in the private pavilion), an individual membership to Zoo Miami which allows for free access to the zoo for an entire year, and also special discounts to a variety of zoo events and concessions.
The workshop will take place from 7:00AM to 3:00PM. Should you desire to extend your stay and shoot on your own to utilize the skills you learned throughout the day until Zoo closing at 5:00PM, it is recommended you bring your own camera equipment.
LCD, Video and Photo Gallery images are for illustrative purposes only.