Nowadays, more and more people are viewing content, especially video content on mobile devices.. And, well, it's easier for the content creator to shoot the video in vertical format or convert it in post-production than it is to ask the viewer to turn their smartphone to view in a landscape orientation.
The Nikon Z 50 is the ideal mirrorless camera to use when shooting vertical video. Especially if you're vlogging and want to record video of yourself to post on YouTube or other social media sites. Using a camera for these videos will give you the flexibility of using your Nikon lenses—macro, wide-angle-telephoto and more—along with the other features of the camera that make it the ideal capture device over, say, a smartphone's camera. The reason for this is a camera's versatility and higher quality video file.
Shooting and Posting Vertical Videos
Once you capture the video, you need to do a little conversion to the file so it will view correctly on a smartphone.
Turn the camera on its side and shoot the video vertically With the Nikon Z 50, you can either film looking through the electronic viewfinder or via the LCD.

Import the video file into the third-party video editing software of your choice. Upon importing into the software, the video will look as if it's on its side, spread out horizontally.

Rotate the video so it stands upright vertically.

Change the aspect ratio of the video to 9:16 to get rid of the black borders on the sides.

Export your video and upload to a video or social sharing site to share with the world.
There are pro and more consumer-friendly software programs that will enable you to convert your footage for correctly viewing in portrait orientation on a smartphone or tablet. You should be able to search the internet and find one compatible with your computer operating system and your level of video editing experience.
Vertical Video on YouTube
YouTube's player automatically adapts itself to the size of uploaded videos, for the best viewing experience based on device and aspect ratio. You'll need to make sure that your 9:16 vertical video does not have padding on the sides for it to be viewed correctly.
In your video editing program, you must change the aspect ratio to 9:16 in order for the video to be served up correctly when viewing on desktop and in the YouTube app for iPhone/iPad and Android-powered devices.
Where are people posting vertical video?
Social sites like Snapchat, Instagram (stories) and Facebook (stories) are where vertical video really took off in popularity. And it's become a ubiquitous format for creating and viewing video across many platforms.
Vertical video is the easiest way for most people to view video on their smartphones—it's the most natural way of holding a phone in your hand. It also fills the viewport (screen) of the phone.
It's even been proven that more videos are watched completely on a smartphone or tablet when they are vertical as opposed to square or horizontal.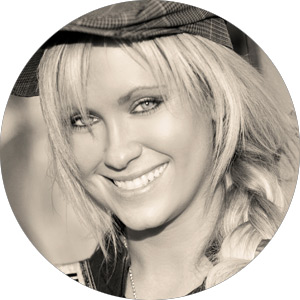 Dixie Dixon is a Texas born and bred commercial fashion photographer. Her passion has led her to shoot internationally in places such as Cannes, Toronto, Vancouver, New York, Miami, Los Angeles, Ibiza and Barcelona for various brands, TV shows, commercial campaigns and editorial projects. Go to her website www.dixiedixon.com and her ambassador page.
More articles by this contributor
This Article Goes Great With These Products