Head Outdoors for Great Holiday Photography
Knowing that the next several weeks will be filled with lots of gatherings and celebrations with friends, we thought we'd help a young family get a head start to creating some great family photos. A trip to the Shamrock Christmas Tree Farm in Mattituck, New York, was a great way to ease into the season. We packed a Nikon D5500, plus a few extra lenses, and made our way to a memorable afternoon.
Glow Like an Angel
Ever find that you are confronted with a shoot situation where your subjects have loads of backlighting and faces fall into shadowy areas? Even though it seems counter-intuitive, professionals employ this technique all the time. Use the pop-up flash on your DSLR, Nikon 1 or COOLPIX camera, to bring what's called "fill-flash." This addition of light helps even out exposure and brightens shadowy regions.
Go Close Up
Some photos just beg for intimacy. Check your depth of field (aperture setting) and be selective about point of focus, then move in close. Take a few shots that fill the frame with personalities. If you keep a bit of the background in the frame this usually helps set the scene and adds to the story. Of course be watchful about how objects are positioned in the background—avoid things that jut out of heads, cause distractions or don't fit with your holiday theme.
Freeze the Frame
If you're photographing younger kids you know they rarely sit still for a pose. Boost the shutter speed up to 1/1000 of a second or higher, or switch to Continuous Mode and get ready for spontaneity. When in Continuous Mode, the Nikon D5500 will capture five frames per second.
Share an Early Present
Using one of the newer Nikon cameras that has Wi-Fi® capability? Share an early present with family and friends. While you snap away, this functionality transfers your selected photos to a compatible smartphone or tablet*. Head to your mobile device, select a few images, then instantly share with loved ones via email or social media. Call it an early present.
Look at Things in New Ways
A swap to a different lens is a fast way to bring variety to your pictures. Grab plenty of memorable family images, but also frame some environmental shots. These will trigger even more memories and help tell your story. Try a few macro shots. We created this look using the AF-S DX Micro NIKKOR 85mm f/3.5G ED VR.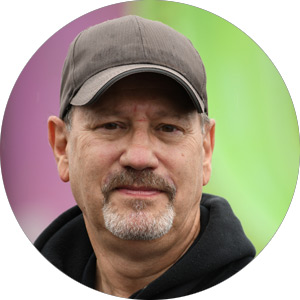 Lindsay is a former Sr. Product Manager, Pro DSLR for Nikon. Early in his career Lindsay served as general manager of Nikon House in New York City's Rockefeller Center, where he hosted some of the world's finest photographers as well as photo enthusiasts and photo writers, editors and educators from around the world. He has held technical, marketing and product management positions for the company, and for 19 years was a contributing writer, photographer and editor of Nikon World magazine.
More articles by this contributor
This Article Goes Great With These Products