They say you don't have to look past your own backyard to make a great photo. I'm fortunate that my backyard is Lake Washington, in Seattle. I've walked down the same path every day for years, past the same group of reeds. Sometimes the reeds were short, other times they were taller.
But on one particular day, the day I shot this image, they looked different.
The reeds were the perfect height; the evening sun was hitting them softly and they were reflected in the lake like I'd never seen before. I love this photograph—it makes me want to move, so I named it "Wiggle" for that reason.
I think it's important to always be "awake." To notice the smallest differences and also not be so literal with your photographs. In a day and age where photos are manipulated, in many cases to extremes, I take pride that my images are presented as they were shot in the camera. Develop your talent with your camera and don't lean on fixing it using photo editing software later. Crop as you shoot, in the camera, not later. Yes, I'll clean up a photo, getting rid of dust spots, etc. But my philosophy is, if you could do it in the darkroom: Dodging, burning, bleaching and spotting then that is acceptable in my eyes for my own work.
I try and stay out of the way of the subject matter. Don't overthink it—shoot with your heart.
If you notice something of interest that has a unique shape or some other aspect of interest to you, keep an eye on it and see if you can capture it during morning or evening light. Note the differences that different times of day create.
Great pictures can be taken anywhere, you just have to keep your eyes open and have patience. And always have your camera with you.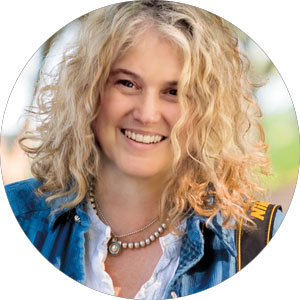 During her 25 years as a photojournalist, Robin Layton, has produced countless notable photographs and earned a place among the world's top photographers. She has also expanded the boundaries of traditional photography, combining her images with vintage found objects to create critically-acclaimed and highly sought art pieces. Visit her website at www.robinlayton.com and check out her ambassador page.
More articles by this contributor
This Article Goes Great With These Products