Todd Owyoung's imagination was piqued when he received an email last November headlined: "Possible assignment offer." Based on the subject line, he says it sounded like a simple request from a publication to cover a concert.
A Nikon camera devotee since 2003, Owyoung replied and was floored to learn he was being considered as a test shooter for a new DX camera prototype, the Nikon D500. This NYC photographer, who frames live music, youth lifestyle and band/celebrity portraiture, has produced work for iHeartRadio, Red Bull and Live Nation. He has landed editorial placements in Rolling Stone, Q Magazine, SPIN and more.
"It's always been Nikon for me. I saved up money from summer jobs so I could buy a Nikon film SLR," he smiles. "My personal kit currently includes two Nikon D800s. While the D800 might be an unconventional choice for low light, I love the quality and flexibility that the files bring to my commercial clients." For lenses, he uses the AF-S NIKKOR 14-24mm f/2.8G ED, the AF-S NIKKOR 24-70mm f/2.8G ED and the AF-S NIKKOR 70-200mm f/2.8G ED VR II. "So much of my work is shot wide open at high ISO. I love knowing that each will perform and deliver fantastic sharpness, plus contrast even under extreme conditions."
Autofocus on Speed
With the Nikon D500 in hand, over the span of three days Owyoung photographed the Toronto band Dilly Dally. "Music photography happens at the extremes for what most cameras are capable of capturing—fast action, low light, a demand for speed. This choice of subject was a perfect test bed. The D500 can shoot at a continuous rate of 10 FPS. That gives me a sustained rate speed of up to 200 frames in 14-bit lossless compressed RAW capture when I use XQD cards. Other than the Nikon D5 body, this is the fastest continuous shooting rate available on a Nikon DSLR."
Owyoung reveals that shooting live is about being able to recognize the patterns in music. Just as there are choruses and repeating elements in a song, stage lighting and a band's physical movements have patterns. "Being able to anticipate the right moment during a performance is key to nailing a great shot," he says. "I always shoot in Continuous High. It's just as easy to shoot single frames using a light shutter finger, and the speed is always there."
A band like Dilly Dally is constantly in motion, and when you're that close, even a small movement like stepping back from the mic can dramatically change the focus point and composition. Owyoung, who worked front of stage right in with the crowd, says that this type of photography can be very demanding on autofocus. "An extremely wide spread of AF points gives amazing performance and flexibility right to the edge of the frame. The camera is amazing when it comes to keeping a composition tight. Autofocus locked on like a magnet, even in the very sparse venue lighting." Dilly Dally had requested a super dim and moody stage treatment with a lot of low contrast color washes and zero white light.
Going Super High with Extended ISO
"My job starts when the lights go down, so I rarely shoot below ISO 3200; a typical concert might require exposure of ISO 6400 at f/2.8 and 1/500. Even when ambient light conditions required ISO 12800 or higher, the D500's AF performed to a T—making it easy to freeze in-motion, low contrast subjects." He notes, "The high ISO performance blew me away. I found that the D500's DX sensor performed in the dark much like a full-frame sensor—offering an astounding native range of ISO 100 to 51200. If 51200 isn't enough, shift to HI-1, HI-2, all the way to HI-5, which is an equivalent of ISO 1,640,000."
Having great lenses helps too. "For small shows like this one I love the NIKKOR 14-24mm f/2.8. With the DX size I get a really wide field of view. That view helps me play with the dynamics of being close to performers."
Owyoung labels the camera a game-changer: "Even if you don't shoot in extreme conditions like dim music venues, that extended range means a photographer can capture in scenarios that would normally require flash." He calls out, "And great high ISO performance isn't just about super low light—when you need a little more depth of field, or a stop or two faster shutter, you get that freedom with the D500."
Shaping RAW Photographs
The D500 has a 20.9 megapixel DX sensor which provides a resolution of 5568 × 3712 pixels. "For my workflow, this resolution gives a perfect balance of detail and file size. This file size keeps things fast and storage extremely manageable. Pixel density is modest, which means I have larger photosites that translate into less noise at the sensor level, as compared to a higher resolution sensor."
Owyoung, who also uses the Nikon D800 with its 36.3MP, was impressed with the level of detail and resulting image quality. He adds, "Exposure latitude, highlight recovery and shadow detail in D500 RAW files are excellent. Score one more for sensor design too. Since the D500 does not have an optical low-pass filter (low-pass filters apply a minute level of blurring at the sensor level and are intended to reduce moiré patterns and artifacts that can cause false color or false detail at the pixel level) the camera gives more crisp detail. You get the full level of detail and sharpness that your lenses can deliver."
What a Bod
The D500 features a rugged form with dense feel and grip. Having shot with both the larger sized Nikon D2X and D3, Owyoung favors the smaller and lighter dimensions. He gives props to the dedicated camera buttons that control ISO, image quality, metering mode, WB and more. And as with the Nikon D5, there is a sub-selector control pad which makes it easy to select AF points while shooting.
Owyoung slung two Nikon D500 cameras around his neck for the assignment. "I placed a 14-24mm on one body and the AF-S NIKKOR 24-70mm f/2.8E ED VR on the other. The compactness of camera and lens made it easier to do my job. The gear feels solid in my hand and has a compact, sleek form factor. The layout of buttons and dials is extremely intuitive. With dedicated buttons for every exposure and image variable, I could make adjustments while shooting without taking my eye away from the camera."
Interestingly the D500 sports a touch tiltscreen too. Owyoung makes use of the touch functionality to pinch in and out to review images. "The interface helps me instantly navigate a series without having to swipe through shots one at a time. And the tiltscreen is fantastic for Live View capture. I tap anywhere on the screen to set a focus point's focus, then take a photo or start the video record. The articulating 180-degree tiltscreen eases any low-angle or overhead view."
Of final note are the camera's dual card slots for XQD and SDXC. "XQD cards are ideal for music, sports and event photography. I get the highest performance and can take advantage of fast continuous shooting rates. There's a big jump in speed over a standard CF or SD card," he adds.
Summing it Up
Todd goes on record as saying that Nikon took everything that he loves about DSLRs and made things even better. "Music photography can be extremely demanding. You need the most responsive AF and high ISO performance. The D500 delivers on speed, performance and quality. Top points go to a new 153-point AF system and blazing 10 FPS continuous shooting rate. This camera gives supreme agility and responsiveness that is ready to meet the most demanding photographic tasks."
Shoot Like a Rock Star:
Owyoung's Camera Settings for Concert Photography
Exposure Mode: Manual

Aperture: wide open

Shutter Speed: 1/250 or faster

ISO: 1600-3200 (or whatever gets the job done; the camera performs excellently at even higher rates)

AF Setting: AF-C/AI Servo AF

White Balance: Auto WB

Drive Mode: Continuous High

File Format: RAW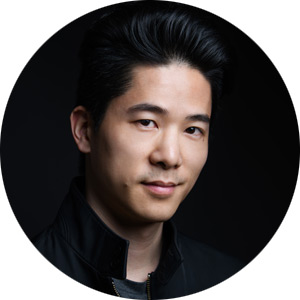 Todd Owyoung specializes in youth lifestyle, musician/celebrity portraiture and concert coverage, traveling the world on editorial and commercial assignments for clients such as iHeartRadio, Anheuser-Busch, 7UP, Atlantic Records and others. His imagery has appeared in Rolling Stone, The New York Times, Q Magazine, SPIN, Kerrang and more. Owyoung also produces content for and manages the site www.ishootshows.com, which focuses on the nitty gritty of music photography.
More articles by this contributor
This Article Goes Great With These Products