The best photographs move you—emotionally, intellectually, spiritually. There's almost a visceral reaction to a really striking photograph that communicates on all those levels.
Learn all about the Repeating Flash lighting technique from photographer Joe McNally. Watch as the Speedlights are set up for the shoot, settings are worked out and the final images are shot. Repeating flash, an advanced CLS (Creative Lighting System) technique allows you to use Speedlights as stroboscopic lights, capturing the movements of a dancer making her way across the stage.
Note: Camera dial configurations and designations can vary from model to model, so please be sure to check your manual for specifics.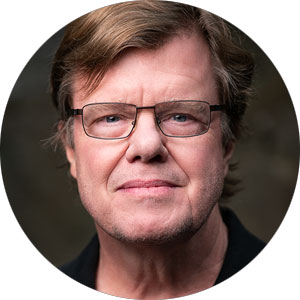 Joe McNally is an internationally acclaimed photographer whose career has spanned 30 years and included assignments in over 50 countries. He has shot cover stories for TIME, Newsweek, Fortune, New York, Entertainment Weekly, The New York Times Sunday Magazine and Men's Journal. Two of Joe's books, The Moment It Clicks and The Hot Shoe Diaries, both cracked Amazon's top ten list of best sellers. Visit his website at www.joemcnally.com and ambassador page.
More articles by this contributor
This Article Goes Great With These Products