When we asked Chris Hershman to check out the Z 7, we pretty much knew he'd shoot a music video. What better way for Chris, a photographer, filmmaker and producer, to see how the camera would capture the real-world environment of energy, personality and graphic color that the medium most often demands.
Chris's first reaction to the camera focused on the practical: Okay, nice, easy-does-it convenience, with same feel, same menus, battery and card featured in his D850. Then came the creative: set the camera in unexpected, hard-to-reach locations and rely on the Z 7's autofocus to keep up with the action. Worked like a charm. And it's likely the camera's capabilities will point the way to other creative opportunities.
Basically, Chris jumped right into the kind of big production he's comfortable with—lots of lights, lots of makeup, hair and costume work, much action, color and flash.
Turn up the volume for the music video, and see how the production shaped up by viewing Chris's behind-the-scenes clip.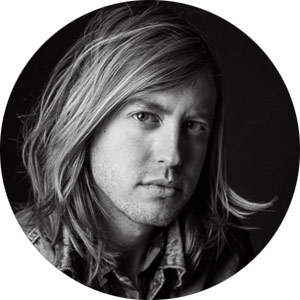 Chris Hershman is a Chicago-based filmmaker, photographer and musician. At a young age he began photographing bands throughout the Midwest, with his work evolving into video capture. Chris draws inspiration from live music, natural lighting and the raw talent around him. He has filmed for the Chicago Music Exchange, and captured bands such as the Alabama Shakes, Brian Blade, Tall Walker, and many other artists. His work has been featured on Rollingstone.com and at the 2012 Grammy Awards ceremony. See more work by Chris at www.chrishershman.com.
More articles by this contributor
This Article Goes Great With These Products