Capturing the Passing Scene
Remember intervalometers? Those devices we programmed to shoot x-number of exposures every x-number of seconds? Early on they were the size of toasters, but they got smaller, got streamlined and were eventually built into cameras. They're still there, only now they're called interval timers, and I often use the time-lapse sequences they produce in the film clips I make with my Nikon D-SLRs.
I've found time lapse is a great transition device and an even greater manipulator of time. Last year at the Albuquerque Balloon Festival, my aim was to capture in a five-minute film the feeling of being there. I included time-lapse footage because I wanted viewers to experience the visual beauty and excitement of the launching of the balloons without experiencing every minute it takes to get the balloons off the ground. So I shot the balloon launches at one frame every three seconds, and then incorporated sections of that footage into the film so people saw the multi-hour process in multiples of seconds.
Time lapse will not only compress time, maintain the pace of a movie clip and handle a passage-of-time transition, it will also give you the opportunity to present something ordinary in an extraordinary way. Ever seen Koyaanisqatsi, the 1982 experimental film that set the standard for time-lapse imagery? Maybe you haven't, but you surely know that you can't watch a Discovery Channel or TLC show these days without seeing some pretty cool examples of time-lapse photography.
I've found time-lapse imagery so effective that if I happen upon a suitable scene or situation, I'll shoot some time lapse. Maybe I'm not even doing a movie project; I just want this footage for the future. Recently I was on a Florida beach shooting a project for Nikon. It was five in the morning, and while I waited for the sunrise I took a camera, set it up down the beach on a tripod and set the interval timer to shoot a frame every two seconds.
As a one-man-band filmmaker, I'm often able to devote one of my cameras to an all-day time-lapse chronicle while I spend my day shooting film of an event. Regular readers of Nikon World know that I did exactly that during two fashion shoots this past year. But you don't need two cameras to work that way because time lapse needn't take a long time. Say you're on vacation in Yosemite Valley. You've got one camera (many Nikon DSLRs have interval timers) and you're up on one of the overlooks. If you shoot one frame every two or three seconds and spend 15 or 20 minutes, you'll get all the footage you need of cloud movement or sunrise or sunset. On a cruise ship, time lapse that captures the side of the boat cutting through the water and the rush of the scenery may take a half hour; later you can spot that footage throughout your movie. You're accumulating over a period of days what amounts to stock footage for your film.
To be most effective, time lapse requires a consistent interval between frames in order to notice the changing scene. So what's the correct interval? Well, that will depend on what you're photographing. A sequence shot in the mountains, where clouds move slowly and the weather doesn't change much, will dictate a long interval—maybe ten, 15, even 30 seconds between shots. But at the California coast not long ago, the clouds were moving very quickly, so I set shorter intervals of one, two and three seconds for my sequences.
When your subject is people in motion, you'll typically need a short interval because you're photographing movement, and it's usually important to capture as many pictures as you can to shorten the distance people travel; otherwise they just disappear from the frame during a long interval, making for a disjointed timelapse effect. Set a one- or two-second interval and you actually see people walking a lot more naturally. Likewise with cars on the street, day or night; I'd suggest one frame every one or two seconds.
Mac and PC owners alike can use QuickTime Pro to assemble their timelapse footage. How well time lapse works in your film clip will be determined by how you edit your film. Editing is a subject we'll take up in future columns, but for now know that you don't necessarily need the elaborate or the expensive in order to edit your clips. Google "video editing program" and see how many choices are offered.
Before you do that, though, see my time-lapse images go into motion at www.nikonusa.com/time-lapse.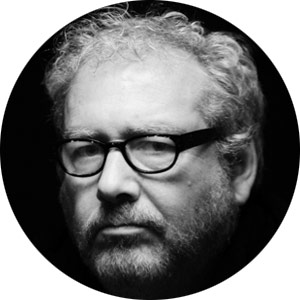 Steve is the former Senior Technical Manager and Media Spokesperson for Nikon. After working as a photojournalist for several hometown newspapers in his native state of Utah, Steve joined Nikon in 1985 as a Technical Representative. During his time in the field, Steve provided technical assistance and training to pro photographers during major sporting and news events. He had trained government and military specialists around the country and while at sea.
More articles by this contributor
This Article Goes Great With These Products