The elusive and exciting world of fashion and advertising photography can be seen everywhere these days from magazines to catalogs, billboards, movies, and blogs all over the world. It is impossible to miss the glamour, intrigue, and romance brought to life in an advertising image. These images not only sell the product or brand of clothes, they sell the dream and the lifestyle that goes along with wearing that brand or using that product. The beauty captured within these images is a beautiful illusion and art form in itself.

However, many people don't realize the huge creative teams and true grit that goes into creating such fantasy in front of the lens. On most high-end fashion and advertising sets there are an enormous amount of creatives present during the shoot including makeup artists, hair stylists, models, wardrobe stylists, art directors, the client, a producer as well as the photographer's assistants which might include a digital tech, retoucher, lighting assistant, and grip assistants. The size of the team depends solely on the type of job and the photographer's style of shooting.
When approaching big clients, they expect you to already have a go-to team of people whom you work with that can pull off the job and make the magic happen. This can sound like an overwhelming and daunting undertaking for photographers just starting out but rest-assured knowing that amazing images can be created with the smallest of teams, that you can add production value to your images without breaking the bank, and you can grow your team as you grow in your craft and your career.
The time spent shooting personal work is an important step in your career because it is when you will define your style and goals.
Its OK to Start Small
So how does a photographer begin to build his or her team in the beginning?
The key is to start small! Most of us begin with only our vision, our camera, and our subject, which is a great way to start. It is during that time that you will master your gear and find your style of shooting.
When I started out in college, I had only one camera and lens—the Nikon D70s and a NIKKOR 50mm f/1.8 lens. This challenged me to make great pictures using the simplest of gear. I was shooting personal work constantly and would find subjects on campus and ask them to pose for my pictures. I would do their hair, makeup and put together wardrobe from combining our closets so to speak.
The time spent shooting personal work is an important step in your career because it is when you will define your style and goals. You will also begin to realize that in order to take the images to the next level, you will need to be able to focus on the photography while allowing other creatives who specialize in their crafts to collaborate on the end result image.
So I began sending my subjects to the MAC Makeup counter to get their makeup done before the shoot. This saved me a ton of time upfront as well as in the retouching. After a while, I started to notice that I really needed a hair and makeup person on set during my shoots to touch up the subject, especially when on-location. This is when I discovered a website called modelmayhem.com. It is a networking site for the fashion industry where new photographers, models, makeup artists, hairstylists, designers, and wardrobe stylists can post a profile, begin networking and set up shoots with other creatives. I would come up with ideas and concepts, pitch them to creatives on the site who's work I appreciated and we would go shoot.
Facebook is also a great tool to find other creatives in the industry as well as source props. When I need a certain location or big prop such as a car or an airplane, I will post the need on Facebook to see who might be able to help. This is the nature of networking today and it is endless what we can create given the tools we have to work with sites like Facebook and modelmayhem. These props add huge production value to your work.
Many people think that you need a big budget to get other people involved in your shoots but most creatives who are just starting out want to build their portfolios and are willing to work for free in trade for images. The industry name for this is "TFP" or "TFCD" meaning "Test for Prints" or "Test for CD". So in trade for the makeup artist's time and skills during the shoot, they will receive digital images to use in their book. Most people prefer the digital files these days as opposed to the prints because they like to share them online via their website and social media pages.
A few important things to consider when developing your team:
Creating a team takes time so be patient—you have to experiment with different people to figure out what works for you and to find the right people—this is why you have to do so many personal projects when you're starting out to discover this.

Hire good problem solvers—the team you choose to help you pursue your vision can truly make or break a shoot—when on an actual job, you want to be sure that you hire a team who can produce results no matter what happens.

Personality is HUGE—the people you hire for each job should inspire you creatively— your personalities must compliment each other.

Talent is a given—you want to make sure that each person you hire has the talent to pull off a certain job. Every job is different so it's helpful to know many makeup artists and wardrobe stylists who specialize in certain styles. For instance I have a go-to makeup artist for the natural look and a go-to wardrobe stylist for the high fashion look.

Networking is powerful—the more creatives you know, the better—each and every person you meet on jobs or during networking events has the power to introduce you to other creatives in the industry so always be open and enthusiastic to new opportunities.
Once you have a portfolio started, this is a great time to approach modeling agencies.
Agency models and talent have the power to take your images to the next level and a little known fact is that modeling agencies always need new images of their models and will let photographers shoot them for free. All you have to do is call or email an agency and ask to meet with them to show them your portfolio. During the meeting, ask if they have any models that need to build their portfolios. Usually they have new faces that need images and some agencies have makeup artists and hairstylists that might be willing to work with you as well. The more agencies you build a solid relationship with in the beginning, the easier it will be for you to source talent when you book actual gigs.
Then once you have a strong portfolio, it is time to approach actual brands, magazines, and ad agencies you would like to shoot for. This is a whole article in itself but keep in mind your best bet is to find the contact information for the art director or creative director within a company because they are usually the people that actually hire photographers. And if you can set up a meeting with them to show your portfolio, you are well on your way to start booking actual gigs. It is important even after you have developed a strong portfolio to keep testing and shooting personal work. The commercial and fashion industry is ever changing so quickly so you have to keep your images current and your style ever-evolving and changing.
Keep in mind that larger gigs usually require a larger team so you will need to add in additional people to your team to accomplish what the clients want. Usually that includes a digital tech, who handles the digital files when shooting tethered to a computer, a producer, who handles setting up all the details of the shoot from location releases to craft services (meals on set), and lighting and gear assistants. I have found these crew members through local photography studio rental houses. These rental houses usually have these contacts for you. When I travel and do shoots outside my area, I've found rental houses to be a great resource for finding additional crew members. In addition, the client as well as an art director from the ad agency may be present during your shoot as well. When you have this huge group of people on set, it is a balancing act to make your shots happen while pleasing the client and people involved. Just keep in mind that you are there to do what you do best and the crew is there to help you succeed in achieving the client's vision in your style of photography. Some shoots you will have more creative freedom than others but ultimately the feeling of creating magic in the lens through collaboration with an amazing team is a huge adrenaline rush and great experience. There is nothing quite like it!!!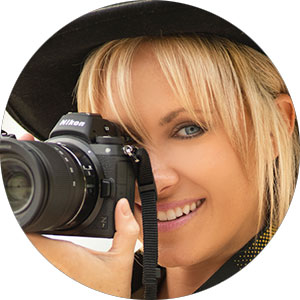 Dixie Dixon is a Texas born and bred commercial fashion photographer. Her passion has led her to shoot internationally in places such as Cannes, Toronto, Vancouver, New York, Miami, Los Angeles, Ibiza and Barcelona for various brands, TV shows, commercial campaigns and editorial projects. Go to her website www.dixiedixon.com and her ambassador page.
More articles by this contributor
This Article Goes Great With These Products