Tips and Tricks for Great Autumn Photographs
"I am very lucky to live in a place that has distinct changes of seasons. Once September hits, we start seeing a gradual shift from greens and blues to the rich and warm tones of fall: tawny brown, red, orange, mustard yellow. Autumn in New York is a wonderful place to observe the changing colors," says Lindsay Silverman, senior product manager for the Nikon professional DSLR line.
Silverman, who has had his hands around a camera since 1974 in order to meet college course requirements, reasons he's produced several tens of thousand images over the course of his career—from the U.S to Latin America, around Europe and throughout Asia. Loads of locales indeed, yet one of his favorite photo venues will always be New York. Silverman sat down to offer inspirational thoughts, while dishing up some autumnal pointers.
Where do you capture autumn's finest?
I start by exploring what is within a few blocks of my house here on Long Island. There's always something to catch my eye over the course of the day. I favor early morning light. It has a beautiful, yet soft quality that I really like. I also revisit locations several times to observe how things alter.
Water draws my attention. It's a medium that can dramatically change over the course of the day, most notably this time of year since the sun is lower in the sky. I like to frame images that clearly show reflections. I also seek to create photo abstracts that display lots of texture. If you are a DX shooter, I suggest lenses with focal length ranges from 18mm to 300mm. DX NIKKOR lenses are portable and versatile. For the FX photographer, I suggest going with wide to telephoto. My favorites include the AF-S NIKKOR 24-120mm f/4G ED VR and the AF-S NIKKOR 80-400mm f/4.5-5.6G ED VR. For traveling light, I recommend the AF-S NIKKOR 28-300mm f/3.5-5.6 ED VR. All of these lenses allow ample compositional freedom.
What are some must-get seasonal shots?
Wide views that showcase nature are a must. Highlight the immense variety of tones and bluer skies; frame to convey a story. Also, a tripod and/or lens with VR image stabilization can reduce blur in your images. To intensify richness in the sky and help draw out textural variety and depth, consider an aid such as a Nikon circular polarizer filter. Fall brings dew to foliage, especially in the morning. I actually use my polarizer to help saturate colors when dew is present, or after the rain.
Fall mornings can get chilly here, and as the air moves over a water source it often produces a low-hanging mist. Conditions such as this offer opportunity to create landscape views that contrast sharp to soft (branches and foliage against fog) and warm aside cool (harvest tones against steely liquid tones). When framing, consider building distinct levels within your depth of field. Here, I love how the sharp patch of trees frames the edge and that you observe the rock jutting out from the water. There is a pleasing contrast between the softness of the mist areas and the strong colors of foliage and nature. For ultra-wide views with a full frame camera, the AF-S NIKKOR 14-24mm f/2.8G ED and the AF-S NIKKOR 16-35mm f/4G ED VR work well. For the DX-format, I suggest the AF-S DX NIKKOR 10-24mm f/3.5-4.5G ED.
How do you frame an autumn image?
Nothing says, "It's fall" better than harvest. Think pumpkins, gourds and wonderful apple pies observed at roadside stands. I'll hop out of the car to photograph the display, and of course buy a pie. First to attract me is color; second is contrast and texture variety. When framing, pick a key element and be judicious about aperture setting. To really isolate the subject, shoot with a wide aperture that is anywhere from f/1.4 to f/4, depending on the lens. If you want the viewer to see more details, shoot at f/8 to f/16. Chances are you will be shooting handheld and close-in, so watch where shadows fall. Keep clutter out of the frame and consider any leading lines or curves that can outline.
Close-up and macro shots tend to put a lot of emphasis on a very small point in the frame, so focus and sharpness are important. Nikon cameras offer many options for point of focus determination. Some of the newer cameras really make it easy when using Live View, courtesy of the touch screen functionality.
Rich and warm tones are everywhere in autumn. How do you make color pop in an image?
Make fall colors even more brilliant by setting the in-camera Picture Control to Vivid. Pay heed to the White Balance setting too. The Auto White balance on many Nikon models has evolved. In addition to the "Auto" setting, newer cameras permit you to select "Keep White," which reduces warm colors. A new favorite of mine is "Keep warm lighting colors." This setting makes a lot of sense for fall photography! You also have the option to set the white balance to Kelvin and apply a specific color temperature. I capture images as RAW (NEF) files. Working in RAW permits me to run files through Nikon's Capture NX-D software, then play with the setting to see what I like best. Shooting in RAW and using Capture NX-D is a great way to learn more about photography and your camera. The software is a free download and offers many tools to help fine tune your images.
No matter where you live or travel within the United States, the harvest season is a great time of year for photography. The light hangs lower in the sky and foliage turns dramatic. Not everyone resides in the Northeast, but I hope these few tips will help you create your best-ever seasonal photos. When setting out on your journeys, be sure to pack a camera.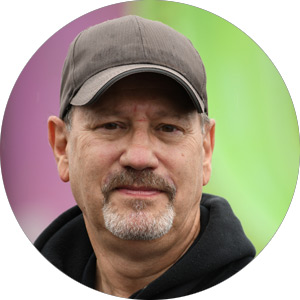 Lindsay is a former Sr. Product Manager, Pro DSLR for Nikon. Early in his career Lindsay served as general manager of Nikon House in New York City's Rockefeller Center, where he hosted some of the world's finest photographers as well as photo enthusiasts and photo writers, editors and educators from around the world. He has held technical, marketing and product management positions for the company, and for 19 years was a contributing writer, photographer and editor of Nikon World magazine.
More articles by this contributor
This Article Goes Great With These Products