Who should attend:
Folks who have a basic understanding of how their cameras work, and want to learn more about its capabilities; as well as those photographers who want to gain more control over their images.
What to expect:
You'll learn the importance of the quality of light and how it relates to your images; as well as how to modify light for a great photograph. Creative control and what makes a powerful photograph will also be discussed.
$159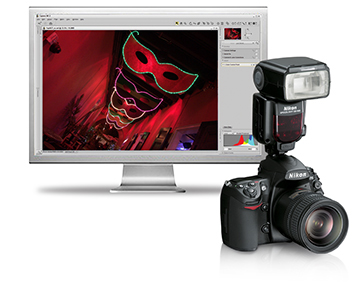 Topics will include:
A better understanding of how the various qualities of light affect your subject and how to use it and control it
How to modify light, using reflectors, filters or diffusers
A more in depth coverage of Nikon's iTTL system and CLS (Creative Lighting System) and learn how to add light, including a flash demo
Different photographic techniques and how using them can make more interesting photos

Using Picture Controls or software for more creative photographs

Editing photographs and how to make a good photo great during a demo of using Nikon Capture NX2 software

Turning bad weather into good pictures

Quick how-tos of fun techniques including HDR, light painting, time lapse and more
Note: While bringing a camera is not required, many people find it helpful.