Nikon Professional Services - United States
Photo of

Corey Rich,

NPS Member Since 2008
Over 40 Years of Supporting Imaging Professionals
Nikon Professional Services (NPS) NPS provides on site and field consulting, technical advice and product training to visual artist who operate a business using Nikon products. This includes those who document news, fashion, architecture and industrial, portraits and lifestyle, law enforcement activities, military missions, weddings, school portraits and events; commercial, editorial and other photographic disciplines. Our goal is to keep Nikon professionals shooting with certainty, ease, and a feeling of security that comes with professional support. NPS staff members frequently immerse with working professionals learning how Nikon products create images for various industries.
From this close relationship, NPS observes how Nikon products are used and collects feedback from professional photographers helping our engineers understand photographers' needs as Nikon designs future products. This is an important relationship built on mutual trust which helps Nikon respond to the demands of photographers. NPS is an important part of the professional photography industry helping create a cycle of information that pushes both Nikon and NPS members to new levels of excellence.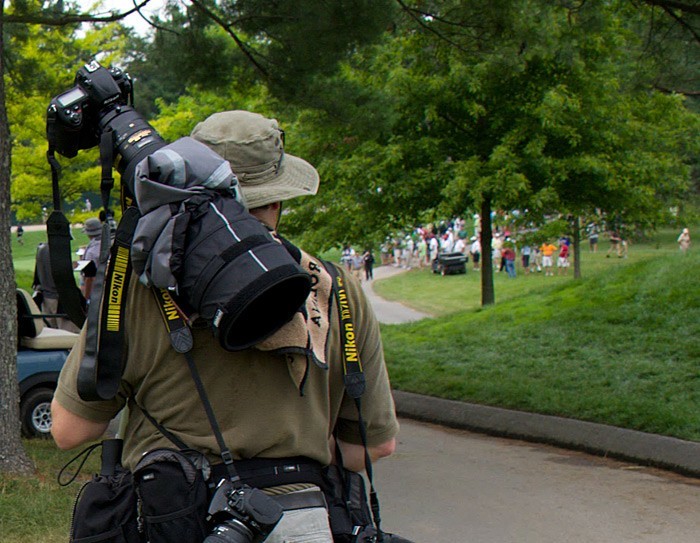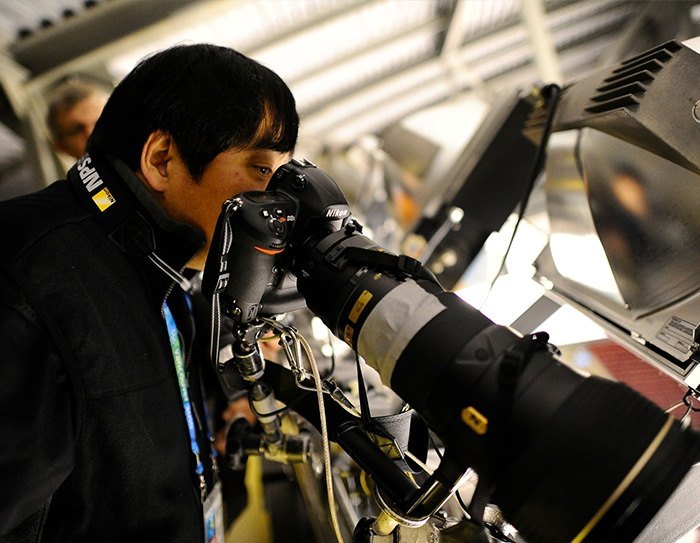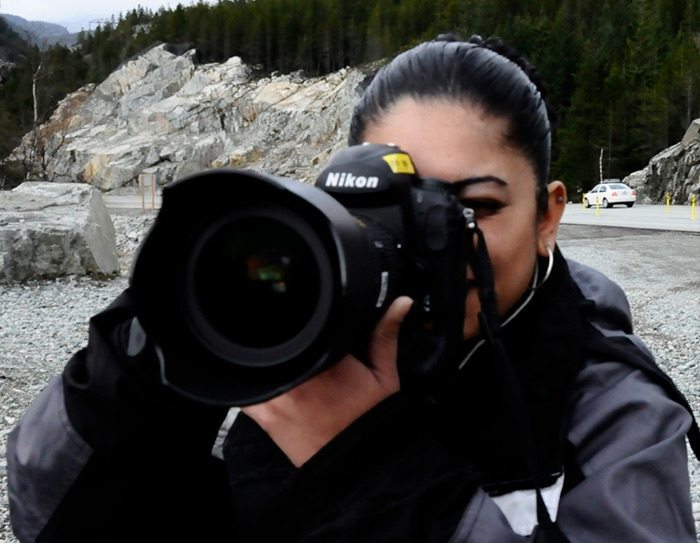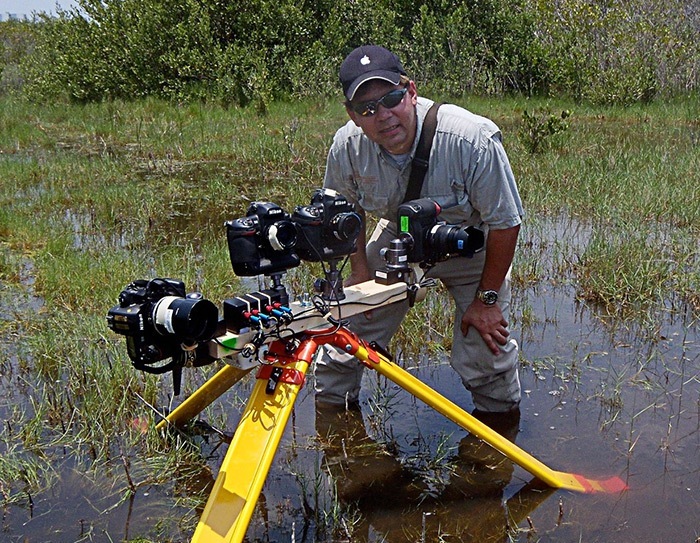 NPS Support Team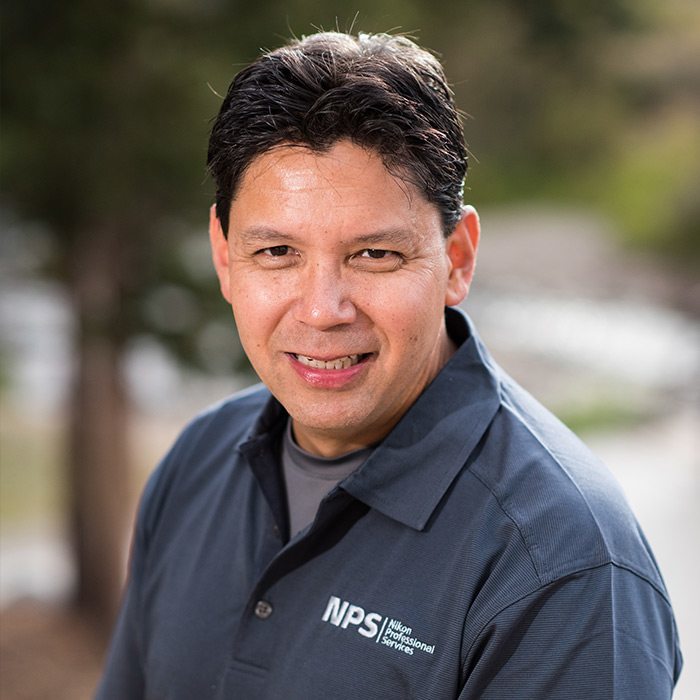 Mark Suban
Nikon Professional Services Senior Manager
Mark is a Senior Manager at Nikon Professional Services leading a team providing in field technical support and consulting to professional photographers making a living with Nikon cameras, lenses and accessories. This includes newspaper, commercial, portrait, industrial, police and forensic, medical, studios, education institutions, federal, state, government, and city staff photographers.
Prior to Nikon he was a picture editor for the Associated Press where he monitored the flow of photos transmitted to and from the AP by staff, freelance and newspaper photographers. His photographic roots started in the U.S. Air Force where he proudly served for 21 years.
Brien Aho

Brien Aho is a multi-award-winning retired Navy photojournalist with tours in Iraq and Afghanistan. He is a graduate of the Military Photojournalism program at Syracuse University. Brien has been a Nikon Professional Services Technical Representative since 2011 and is based near Austin, Texas.

Kris Bosworth

Kris Bosworth, with Nikon since 1998, has worked in the Service, Marketing and Sales Departments before finding her place with the Professional Services Team. Kris is managing all of Nikon's NPS CAMPUS efforts, providing support with Nikon cameras and lenses to the future pros of our industry. She's based in Melville, New York.

JC Carey

Joseph "JC" Carey has been in the photo industry since 2006. His passion for photography led him to his current position as a Professional Markets Technical Representative (PMTR) for Nikon Professional Services. Carey is based in New York City and covers North East Region of the United States for NPS.

Melissa DiBartolo

Melissa DiBartolo joined Nikon Inc. in 1999 and is the Manager of Administration & Logistics for NPS leading a support team creating programs and benefits for Nikon Professional Services members. Based at Nikon's head quarters in New York, she also manages Nikon School and recently helped launch a new range of Nikon School topics.

Scott Diussa

Scott Diussa is the Manager of Field Operations for Nikon Professional Services and has been with Nikon since 2000. He graduated from the Southeast Center for Photographic Studies in Daytona Beach, Florida and was a photography instructor at the Disney Institute at Walt Disney World. His background as a musician and audio engineer helps him teach photographers learning to shoot video and capture audio with Nikon DSLR cameras. Scott is based in NW Indiana.

Andy Dunaway

Andy Dunaway served in the Air Force for 22 years as a combat photographer. He is a Bronze Star and Air Medal recipient, which demonstrate his true commitment to service. However, his dedication to the craft of photography is proven by the countless awards and accolades bestowed over the last two decades. Andy joined Nikon in 2013 and is based in Charleston, SC.

Mark Kettenhofen

Mark Kettenhofen has been behind a camera since he was 17-years-old. He is a graduate of Syracuse University's Military Photojournalism program and a 20-year Navy vet. Mark joined Nikon Professional Services team in 2000. An award-winning photographer, he was award the National Press Photographer's Military Photographer of the Year and is co-author of the book, America from 500 Feet II. Mark is based near Denver.

Chad McNeeley

Chad J. McNeeley recently retired after a 20-year career in the Navy as a photojournalist. He is a graduate of the Syracuse Military Photojournalism program. Chad's work been published in The New York Times, The Washington Post, Washington Times, The Boston Herald, Time magazine and Newsweek. McNeeley joined Nikon as a Professional Market Technical Representative (PMTR) in June 2013 is based in Washington, D.C.

Carissa Mitchell

Carissa Mitchell, Nikon School Operations Specialist, coordinates logistics for classes and workshops. She has been a member of the NPS team since 2012 and is based at Nikon's headquarters in New York.

Molly Riley

Molly Riley is the Technical Solutions Manager working primarily with Nikon's new robotics acquisition Mark Roberts Motion Control (MRMC). She spent the last 20 years as a photojournalist in the D.C. area, working for Thomson Reuters as a staff photographer and editor, and also as a freelancer, covering sports and politics. She started her career photographing for the Louis Vuitton Cup at the America's Cup in 1995. Molly graduated from Michigan State University with a BS in Engineering and served in the Peace Corps in Zaire.

Angie Salazar

Angie Salazar, NPS Operations and Logistics Specialist, coordinates support for the department's activities and member benefits. She has been a member of the NPS team since 2012 and is based at Nikon's headquarters in New York.

Sara Wood

Sara Wood is a graduate of the Rochester Institute of Technology's Biomedical Photographic Communications program. She worked as a commercial photographer in New York before joining Nikon in 2004. In her current position as a Professional Markets Technical Representative, Sara organizes event based support and provides training and consulting services for Professional Photographers. She is based in Los Angeles.
Member Benefits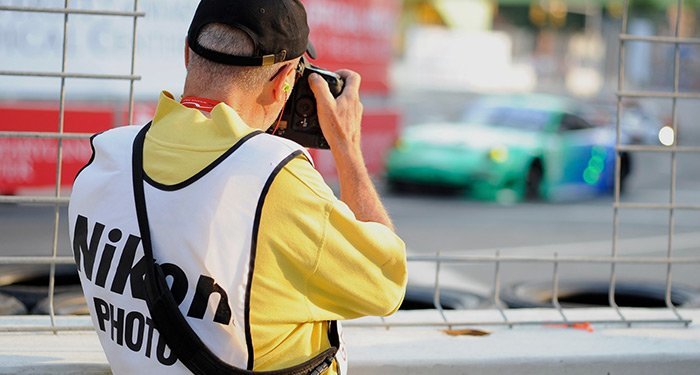 Field & Event Support
Nikon Service Depots are set up for major cultural and sporting events to support the press. Free equipment inspection, minor repairs, professional tips and equipment loans will be provided to accredited photojournalists.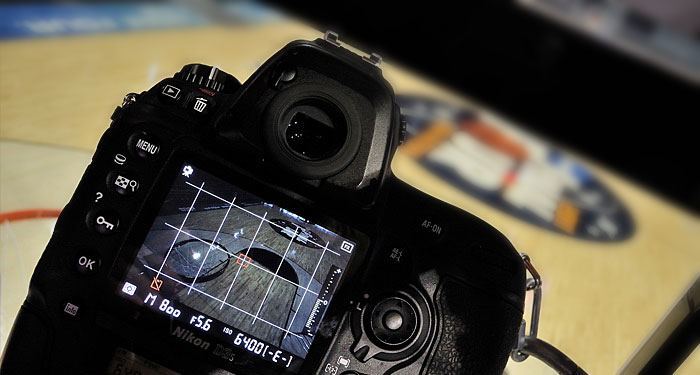 Training and Product Demos
Nikon Professional Services provides on site and field consulting, technical advice and product training to photographers in every field who earn their living using Nikon cameras and equipment.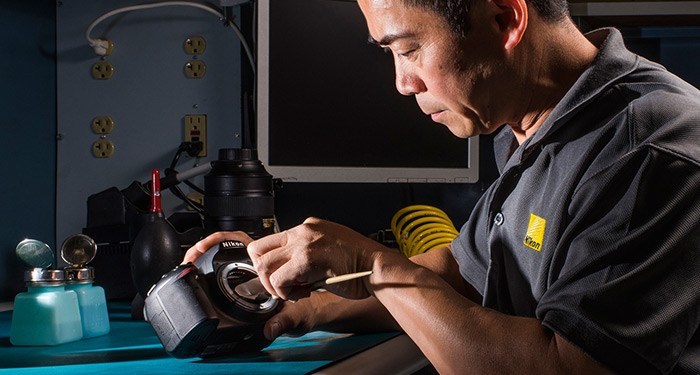 Equipment Cleaning and Inspection
Keep your Nikon equipment performing at it's best and capturing flawless images. NPS offers equipment inspection and image sensor cleaning for registered equipment at NPS service centers.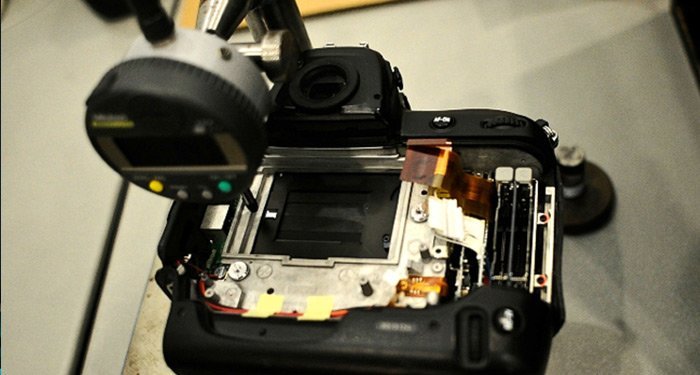 Priority Delivery & Repairs
Eligible NPS members receive priority delivery on new and sometimes hard-to-get products purchased through a Nikon Authorized Dealer or the Nikon Store. Members also receive expedited repair service with a 20% discount at Nikon service centers in NY and CA.