Super primefeatherweight.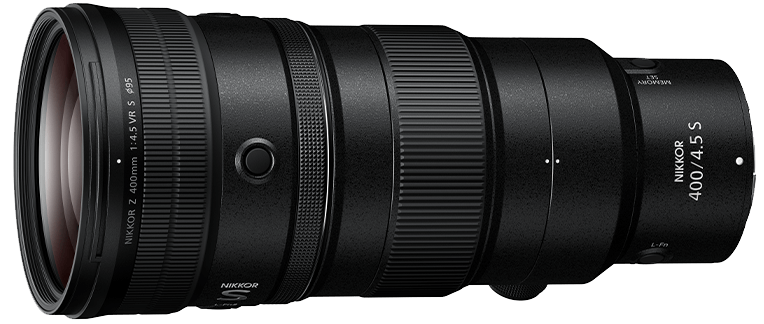 The smallest, lightest 400mm prime in its class.1
Travel light and move fast. Comfortably shoot handheld with unwavering accuracy. Capture the sharpness and beautiful bokeh only a prime lens can deliver. The NIKKOR Z 400mm f/4.5 VR S is the super-telephoto prime for those who use agility and speed to nail decisive views of birds, wildlife, sports and aircraft.
S-Line

Premium Optics

400mm

Super-Telephoto Prime

1160g

Lightweight

VR

Image Stabilization(5.5 stops)2

f/4.5

Maximum Aperture

FX

Full-Frame Z Cameras
"The perfect balance between
mobility, stability and performance."
Michelle Valberg
Wildlife Photographer and Nikon Canada Ambassador
"A
super sharp and fast

lens that I could have in my bag all the time."

Jaanus Ree
Sports and Action Photographer
"All NIKKOR Z lenses have
high resolving power,

but this lens is outstanding among them."

Ken Goshima
Aircraft and Architecture Photographer
400mm.Bring the action to you.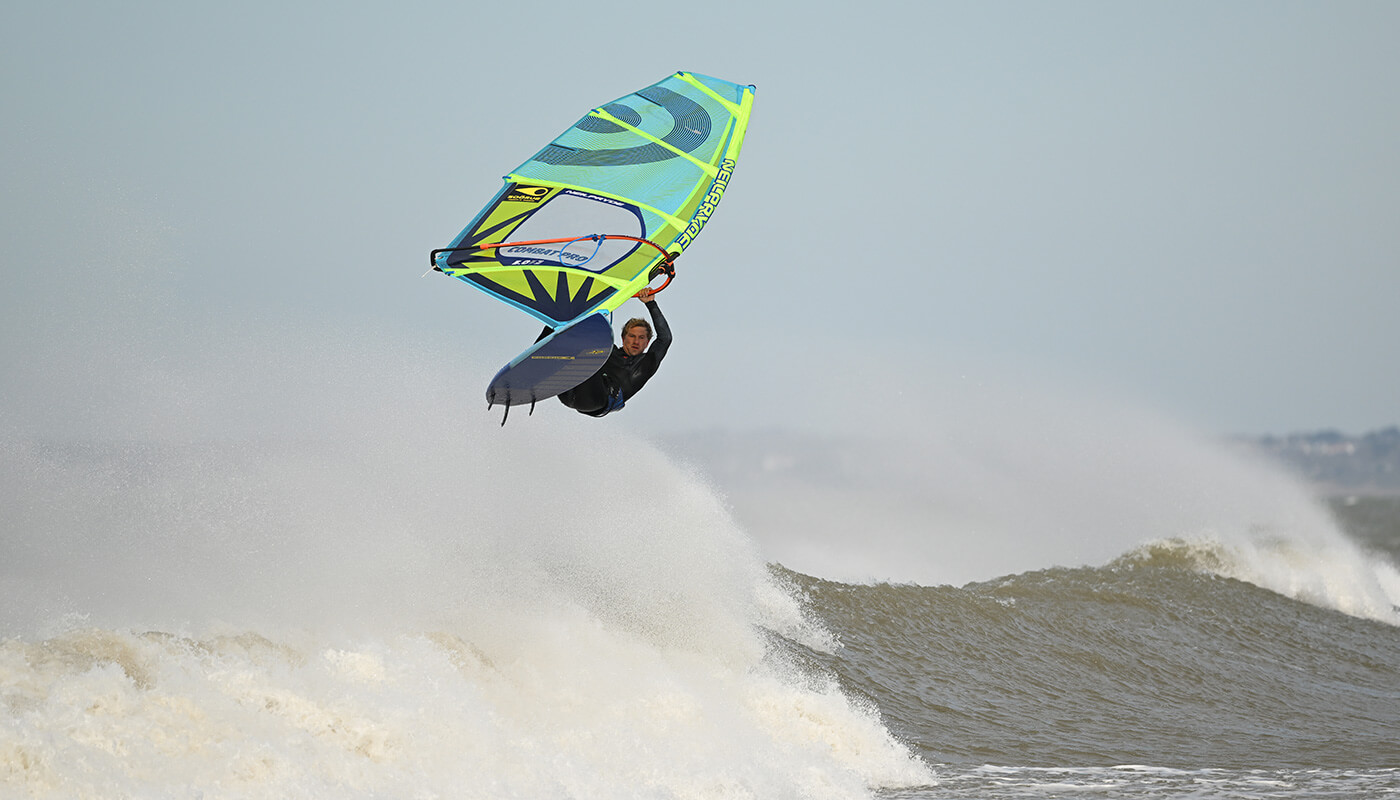 400mm is an ideal lens for birds, wildlife and action. It provides the massive reach you need to get closer with enough field of view to easily acquire and track fast subjects. You can even focus on subjects as close as 2.5 meters away to reveal every little detail.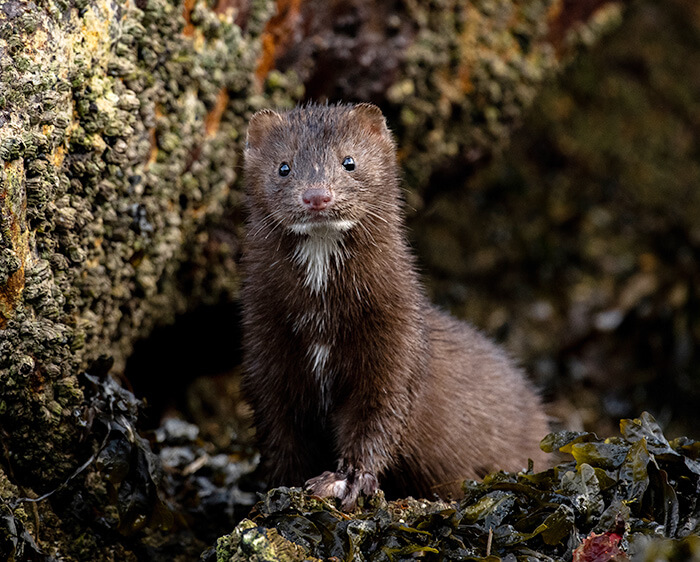 Sharpness.
Super ED, ED and SR glass elements virtually eliminate chromatic aberration and color fringing.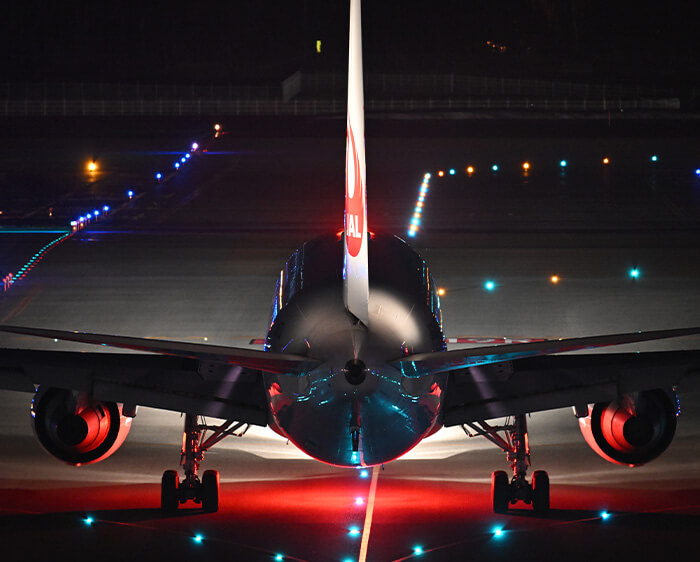 Clarity.
Point-light sources are rendered sharp.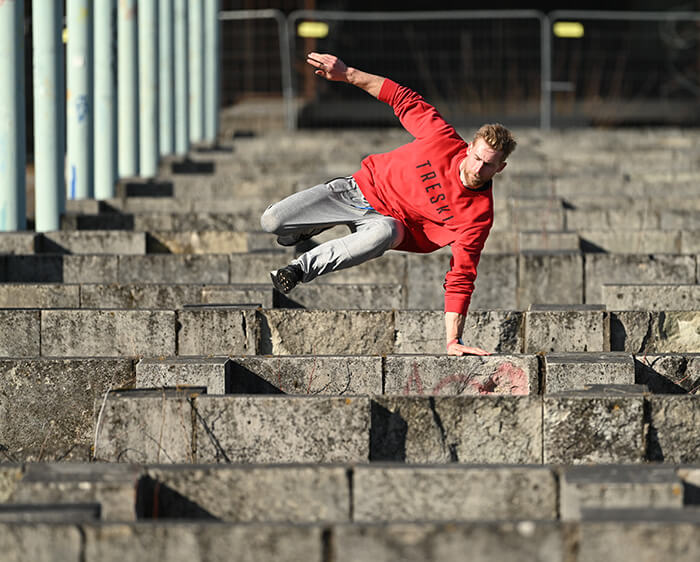 Coverage.
Outstanding resolution that extends all the way to the frame edges with minimal vignetting.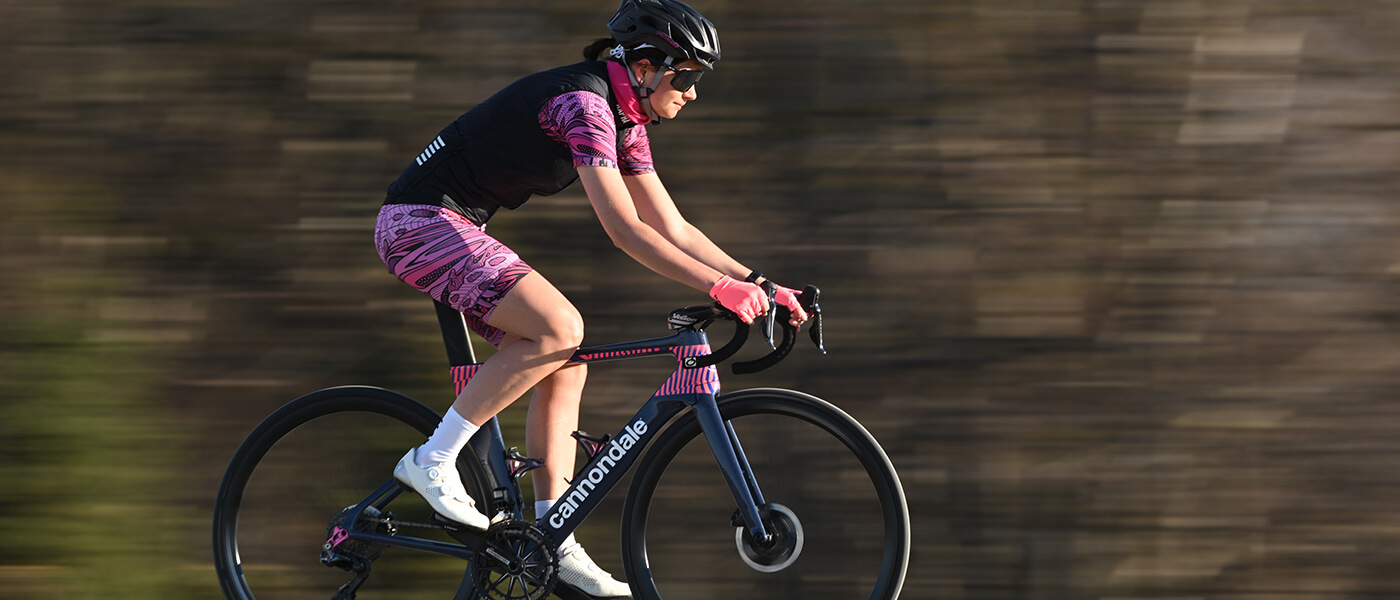 Up to 6.0 stops of VR.
Extraordinary built-in optical VR achieves an effect of shooting up to 6.0 stops* faster on a camera that supports Synchro VR and 5.5 stops* faster on all other Z cameras. Drag the shutter with confidence for smooth panning shots.
*Based on CIPA Standard; in NORMAL mode; this value is achieved when attached to a mirrorless camera equipped with a 35mm film size image sensor.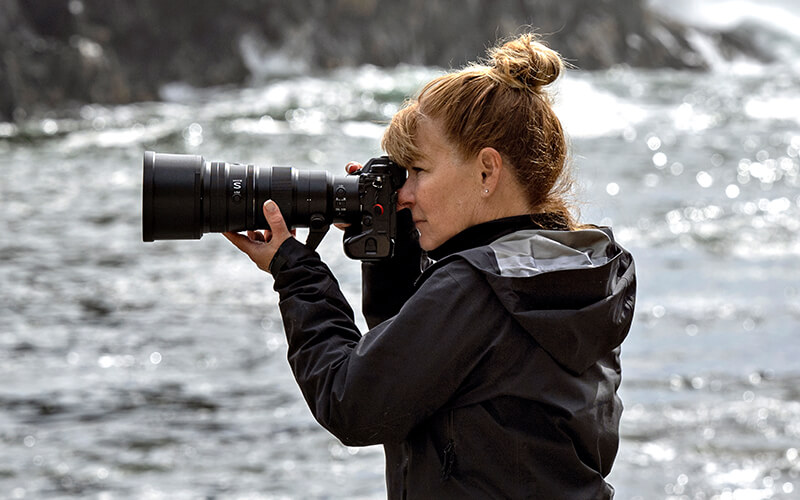 Outstanding balance & handling.
Designed for on-the-go handheld shooting, the lens' center of gravity is closer to the camera body. This makes it easier to bring the camera to your eye, acquire your subject and fluidly track it.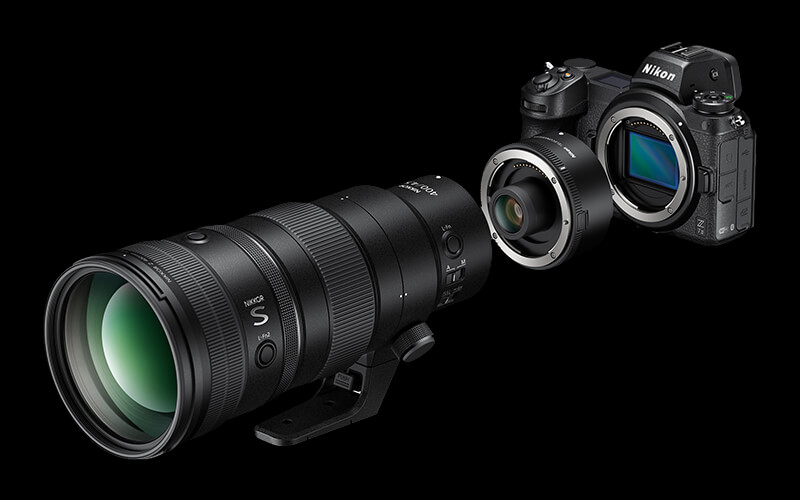 Pairs great with Z teleconverters.
The lens becomes a 560mm f/6.3 lens with the Z Teleconverter TC-1.4x or an 800mm f/9 lens with the Z Teleconverter TC-2.0x.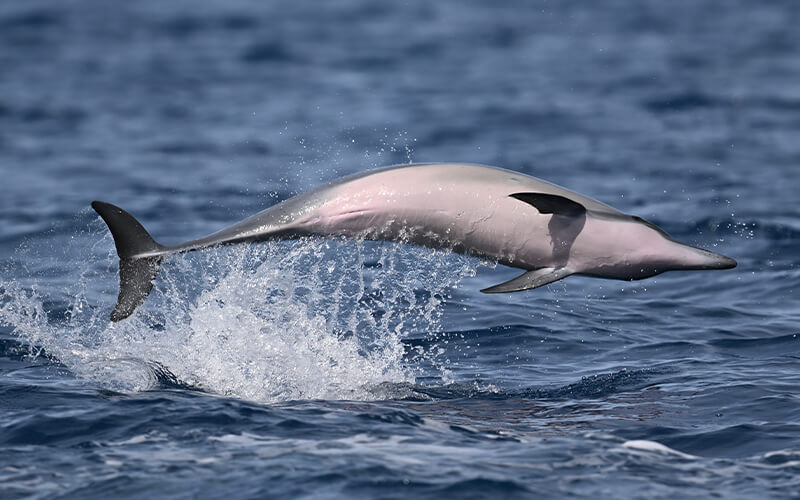 Tight compositions with DX Crop Mode.
Mimics the field of view of a 600mm lens for a closer framing of your subject.
Nothing holding you back.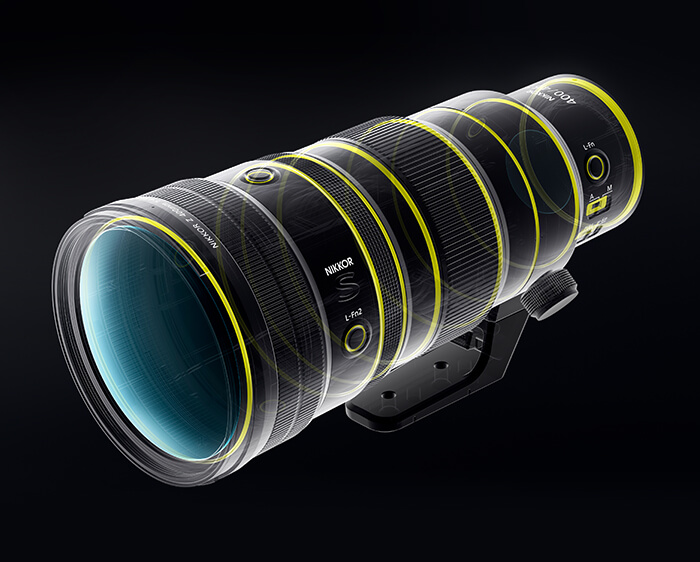 Advanced weather sealing.
Rubber gaskets keep dust, dirt and moisture out of moving parts, including the lens mount. The front element has Nikon's nonstick Fluorine Coat, which repels oil, moisture and smudges and easily wipes clean.
Perfect dustproof and waterproof performance is not guaranteed under all conditions.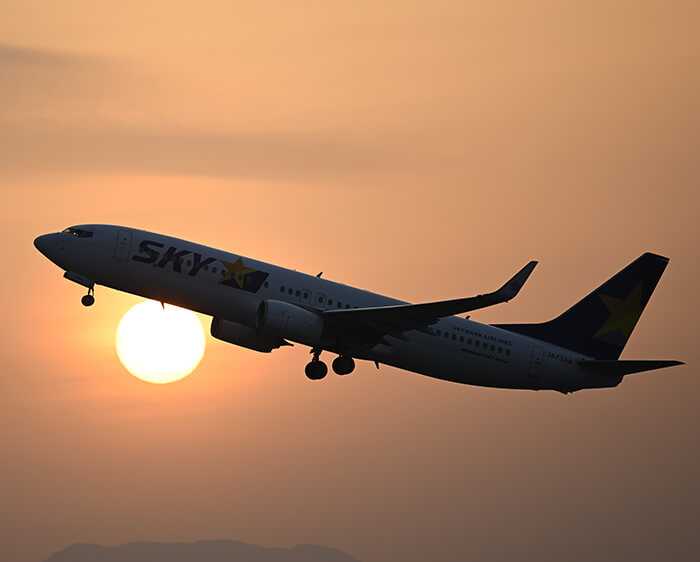 Nano Crystal Coat blocks flare.
Shoot into harsh backlighting with virtually no internal reflections, glare or cross-lighting. Capture sharp, high contrast images at the most challenging times of day.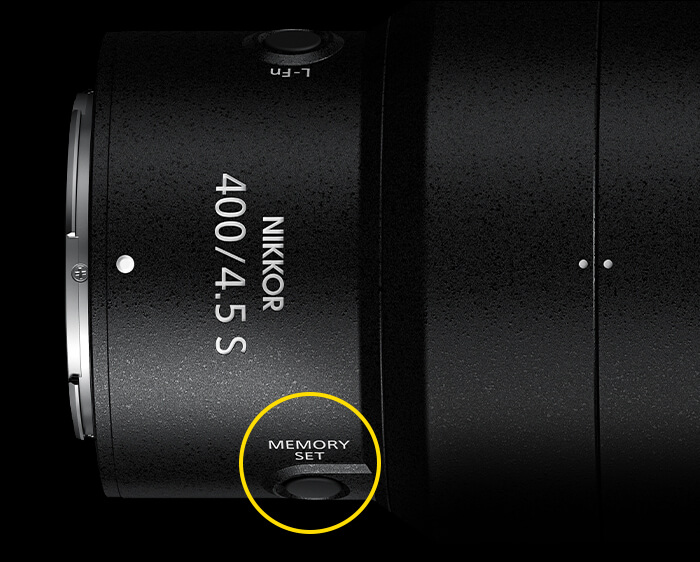 Recall stored focus positions.
Save a focus position with the Memory Set button. As your subject approaches the decisive moment, instantly snap back to that saved position using the Fn or Fn2 buttons.
Technology
ED (Extra-Low Dispersion) Glass

An optical glass developed by Nikon that is used with normal optical glass in telephoto lenses to obtain optimum correction of chromatic aberrations.

Super ED Glass

Nikon has also developed Super ED glass featuring even lower dispersion properties and extremely high performance in reducing the secondary spectrum, to minimize chromatic aberration even further, as well as other lens aberrations.

Short-Wavelength Refractive Lens

SR is a high- and specialized-dispersion glass lens that refracts light with wavelengths shorter than that of blue. By controlling short-wavelength light, the lens is able to achieve highly precise chromatic aberration compensation so that the colors in your images are more accurately reproduced. It also allows for more flexible optical designs, which allows for compact, lighter lenses to be designed.

Vibration Reduction

A Nikon in-lens technology that improves image stability by automatically compensating for camera shake. Lenses that offer VR will feature the abbreviation VR on the lens barrel.

Stepping Motor

NIKKOR Z lenses use a stepping motor for fast, accurate, smooth, quiet autofocus with reduced wobbling. This quiet drive system makes the lenses ideal for use when shooting video.

Fluorine Coat

Photographers need gear that can withstand the elements. Nikon's fluorine coat effectively repels dust, water droplets, grease or dirt, ensuring easy removal even when they adhere to the lens surface. Nikon's fluorine coat endures a high frequency of lens surface wiping and its anti-reflective effect also contributes to the capture of clear images.

Nano Crystal Coat

An anti-reflective coating developed by Nikon that virtually eliminates internal lens element reflections across a wide range of wavelengths. Nano Crystal Coat solves ghost effects caused by red light and effectively reduces ghost and flare caused by light entering the lens diagonally.

IF Lens

A NIKKOR lens in which only the internal lens group shifts during focusing. Thus, IF NIKKORS do not change in size during AF operation, allowing for compact, lightweight lenses capable of closer focusing distances. These lenses will be designated with the abbreviation IF on the lens barrel.

Electromagnetic Diaphragm Mechanism

An electromagnetic diaphragm mechanism in the lens barrel provides highly accurate electronic diaphragm or aperture blade control when using auto exposure during continuous shooting.

A/M

A/M stands for Auto-Priority Manual Mode. This mode also enables an easy transition from autofocus to manual during AF operation. However, mode switch sensitivity has been altered to reduce the possibility of sudden unintentional switching to manual focus while shooting.
1 Among f/4.5 and slower lenses, (at 1,160 grams, excluding tripod collar), including those with a focal length of 400mm, for interchangeable-lens cameras equipped with a full-frame (35mm equivalent) image sensor available as of June 29, 2022.

2 When combined with the Z 9, the effect of 6.0 stops is achieved with Synchro VR activation. An effect of 5.5 stops is achieved with the lens alone.
LCD, Video and Photo Gallery images are for illustrative purposes only.