Astounding views, comfortably in reach.
Wherever your passion lies, this outstanding super telephoto zoom lens can bring it into focus. Capture and share stunning views of birds, wildlife, motorsports, athletes, performers, landmarks and other faraway subjects. A fast f/5.6 constant aperture gives your shots beautifully out-of-focus backgrounds across the entire zoom range. Turn fast-moving action into dazzling photo sequences—the electromagnetic diaphragm operates in sync for the fastest subjects and shutter speeds while Vibration Reduction image stabilization keeps your shots sharp and steady. And in the rare cases when additional reach is needed, you can increase the AF-S NIKKOR 200-500mm f/5.6E ED VR's zoom power with an optional Nikon 1.4x, 1.7x or 2x teleconverter*.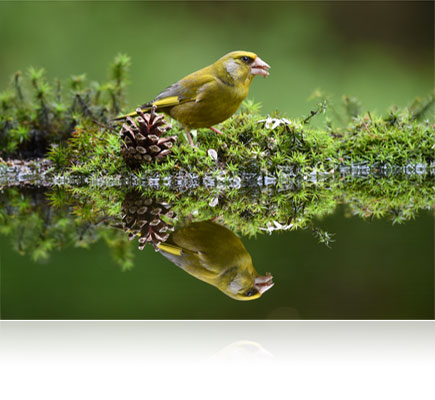 Conquer distance
Lightweight, compact super telephoto zoom
Whether your subject is far in the distance or close, fast or slow, you can land the shot. On FX-format cameras, 500mm brings distant birds, wildlife, athletes, performers, landmarks and more into tight focus. DX-format cameras add an additional 1.5x zoom effect for an angle of view equivalent to a whopping 750mm! And despite that extreme power, you can also focus on subjects as close as 7.2 feet away for detail rich close-ups.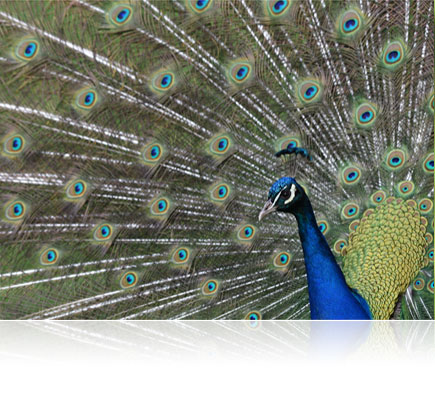 Sharpen your vision
~4.5 stops of Vibration Reduction
At super telephoto distances, the smallest camera movements can cause image blur. Vibration Reduction image stabilization counteracts camera shake up to ~4.5 stops** for sharp photos and steady videos. You also can shoot at slower shutter speeds in low light—great for those magic moments at dawn and dusk. Sports Mode is optimized for camera pans and other movements common when shooting fast action.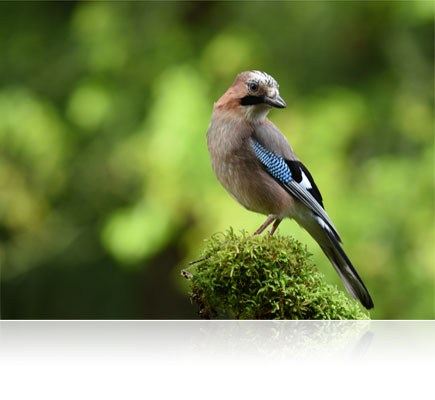 Dazzling performance
Advanced Nikon lens technology
Extra-low Dispersion (ED) glass cuts through the glare of bright sunlight. Silent Wave Motor (SWM) powers ultra-fast, near-silent autofocusing with seamless manual override. The Electromagnetic diaphragm (E) operates in sync with the fastest shutter speeds and frame rates, even when using an optional teleconverter. Always bring home views that amaze.
Technology
Electromagnetic Diaphragm Mechanism

An electromagnetic diaphragm mechanism in the lens barrel provides highly accurate electronic diaphragm or aperture blade control when using auto exposure during continuous shooting. With conventional D/G type lenses, the diaphragm blades are operated by mechanical linkage levers.

ED (Extra-Low Dispersion) Glass

An optical glass developed by Nikon that is used with normal optical glass in telephoto lenses to obtain optimum correction of chromatic aberrations.

IF Lens

A NIKKOR lens in which only the internal lens group shifts during focusing. Thus, IF NIKKORS do not change in size during AF operation, allowing for compact, lightweight lenses capable of closer focusing distances. These lenses will be designated with the abbreviation IF on the lens barrel.

M/A

Select NIKKOR lenses have a focusing mode which allows switching from automatic to manual focusing with virtually no lag time by simply turning the focusing ring on the lens. This makes it possible to seamlessly switch to fine manual focusing while looking through the viewfinder.

Silent Wave Motor

AF-S NIKKOR lenses feature Nikon's Silent Wave Motor (SWM). This technology converts "traveling waves" into rotational energy to focus the optics. This enables high-speed autofocusing that's extremely accurate and super quiet.

Super Integrated Coating

Nikon Super Integrated Coating is Nikon's term for its multilayer coating of the optical elements in NIKKOR lenses.

Vibration Reduction

A Nikon in-lens technology that improves image stability by automatically compensating for camera shake. Lenses that offer VR will feature the abbreviation VR on the lens barrel.
The lens incorporates an electromagnetic diaphragm mechanism. The following cameras are compatible with this lens:D5, D4 series, D3 series, Df, D850, D810, D810A, D800 series, D750, D700, D610, D600, D500, D300 series, D7500, D7200, D7100, D7000, D5600, D5500, D5300, D5200, D5100, D5000, D3400, D3300, D3200, D3100, Nikon 1 J1, J2, J3, J4, Nikon 1 V1, V2, V3 with FT-1, Nikon 1 S1, S2 with FT-1
*Compatible with TC-14E series teleconverters (AF is only available when used with DSLR cameras that offer f/8 support. These include: D4, D4S, Df, D600, D610, D750, D800, D800E, D810, D7100, D7200). Compatible with TC-17E and TC-20E series teleconverters (AF not possible).
**Based on CIPA Standard. This value is achieved when: FX-format compatible lenses are attached to an FX-format digital SLR camera and zoom lenses are set at the maximum telephoto position.
LCD, Video and Photo Gallery images are for illustrative purposes only.