 The 100th Anniversary
Product Collection
100 Years in
the Making
Welcoming the next
century of innovation.
Since 1917, Nikon has pushed the technological boundaries of imaging to unimaginable heights with tireless innovation and a pioneering spirit. Commemorate this milestone with Nikon Anniversary Edition products, including our most recent flagship DSLRs, lenses and sports optics, customized in a sleek metallic gray finish, adorned with the 100th Anniversary logo and accompanied by special edition extras.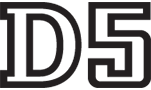 100th Anniversary Edition

100th Anniversary Edition
Nikkor 70-200E
100th Anniversary Edition
Nikkor Triple F2.8
Zoom Lens Set
100th Anniversary Edition
WX 7x50 IF/
WX 10x50 IF
100th Anniversary Edition
8x30 EII
100th Anniversary Edition
Limited Edition Collectibles
Celebrate Nikon's rich legacy with these exclusive 100th Anniversary collectibles—the perfect
adornment and conversation piece for any photography enthusiast's home or office.
100 Years of Innovation
Explore Nikon's remarkable 100-year journey from precision optics pioneer to global imaging leader.
Three of Japan's leading optical manufacturers merge to form a fully integrated optical company known as Nippon Kogaku K.K.

The first Nikkor camera lens, the "Aero-Nikkor", an extremely precise aerial photography lens used for mapmaking is released.

The first Nikon consumer camera model is released and becomes the first product to bear the name "Nikon". It's dubbed the "Model I" to distinguish it from future cameras.

Nikon's first interchangeable lens SLR camera, the legendary Nikon F, is released and remains in production for 15 years, selling more than 800,000 units.

The Nikonos all-weather camera is favorably received as an unprecedented water-tight, pressure-resistant and corrosion-resistant amphibious camera.

Nikon contracts with Nasa to develop highly-specialized cameras capable of withstanding the extreme conditions of space to record the Apollo 15 mission to the Moon.

The revolutionary Nikon D1, an interchangeable lens AF digital SLR camera is released, combining high-speed performance and picture quality with affordability..

The Nikon Museum is opened in Tokyo, Japan to commemorate Nikon's 100th anniversary and celebrate the company's innovative history.