Joe McNally will tell you, right out, about the common denominator of his photo shoots. "They all start with the aim of doing something visually ambitious," he says, and he brings to every assignment the versatility and resourcefulness needed to keep pace with that goal.
And now he's got the camera made for just that kind of ambition. As he's said of the Z 9, "This thing's got game. You gotta bring yours."
For Joe's first Z 9 shoot his thought was to go for something "symbolic of speed and power." And he knew a guy who could help him out with that. "I called Ed Fenn—he's a friend, a great driver and race-car designer." Joe explained what he wanted: essentially lots of speed, smoke and flames in the desert. "Ed said, 'Sure, c'mon out.' He loves to drive fast." How fast? "Oh, he's just lifting it out of first gear at 150 miles per hour."
Which promised a good test for the Z 9, but the rocket car, built to challenge land speed records, wasn't the only subject. "I wanted a person, too, and because the El Mirage dry lake bed is almost equidistant between Los Angeles and Las Vegas, and I have a lot of friends with contacts in Las Vegas for talent, I made contact with a phenomenal performer/athlete."
And then it was off to the desert. "I've always loved to work in dry lake beds—the beautiful, stark, open sparseness where you don't have to deal with distracting backgrounds, and the light, sometimes harsh, tends to be consistent and often beautiful."
It was, in short, a visually ambitious challenge.
The incredible reliability of the AF alone just ramps up everything—your confidence, the possibilities of a shoot and what you can deliver to a client.
Keeping Pace
The Z 9's speed and precision was up to it. "Super fast, super responsive," Joe says, "and from the point of view of confidence in its performance, it's going to lead to a lot of ideas in the minds of photographers. I don't care if you're a wedding photographer, a sports shooter or shooting fashion—this camera will fulfill the need." And, in fact, what we're hearing from photographers shooting with the Z 9 is that not only does the camera take care of the job—whatever the job is—its capabilities can inspire creativity.
The Z 9 is not only capable of super-fast AF capture of action, but the capture and reveal of intricate action, complicated action and the details missed as moments go by too fast to be seen. With the Z 9, there are going to be more hero shots for photographers who bring their best to the job.
"The speed and nimble nature of this camera will provide photographers with more substance from each assignment, more return on the investment," Joe says. "The incredible reliability of the AF alone just ramps up everything—your confidence, the possibilities of a shoot and what you can deliver to a client."
In the behind-the-scenes video, Joe says that the Z 9 made the shoot possible in so many ways. That's not a throw-away line. If you were wishing for a camera that could keep up with you, you got one that can actually spark your visual ambitions.
Every photo you see at
https://joemcnally.com
is, indeed, the work of one extraordinarily versatile photographer—Nikon Ambassador Joe McNally, who is equally skilled at telling a story or two, which you will discover when you visit his blog at the site.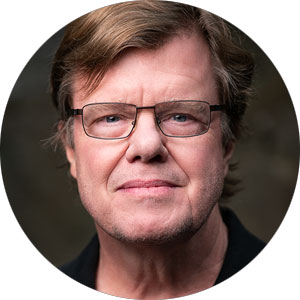 Joe McNally is an internationally acclaimed photographer whose career has spanned 30 years and included assignments in over 50 countries. He has shot cover stories for TIME, Newsweek, Fortune, New York, Entertainment Weekly, The New York Times Sunday Magazine and Men's Journal. Two of Joe's books, The Moment It Clicks and The Hot Shoe Diaries, both cracked Amazon's top ten list of best sellers. Visit his website at www.joemcnally.com and ambassador page.
More articles by this contributor
This Article Goes Great With These Products