In this video, Joe McNally sets up another shot on location, using a mixture of ambient light and Speedlights to enhance the mood of the image. Accenting the natural light with Speedlights, modifiers and gels, Joe shows how you can change the mood of an image by controlling color. Using advanced wireless lighting; accent lighting is enhanced, giving the image a bolder look than natural light alone.
Note: Camera dial configurations and designations can vary from model to model, so please be sure to check your manual for specifics.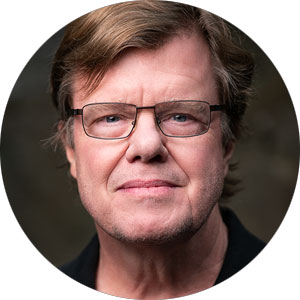 Joe McNally is an internationally acclaimed photographer whose career has spanned 30 years and included assignments in over 50 countries. He has shot cover stories for TIME, Newsweek, Fortune, New York, Entertainment Weekly, The New York Times Sunday Magazine and Men's Journal. Two of Joe's books, The Moment It Clicks and The Hot Shoe Diaries, both cracked Amazon's top ten list of best sellers. Visit his website at www.joemcnally.com and ambassador page.
More articles by this contributor
This Article Goes Great With These Products