It's 7:30 on an October morning, and Mike Corrado, manager of pro photographer relations and product marketing for Nikon Professional Services, is driving to meet the Nikon Professional Services team for breakfast before the day's assignments begin at the Eddie Adams Workshop in Jeffersonville, New York. As he crests a hill, he sees...the image you see here?
Not exactly.
"The valley below is flooded with mist and clouds," Mike says. "The sun's not fully up, and I'm thinking that something big is going to happen. I text the others: 'Sorry, guys, count me out for breakfast.' I'd seen mist and clouds on other mornings, and I know that when the sun came through I'm going to be photographing for at least an hour. The sun is going to take its time rising, and then there'll be all sorts of changes in the light and variations of light patterns."
But as he waits he realizes that with this much cloud and mist, there isn't going to be a lot of color in the scene. "When the sun comes up I shoot a few backlit black-and-white images. Nice, moody...but not up to my expectations." Mike's previsualized an image that isn't going to happen. Now what?
"I set 2500 degrees Kelvin for my white balance, thinking a cool tone will give me a cooler shot—not what I'm actually seeing, but maybe closer to what I wanted to see." His first attempt gives him a tone that's very much like an old-time Cyanotype. "Not enough impact," Mike says. "I'm still in 'make something out of not much' mode, and I'm thinking that if this is still a monochromatic situation—and it is—let me go really far out."
First he sets toning in the monochromatic mode of his D750's Picture Controls, then chooses a purple-blue from the colors offered; then he fine tunes that color from a subset of tone choices. Because he has all his cameras set to instantly playback on their LCDs the images he's captured—or, in this case, created—he knew he had what he wanted.
"I'd seen those tone settings for years on my cameras and never thought I'd use them," Mike says, "but on this morning they're exactly what I need to create the graphic look I want—something engaging and dramatic; something worth missing breakfast for."
His last step is to take advantage of the D750's built-in Wi-Fi® and immediately transfer the photo to his tablet and send it off to the guys who didn't miss breakfast. All told, Mike's ten-minute trip to the workshop took an hour and a half.
"I've always believed that there's an image to be made in every scene," Mike sums up. "In this case I needed some help to bring that image out. Well, let's say build that image up."
The specs: D750, AF-S NIKKOR 80-400mm f/4.5-5.6G ED VR, 1/1600 second, f/5.6, ISO 100, -1 EV, aperture priority, Matrix metering. White balance set at 2500 degrees Kelvin, Monochrome Picture Control, tone: purple-blue.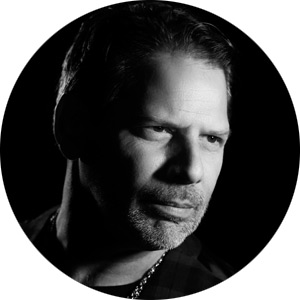 This Article Goes Great With These Products