Mike Corrado can photograph anything.
That's both a judgment of his ability with any number of subjects—wildlife, lifestyle, photojournalism, portraits from environmental to corporate, performance photography, street photography—and his access to any number of subjects. And, because he is senior manager of Nikon Professional Services and Professional Relations, he can shoot with any Nikon camera he chooses.
He is equally grounded in the technical and the practical, and at the same time, if you'll excuse the pun, he is entirely focused on one thing: results.
Which makes him the perfect person to talk to about his photography with Z 9, a camera that can superbly render any subject he could access or likely even imagine.
When the Z 9 came along, Mike went right to an ongoing passion project: birds. Maybe it was the camera's extraordinary frames-per-second capability. Maybe it was the tenacity of the Eye AF, or the mind-blowing AF tracking, or the image quality at ISO speeds north of 20,000. Maybe it was the absolutely uncanny accuracy of scene recognition and subject lock-on.
Most likely it was all of that, as well as the two stages of any pro's consideration of a new tool: how will it fit the way I work now, and will it give me capabilities and pictures I couldn't get before?
At this point we're going to turn this over to Mike because he is, at heart, a storyteller. Talk photography with him and you'll know right off he is not about individual images—he shoots them, of course, but his love is the narrative: follow the story, tell the story.
So we're going to get out of the way and let him tell it. Only the subheads are ours. We needed them to catch our breath.
First Things First
"This is a high-resolution camera that has the high speeds professionals demand, coupled to mirrorless technology. Every bit of what it can do was invaluable to the type of work pro's do, and what I do, especially in bird photography.
"The frame rates alone allow me to capture moments I could not capture before, and the camera's 45.7-megapixel picture quality and DX crop means I can take one body, one set of batteries and chargers and shoot at two different resolutions. It's having the best of all worlds.
"What the Z 9 allows me to do that I couldn't do before is be free of staring at a focus point that I have to hit a target with—that means the world in wildlife photography. I can concentrate on the subject and the camera will take care of the tracking. It means confidence: it will be sharp; there's no need to wonder.
"It starts with the ability to turn on scene recognition, turn on Auto-area AF, and for a bird photographer that's likely the most used combination setup. it gives you the confidence and freedom once you start shooting: this camera is going at it, it's doing it. I saw it happen and now I have the confidence to let the camera do what it wants to do, to do the job I can't physically do. I can't look that fast, move that fast, adjust that fast or track that fast. The camera's reaction time is magic."
Hashtag: Confidence
"There's one picture—two Black Skimmers in the upper left corner of the frame—that's a perfect example of the Z 9 making a picture I couldn't have made before. I call it 'attitude and altitude' for the amazing capture of the gestures.
"Two things made that picture possible. First, the auto scene recognition that picked up the birds. To me the scene recognition of this camera is unequaled—it'll pick up and track cats, dogs, birds, vehicles. I've seen it work on elk, deer and bighorn sheep; it finds eyes. Then there's edge-to-edge AF coverage—it's the Z 9 doing what it does best: giving you the freedom to create. It will focus where the subjects are rather than me hoping the subjects come to a focus target. There's no need to miss, avoid or fear an edge-of-frame composition.
"Most often I was photographing near blocked off, restricted areas, nesting areas—you can't get too close, so I'm using long lenses, teleconverters and DX crop. I made photos with the 500mm f/5.6 PF (AF-S NIKKOR 500mm f/5.6E PF ED VR) and the 600mm f/4 (AF-S NIKKOR 600mm f/4E FL ED VR) with the FTZ and FTZ II mount adapters, with and without the TC-14E III (AF-S Teleconverter TC-14E III) teleconverter, and I shot with the new 100-400mm (NIKKOR Z 100-400mm f/4.5-5.6 VR S) with the Z TC-1.4x (Z Teleconverter TC-1.4x) teleconverter, and in every situation the camera locked on, tracked and delivered. The thing about the FTZ adapters is that they're essentially tubes, and there was no noticeable loss of picture quality when I used them to fit DSLR lenses to the Z 9.
"I photographed at all times of day, in all kinds of light—you'll see that in the photographs—and how the camera responds to different directions and intensities of light is key for so many types of photography, but especially for me photographing birds. It's amazing. It's not fooled by backlighting or high contrast, and when you're out there in all kinds of conditions, you can't overemphasize that."
Is it going to make me, or anyone, a better photographer? Here's what I think: come to the job with ideas, experience, creative skills, some nerve and daring and you bet it will.
Storylines
"Someone remarked to me that the Z 9, with its assured capture, was the ideal camera for a narrative, an assignment in total. And there is an ongoing story behind all that I'm doing. It's not just going out and making random pictures of birds at a Long Island beach. I have a cast of characters in a sense—Black Skimmers, Common Terns, American Oystercatchers, all nesting there, some endangered, some in conflict with Sanderlings. I was there three or four nights a week once I got going. A bird from hatching to juvenile to fledging—I wanted to get that development.
"Then I got to a different stage of locked-in to the story because of the possibilities of telling it with the Z 9. You want to know the only drawback of that? I began at this beach using a different Nikon camera, and when I got the Z 9 all I wanted to do was keep going back because the Z 9 can tell a better story. Well, okay: allow me to tell a better story.
"You know what you're going to need after this camera? A bigger hard drive. If you're going to shoot 20 frames a second at full resolution, make sure you have it. Or become a skilled editor of your own work when you shoot, view and review.
"And that happens. As you go back, looking for the better pictures, you become more discriminating and discerning. There are two steps: the camera advances what you're doing, and then it advances your judgment of the scenes and the images as you're shooting.
"The other part of that is, once you know what the Z 9 will do, you know you got the picture so you can move on—try a different position, vantage point, composition. Or stay with a developing sequence at 20 or more frames per second. 'Working the subject' has a new meaning—it's not working to be sure you got it, to be sure it's sharp, it's working to be creative, working to experiment, working your imagination."
Steps Ahead
"For a guy like me, who's experienced with most everything Nikon's offered, the reality is the technology in this flagship mirrorless is unstoppable for what I'm doing here. I'm in command of the image, the situation: solo birds, flocks, parents and chicks, sudden moves, the things I can't anticipate. And if I want to for any reason, I can back out of any or all of the auto systems.
"Is it going to make me, or anyone, a better photographer? Here's what I think: come to the job with ideas, experience, creative skills, some nerve and daring and you bet it will. Everything always starts with the photographer—the still shooter, the videographer, and what that person brings to the job, but I think this camera will inspire photographers to elevate themselves. This camera doesn't keep up with my imagination—it leapfrogs it.
"You know the frustrating thing? Not being on the beach right now taking pictures. I haven't gotten to the best pictures yet, pictures maybe far better than I've ever imagined. The birds are there, right now. There's a beach waiting for me."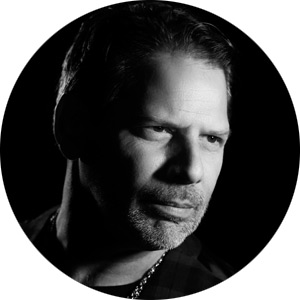 This Article Goes Great With These Products