In five minutes, I was in love with the fact that what I saw in the viewfinder was exactly what I got in the picture.
We were at the halfway point of our first question—"So, with the Z 7, what's your feeling about...?"—when Andrew Hancock cut in and said, "As impressed as I was with the camera and the new lenses, I'm more impressed with the potential of this system. The bar has been set high, but the potential of growth within the system is staggering."
Which is why we enjoy talking with Andy: he's way ahead of where we want to go.
Andy, a Nikon Ambassador, is a widely-published photographer who specializes in portraits and sports-related images. Ideas drive his image-making, and what he appreciates most is gear that will keep pace with his ideas—or even suggest them in the first place.
From the start, he was right at home with the Z 7.
The Five-Minute Adjustment
First, it felt like a Nikon. "It should...it is," he says. "It's smaller, it's a different body, but whenever I have the Z 7 up to my eye, I can look into the viewfinder, start to go through the entire menu hierarchy and know where everything is going to be. It's instinctively Nikon."
Getting used to the electronic viewfinder was Andy's prime concern. "The way I thought about it was, I look at enough screens as it is, I don't want to look at another one. For the first five minutes there was a bit of an adjustment, but the EVF was so bright, so clear, and it's got the right ergonomics, it felt like I was looking into a DSLR. I was so focused on what was in front of me, it didn't matter—I had no idea if I was looking at an EVF or an optical."
And because the image he sees in the viewfinder is the image he captures, there's less reviewing. "I know what I'm shooting—I know what my white balance looks like, I see everything immediately. I find myself with the camera to my eye more, looking for the next picture, as opposed to lowering the camera and kind of surveying the surroundings. That quickly became part of me—looking for the next picture through the viewfinder."
So did looking for the next thing to do with that picture. "One of the things I love doing in the studio is sequence multiple exposures of, say, a runner leaving the starting blocks, and then some double exposures. That feature in the Z 7 kind of caught me by surprise. I took the first picture, and when I went to take the second one the first picture showed up in the EVF at 50 percent. I could see through it to what I was currently seeing, so I could compose the second picture right where I wanted it to work with the first picture. I thought, Oh, this is going to be too much fun."
The Eye and the Beholder
Andy wasn't the first photographer we spoke to for whom image quality was a major Z 7 factor. "I'm no optical engineer, but I know there's a lot that goes into the technology, and whatever it is they've done with this camera, it works phenomenally well. When I look at a file at the back end there's an easily noticeable difference. The picture is incredibly sharp, edge to edge. What I can do with the Z 7 and NIKKOR S glass is astonishing."
Right now Andy sees the Z 7 as a complement to his D5 and D850, but once again he was quick to jump ahead of the curve. "We're only scratching the surface of what this camera is capable of...we haven't glimpsed the future yet."
Until then, the present is more than enough. "What Nikon has here is significant—it's going to play a major part in how I shoot, and it's going to allow me to do more and do better. I tell people this is a camera for anyone who's serious about creativity and storytelling.
"I want to keep pushing the bar higher, and this camera gives me the ability to do that."
Andy's website,
andrewhancock.com
, has an extensive collection of images in all categories of his ideas, assignments and projects. Be sure to check out the behind-the-scenes videos in the blog section.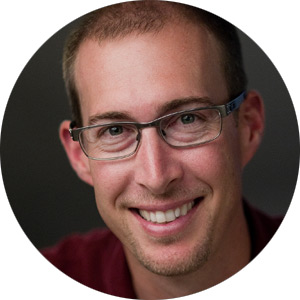 Andrew Hancock is an Indiana based photographer working for a diverse base of editorial and advertising clients both in the United States and abroad. He is a contributing photographer to Sports Illustrated magazine and his photos have appeared throughout the entire SI portfolio as well as in other premier magazines and websites. Visit his website www.andrewhancock.com and check out his ambassador page.
More articles by this contributor
This Article Goes Great With These Products