Style and substance, to be short and sweet about it. It's your wedding day, so not the time to go bargain basement hunting. Someone charging next to nothing for his or her services will give you next to nothing in terms of picture coverage. They are more likely to show up without the proper tools, or enough media cards, or spare batteries. Go for a true pro.
Aesthetically, there are huge numbers of photographers out there, representing different styles, from snappy, storytelling journalistic image makers to the dream weavers who will transport the bride and groom into Photoshop heaven. All styles and approaches are valid, just research lots of websites and sort out what you like. Then, meet the photographer! You want to be comfortable with the person who might be in the room while you're getting ready!
To see more of Joe's work, visit his website at www.joemcnally.com.
Photo taken in NYC at the Nikon Wedding Truck. Learn more about the concept, get a Behind the Scenes look and learn about the lighting used on Joe's blog.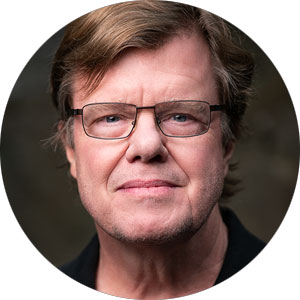 Joe McNally is an internationally acclaimed photographer whose career has spanned 30 years and included assignments in over 50 countries. He has shot cover stories for TIME, Newsweek, Fortune, New York, Entertainment Weekly, The New York Times Sunday Magazine and Men's Journal. Two of Joe's books, The Moment It Clicks and The Hot Shoe Diaries, both cracked Amazon's top ten list of best sellers. Visit his website at www.joemcnally.com and ambassador page.
More articles by this contributor
This Article Goes Great With These Products