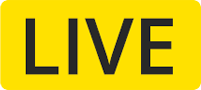 Hands-on PanelDiscussion
4 photographers discuss using the Z 7.

The front line of the imaging revolution.
A new generation of NIKKOR lenses designed for ultimate image quality.

Keep shooting the lenses you love.
A cornerstone of the Z series is likely already in your camera bag.


Pack light.Go big.
Introducing Nikon's smallest, lightest full-frame 500mm lens ever. Handheld super-telephoto power for DSLRs and Z series cameras (with optional Mount Adapter FTZ).