Go beyond point and shoot.

Whether you're new to photography or just ready to go beyond point and shoot, this fun half-day Nikon School class will inspire you to make better photos by teaching you the basics of exposure and how to use your camera more effectively. Learn how to use shutter speed, ISO and aperture to form a proper exposure, what all those buttons, dials and menus are on your camera, how and when to use a flash, how to frame a scene or portrait for a great photo and much more—and have a great time while you do it!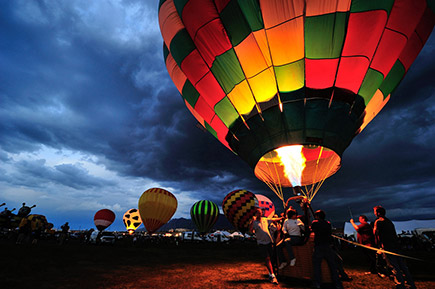 Start taking amazing photos
Get inspired to make better photos with this fun and informational half-day Nikon School class for those wanting to go beyond point and shoot. Learn the basics of composition—how to frame a scene or portrait for a great photo—and how to use your camera more effectively. Get comfortable using shutter speed, ISO, aperture and white balance to form a proper exposure.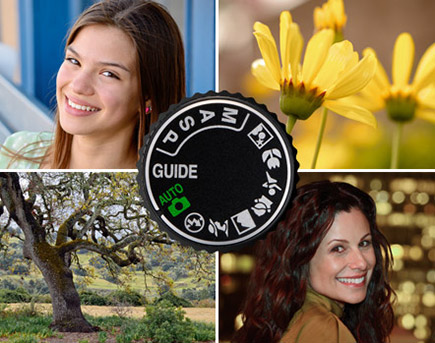 Get comfortable with your camera
Learn what all those buttons, dials and menus are on your camera. Translate exposure modes (P, S, A and M) on your camera to take great photos. Understand how to set your camera using the Shooting, Playback, Retouch and Custom Settings menus. Find out when a flash is necessary and how to add it. Even learn how to set up the camera to share images via Wi-Fi®!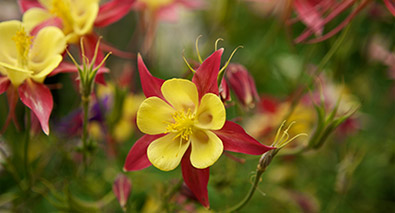 Show off your creativity
Learn how to use exposure modes and exposure compensation to get more creative with your photos.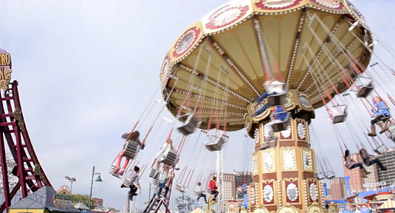 Shine some light on your subject
Learn about the benefits of using flash, when it's necessary and how to properly add it to get well-lit photos.
Nikon School Tip: Scene Modes
Use scene modes when you can, especially in snow or at the beach when there's bright light. Those modes are designed to help in those intensely lit situations, by keeping the surrounding scene looking bright while allowing your subject to be seen.
Whatever your skill level or camera brand,
Nikon School has a class for you!
Nikon School Instructors

Reed Hoffmann
Over 25 years ago, Reed started in studios, then worked at newspapers, and now freelances out of Kansas City. He has been shooting digital since 1996 and teaching digital photography since 2000. Nationally recognized as an expert on digital photography, Reed has helped over 30 U.S. and Asian news organizations ease their transition to digital. He is also a founding member of Blue Pixel, a major digital imaging consulting firm.

Michael A. Schwarz
Michael is an Atlanta-based freelance photojournalist and digital photography consultant. He is a three-time nominee for the Pulitzer Prize and a recipient of the Dag Hammarskjöld Award for Human Rights Advocacy Journalism, and he was chosen by Life magazine as one of the country's outstanding young photographers. A frequent exhibitor and lecturer on photojournalism, Michael has completed more than 2,000 assignments for major national publications.

Carey Wagner
Carey Wagner is a photojournalist based in Brooklyn. After 10 action-packed years as a staff photographer at newspapers in California and Florida, she bravely went independent to pursue work about women around the world. She has lived and photographed extensively throughout the Caribbean, Latin America, and Asia Pacific. Her clients have included The New York Times, NBC News, the Los Angeles Times, CARE, and Sports Illustrated. Carey is fluent in Spanish, has experience diving as an underwater photographer, and loves the outdoors and dancing. She is committed to telling the stories of women who might not otherwise be heard while helping others make an impact through their photography.

Nick Didlick
Nick has been a professional photographer for nearly 30 years, and while working assignments for wire services and newspapers, he has seen the world through the viewfinders of his Nikon cameras. He was one of the early pioneers of digital camera capture and abandoned film-based photography for digital in 1994! Currently, he is an editorial and commercial photographer specializing in digital imaging as well as a digital imaging consultant, Web designer, and lecturer.

Bob Pearson
Bob spent most of his career as a photographer for wire services, covering political campaigns in the US and South and Central America, the U.S. invasion of Panama, the first Gulf War in Kuwait, Olympic and Pan American Games, Masters Golf, and World Cup Soccer. In 2003 he was promoted to Director of Photography for North America for AFP (Agence France Presse). He left that position in 2006 to move to the hill country of Texas and start a freelance career in commercial and editorial photography.