SG-31R IR Panel for Built-In Flash
Attaches to camera flash shoe and covers the camera's built-in flash to prevent it from influencing the exposure.
$15.50
*

SRP

SRP (Suggested Retail Price) listed only as a suggestion. Actual prices are set by dealers and are subject to change at any time.
SG-31R IR Panel for Built-In Flash
2
2
The one accessory you absolutely need
Off-camera iTTL flash with Nikon speedlights is easy, accurate, reliable, but it will only be beautiful if you buy this accessory to block the on-camera flash from showing up in your pix. The manuals all say that the commander flash is too dim to be seen in pictures, but that's not true. This little chunk of plastic makes sure that no direct light spoils your pictures. I feel that it also helps prevent people from blinking because you won't be shooting flash straight into their eyes. Buy it, you won't be sorry.
December 13, 2011
i miss this product so so much
the best camera ive ever used my canon 5d mk2 and 7d it's still not a patch on the d200 i wish i had not broken it and replaced it with the canon system even my d50 kept on going till late last year until i sold it
January 17, 2011
Product Q&A
Ask your questions. Share your answers.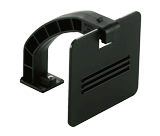 SG-31R IR Panel for Built-In Flash
Nov 3, 2011 by
by
Sonafro
New Orleans, LA
2
out of
3
found this question helpful.
Was this helpful?
helpful
2
unhelpful
1
http://answers.nikonusa.com/answers/7022-en_us/product/4905/question/496674/undohelpfulness.djs?format=embeddedhtml&sessionparams=__BVSESSIONPARAMS__&return=__RETURN__&innerreturn=http%3A%2F%2Fanswers.nikonusa.com%2Fanswers%2F7022-en_us%2Fproduct%2F4905%2Fquestions.djs%3Fformat%3Dembeddedhtml%26scrolltotop%3Dtrue%26expandquestion%3D496674&user=__USERID__&authsourcetype=__AUTHTYPE__&submissionparams=__BVSUBMISSIONPARAMETERS__&submissionurl=__BVSUBMISSIONURL__
Will this panel fit the d700?
8 months ago
by
Sonafro
New Orleans, LA
Location : 
New Orleans, LA
Role: 
Serious passion, hobbyist
Answers
2
out of
2
found this answer helpful.
Was this helpful?
helpful
2
unhelpful
0
http://answers.nikonusa.com/answers/7022-en_us/product/4905/answer/599727/undohelpfulness.djs?format=embeddedhtml&sessionparams=__BVSESSIONPARAMS__&return=__RETURN__&innerreturn=http%3A%2F%2Fanswers.nikonusa.com%2Fanswers%2F7022-en_us%2Fproduct%2F4905%2Fquestions.djs%3Fformat%3Dembeddedhtml%26scrolltotop%3Dtrue%26expandquestion%3D496674%26expandanswer%3D599727&user=__USERID__&authsourcetype=__AUTHTYPE__&submissionparams=__BVSUBMISSIONPARAMETERS__&submissionurl=__BVSUBMISSIONURL__