Making Pictures in the Rain
There are perfectly good reasons why people don't like to take pictures when it's raining. It's messy; you have to work to keep yourself and your equipment dry. But, with a little planning and the right gear, it can be well worth the effort.
Probably the best tool for working in the rain is a good roof. Look for picnic shelters at parks, porches with overhangs, anything that lets you be outside without getting wet. Or, get an umbrella. Look for size and strength. Small ones are easy to carry, but large ones withstand more wind and rain. Perhaps the best compromise is a collapsible golf umbrella; large coverage in a reasonably compact size. Now it's time to talk about the kinds of photos you can make.
The light will usually be flat, so forget about bright colors. You'll be working with a muted palette, which can be a nice change of pace. Rain can give you images that have a dreamy, soft look to them, but that doesn't mean there's no color. Greens in particular can look lush and beautiful when wet. If you want more contrast, or "punch" in a scene, try the Vivid Picture Control setting (found in the Shooting Menu options on your Nikon digital camera). That will add some contrast and saturation.
Raindrops also make great subjects. There are a couple of keys to shooting them. For one thing, they both pass and reflect light, so they photograph best against a dark or colorful background. One easy way to shoot them is from inside your house, focusing on the ones on the window glass. If you have a telephoto, you may find that it makes them look larger at closest focus than a normal or wide-angle lens. A macro or micro lens is designed for close focus and will allow you to get much, much closer. If you have a compact (point-and-shoot) camera, then turn on its close-focus capability (usually with a button on the back that has a flower icon). You can also shoot raindrops on car windows, or even through the wet glass, for an interesting look, but please, park the car first!
And keep an eye out for other people in the rain. Having a person in the picture can make it more interesting. People with umbrellas or people with animals can add to the quiet mood of a rainy photo and create an instant focal point to draw the viewer's attention.
Once you've taken the time to go shoot in the rain, you'll discover that a whole new world of images is waiting for you.

Welcome to the NEW
Nikon Learn & Explore
We've redesigned the site to make it easier to find stories you care about, get tips and advice from pros, learn new shooting techniques, discover classes and workshops—in short, help you find new inspiration every time you visit. (And we hope you visit often.)

Access all the photography techniques, advice and inspiration of Nikon's Learn & Explore anytime, anywhere with the free app for iPhone, iPod Touch and iPad.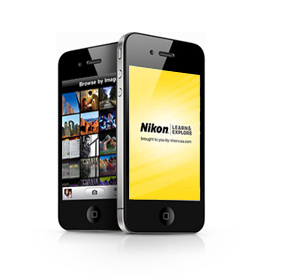 Take Today's Poll
Along with the new look of Learn & Explore, we've added polls. Make your opinion count and check back often to participate in new polls.
Take your photographic knowledge to the next level; get a working understanding of your camera's features; learn how to create HD-SLR videos; discover how to edit your images using Capture NX2 software and more.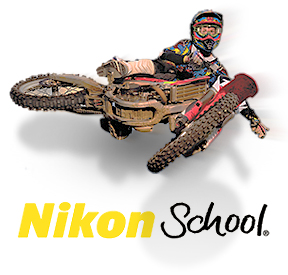 Learn more about the Nikon D-SLR or Nikon 1 camera you own by watching an interactive product tutorial!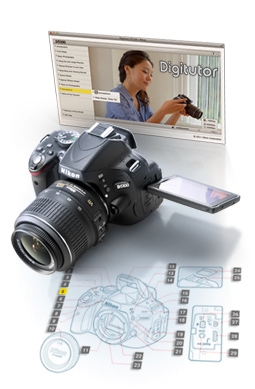 And get great tips and techniques to try next time you go shooting!