51-Point Autofocus System
The 51-point AF system positions 51 points of focus within the frame to allow photographers to choose a variety of focus configurations to suit the shooting situation.
Available in selected Nikon D-SLRs, the 51-point AF system positions 51 points of focus within the frame to allow photographers to choose a variety of focus configurations to suit the shooting situation.
The 51-area grid forms a wide rectangle across the frame, with minimal spacing between each AF area. The system keeps even quick-moving subjects in focus across a wide extent of the frame. The 15 points of the three center rows of focus points employ cross-type sensors for powerful focus detection.
Nikon's latest Flagship D-SLR, the Nikon D4 uses Nikon's Advanced Multi-CAM 3500FX AF sensor module to provide photographers with even more refined focus point capabilities.
You can choose to use a single AF point to hone in on an exact spot on your subject in which to focus on, or use all 51 AF points working together to capture moving subjects. Using the Dynamic-area AF and you've also got the choice between 11, 9 or 21 AF points.
Using an AF NiKKOR lens with an f/5.6 or faster aperture, you can use all 51 AF points for fast and accurate AF detection up to an impressive -2 EV (ISO 100, 20 degrees C), which is approximately the physical limit of the eye to see through an optical viewfinder. What this will provide you with is the ability to shoot more smoothly in low light situations.
Most Nikon D-SLRs that utilize the 51-point AF system have the 15 points of the three center rows employ cross-type sensors for added focus detection; detecting contrast in both vertical and horizontal lines. Each cross-type sensor performs at full capacity with any AF NIKKOR lens, f/5.6 or faster.
With the new Nikon D4, the AF maintains the power of the five cross-type sensors in the center as long as the combined open aperture value is below f/8. So this means that photographers shooting with super-telephoto NIKKOR lenses combined with Nikon 1.4x, 1.7x or 2.0x tele-converters will now be able to autofocus where previous cameras could not.
Faster Initial AF Detection
A new "focus/release" priority mode provides an AF continuous mode option, enabling consistently tack-sharp images from start to finish in continuous bursts. Even when your subject unexpectedly changes their position or distance from the camera, AF servo is constantly active during continuous shutter bursts, ensuring you can more quickly detect your subject again.
AF modes
AF-S activates AF servo once to lock-in focus and is recommended for stationary subjects.
AF-C activates AF servo continuously and is recommended for moving subjects.
AF-area modes
For AF-area modes, there are four choices: single point AF, dynamic-area AF, 3D-tracking and auto-area AF. Single point AF gives you the pinpoint accuracy you may need for a portrait or even a sports image where exact focus point placement is crucial.
Dynamic-area AF adds 9-point, 21-point and 51-point placement. With each option, the selected number of AF points works together to keep detecting moving subjects.
The 3D-tracking mode keeps following moving subjects, moving the AF point for you so you can concentrate on composition.
Auto-area AF automatically chooses the AF point based on the most appropriate human face using face detection.

Welcome to the NEW
Nikon Learn & Explore
We've redesigned the site to make it easier to find stories you care about, get tips and advice from pros, learn new shooting techniques, discover classes and workshops—in short, help you find new inspiration every time you visit. (And we hope you visit often.)

Access all the photography techniques, advice and inspiration of Nikon's Learn & Explore anytime, anywhere with the free app for iPhone, iPod Touch and iPad.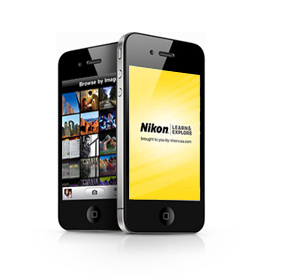 Take Today's Poll
Along with the new look of Learn & Explore, we've added polls. Make your opinion count and check back often to participate in new polls.
Take your photographic knowledge to the next level; get a working understanding of your camera's features; learn how to create HD-SLR videos; discover how to edit your images using Capture NX2 software and more.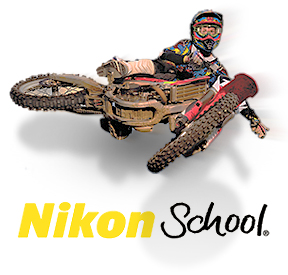 Learn more about the Nikon D-SLR or Nikon 1 camera you own by watching an interactive product tutorial!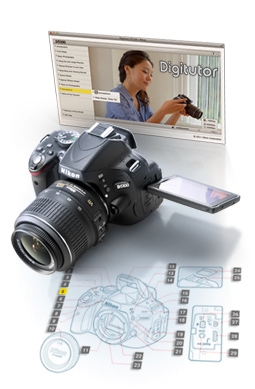 And get great tips and techniques to try next time you go shooting!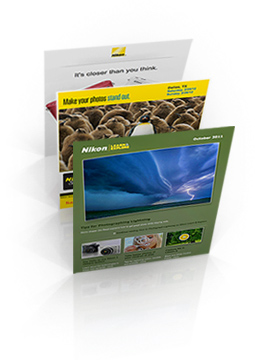 Expand Your Photographic Horizons