Product Details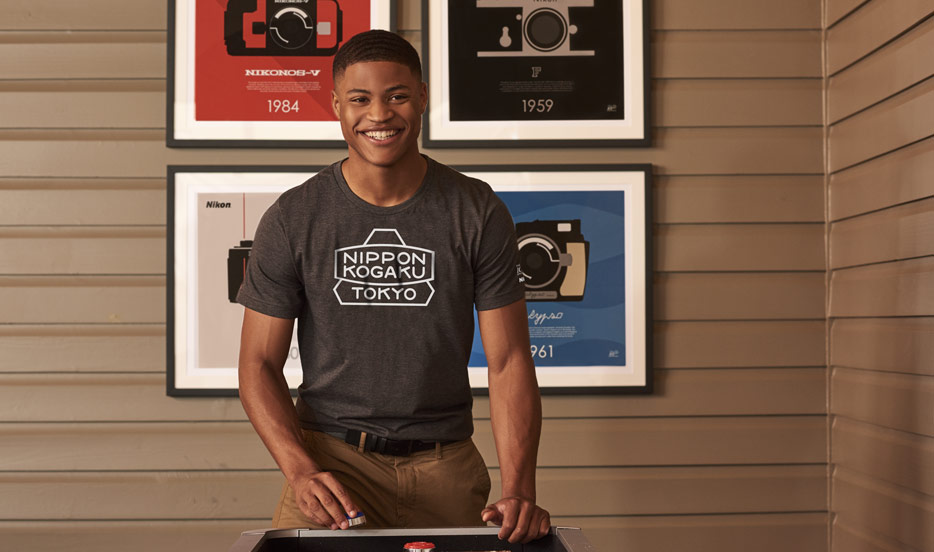 The 100th Anniversary NIPPON KOGAKU Men's Jersey T-Shirt is a premium short sleeved T-Shirt in charcoal gray, designed to celebrate Nikon's 100th Anniversary by showcasing one of its most iconic logos of Nikon's 100 year history. Instantly recognized by dedicated Nikon fans, the NIPPON KOGAKU logo is iconic in and of itself since it adorned some of Nikon's most iconic early products. The NIPPON KOGAKU logo is one of the brand's past logos and it was first used in 1948.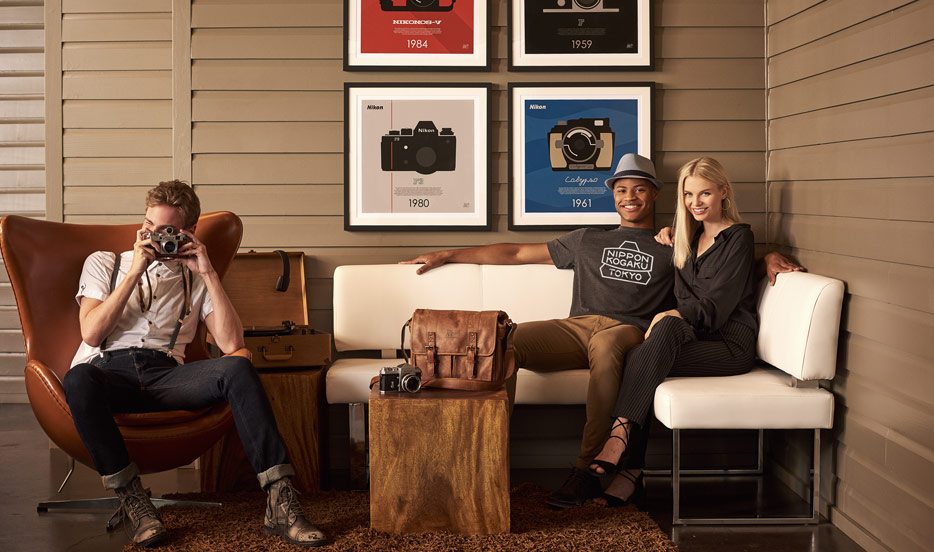 This T-shirt was especially designed for the avid Nikon fan and to help you show off your Nikon pride. With its historic nod to Nikon's past, and with a simple, clean and vintage look, you'll be the envy of your friends and fellow photographers with this unique shirt.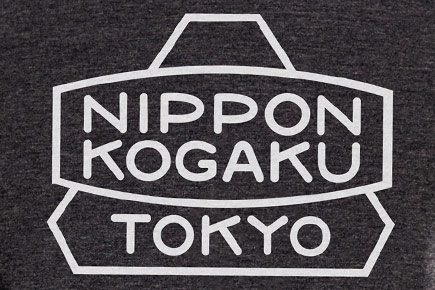 Wear your Nikon pride as you join with us in our 100th Anniversary celebration with the premium T-shirt that features the NIPPON KOGAKU logo (circa 1948) and the Nikon 100th Anniversary logo. The soft, lightweight Men's Jersey T-Shirt is made of a blend of cotton and polyester and is fitted at the bicep with shoulder taping and sideseamed. The 100th Anniversary NIPPON KOGAKU Men's T-Shirt comes in S, M, L, XL and XXL sizes. (please note that sizes run small)
LCD, Video and Photo Gallery images are for illustrative purposes only.