The essential telephoto zoom, more nimble than ever and with up to 4 stops of image stabilization.
Introducing the newest addition to Nikon's compact high-performance f/4 fixed aperture zoom lenses, the AF-S NIKKOR 70-200mm f/4G ED VR. Inspired by today's versatile HD-SLR shooters, it strikes an ideal balance between exceptional optics, advanced lens technologies, including Nikon VR (Vibration Reduction) image stabilization providing 4.0 stops* of blur free handheld shooting, assuring dramatically sharper still images and HD video capture.—and a remarkably compact, lightweight design. Whether you shoot with an FX- or DX-format camera, handheld or tripod-mounted, the AF-S NIKKOR 70-200mm f/4G ED VR delivers the serious telephoto zoom performance you've been seeking.
Photo shown with optional RT-1 Tripod Collar attached.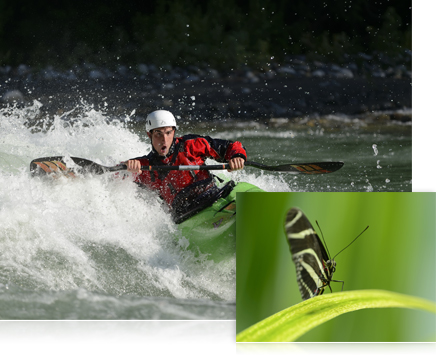 Take it everywhere
Lightweight, portable and highly versatile
At just 30.0 oz and a mere 7.0-in. long, the AF-S NIKKOR 70-200mm f/4G ED VR is well balanced and comfortable, even on long outings. Its f/4 fixed maximum aperture excels in low light and lets you maintain a consistent exposure while zooming, especially useful when shooting HD videos. The 70-200mm focal length range (105-300mm on DX-format cameras) has been the choice of pros for years, but for greater reach, add any of Nikon's teleconverters and achieve 1.4X, 1.7X or 2X magnification. The AF-S NIKKOR 70-200mm f/4G ED VR even focuses as close as 3.28-ft with a maximum magnification of 0.274x, so you can capture the smallest of subjects while maintaining a comfortable working distance.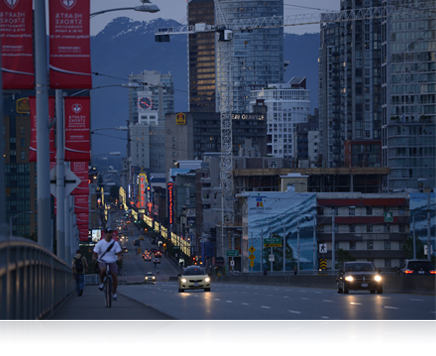 Dazzling photos and HD videos
Advanced features for exceptional results
Optimized for capturing high-quality stills and HD videos on both FX- and DX-format cameras, the AF-S NIKKOR 70-200mm f/4G ED VR incorporates Nikon advancements in lens technology and optical design. It's our first third generation Vibration Reduction lens, which enables hand-held shooting at shutter speeds up to 4 stops slower than would otherwise be possible. Nano Crystal Coat (N) reduces ghosting and lens flare; three Extra-low Dispersion (ED) glass elements provide maximum sharpness and minimum chromatic aberration, even at f/4; and the Silent Wave Motor (SWM) provides ultra-fast, ultra-quiet autofocusing with seamless manual focus override.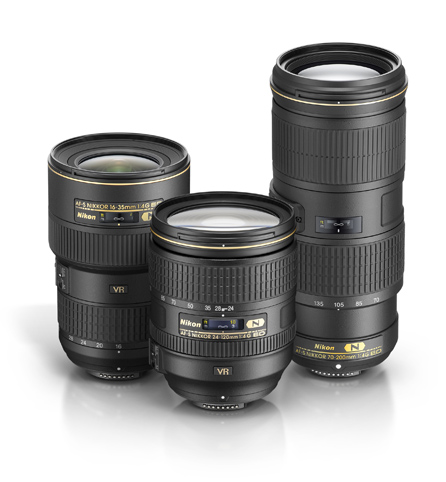 Cover every possibility
Build an exceptional f/4 zoom system
The AF-S NIKKOR 70-200mm f/4G ED VR brings the telephoto zoom range to Nikon's high-performance f/4 fixed aperture zoom lenses. Pair it with either the ultra-wide-angle to standard AF-S NIKKOR 16-35mm f/4F ED VR or the wide-angle to telephoto AF-S NIKKOR 24-120mm f/4G ED VR, and you'll be able to cover an extremely broad focal length range with f/4 speed, superior image quality and a compact, lightweight lens system.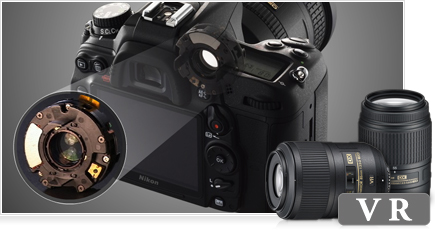 Nikon Vibration Reduction
Learn more about Nikon's in-lens VR image stabilization which assures dramatically sharper still images and video capture when shooting handheld.
Technology
Vibration Reduction

A Nikon in-lens technology that improves image stability by automatically compensating for camera shake. Lenses that offer VR will feature the abbreviation VR on the lens barrel.

Silent Wave Motor

AF-S NIKKOR lenses feature Nikon's Silent Wave Motor (SWM). This technology converts "traveling waves" into rotational energy to focus the optics. This enables high-speed autofocusing that's extremely accurate and super quiet.

M/A

Select NIKKOR lenses have a focusing mode which allows switching from automatic to manual focusing with virtually no lag time by simply turning the focusing ring on the lens. This makes it possible to seamlessly switch to fine manual focusing while looking through the viewfinder.

Nano Crystal Coat

An anti-reflective coating developed by Nikon that virtually eliminates internal lens element reflections across a wide range of wavelengths. Nano Crystal Coat solves ghost effects caused by red light and effectively reduces ghost and flare caused by light entering the lens diagonally.

Super Integrated Coating

Nikon Super Integrated Coating is Nikon's term for its multilayer coating of the optical elements in NIKKOR lenses.

ED (Extra-Low Dispersion) Glass

An optical glass developed by Nikon that is used with normal optical glass in telephoto lenses to obtain optimum correction of chromatic aberrations.

IF Lens

A NIKKOR lens in which only the internal lens group shifts during focusing. Thus, IF NIKKORS do not change in size during AF operation, allowing for compact, lightweight lenses capable of closer focusing distances. These lenses will be designated with the abbreviation IF on the lens barrel.
*Based on CIPA Standard. This value is achieved when: FX-format compatible lenses are attached to an FX-format digital SLR camera and zoom lenses are set at the maximum telephoto position.
LCD, Video and Photo Gallery images are for illustrative purposes only.