Hard-working super-telephoto prime lens built for the field.
This professional-caliber 500mm super-telephoto prime lens stops distant action in in its tracks. Featuring Nikon's superior Vibration Reduction (VR II) image stabilization and performance enhancing lens technologies, superior NIKKOR optics and a lightweight magnesium die-cast barrel with dust and moisture resistance, it's ideal for photographers in the field shooting motor sports, outdoor athletes, wildlife and much more. Nikon VR (Vibration Reduction) image stabilization provides 3.0 stops* of blur free handheld shooting, assuring dramatically sharper still images and HD video capture.

Stop distant action in its tracks
Fast super-telephoto performance
With 500mm of super-telephoto reach, there isn't much you can't capture with the AF-S NIKKOR 500mm f/4G ED VR. Whether you're on assignment at a race or after elusive critters in the wild, you can expect brilliantly crisp and dramatic images in rich color and amazing detail. Plus, the AF-S NIKKOR 500mm f/4G ED VR is fully compatible with all Nikon Teleconverters, so you can double the effective reach.

Engineered for the field
Rugged, reliable and lightweight
The AF-S NIKKOR 500mm f/4G ED VR is a workhorse on the track and in the field. Its rugged, lightweight design features a magnesium die-cast barrel and professional-grade dust- and moisture-resistant construction. It's also host to an arsenal of innovative Nikon lens technologies like Vibration Reduction (VR II) image stabilization with tripod detection mode for minimizing shutter release vibration, Silent Wave Motor (SWM) for ultra-fast, ultra-quiet autofocusing, exclusive Nano Crystal Coat (N) and Extra-low Dispersion (ED) glass for superior color, sharpness and contrast. Even in the most demanding shooting situations, the AF-S NIKKOR 500mm f/4G ED VR performs brilliantly.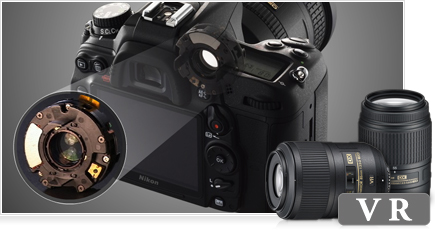 Nikon Vibration Reduction
Learn more about Nikon's in-lens VR image stabilization which assures dramatically sharper still images and video capture when shooting handheld.
Technology
Vibration Reduction

A Nikon in-lens technology that improves image stability by automatically compensating for camera shake. Lenses that offer VR will feature the abbreviation VR on the lens barrel.

Silent Wave Motor

AF-S NIKKOR lenses feature Nikon's Silent Wave Motor, which represents a significant advance in AF lens technology.

Nano Crystal Coat

An anti-reflective coating developed by Nikon that virtually eliminates internal lens element reflections across a wide range of wavelengths.

ED (Extra-Low Dispersion) Glass

An optical glass developed by Nikon that is used with normal optical glass in telephoto lenses to obtain optimum correction of chromatic aberrations.

M/A

Select NIKKOR lenses have a focusing mode which allows switching from automatic to manual focusing with virtually no lag time by simply turning the focusing ring on the lens.

A/M

A/M stands for Auto-Priority Manual Mode. This mode also enables an easy transition from autofocus to manual during AF operation. However, mode switch sensitivity has been altered to reduce the possibility of sudden unintentional switching to manual focus while shooting.

IF Lens

A NIKKOR lens in which only the internal lens group shifts during focusing. These lenses will be designated with the abbreviation IF on the lens barrel.
*Based on CIPA Standard. This value is achieved when: FX-format compatible lenses are attached to an FX-format digital SLR camera.
LCD, Video and Photo Gallery images are for illustrative purposes only.