Nikon School offers classes in photography around the country
Learn photography at Nikon School
Take your photography to the next level with Nikon School.
Have a world-class experience at a Nikon Sponsored Workshop.
Expertise is right around the corner at a Nikon Retailer Event.
Educating and inspiring more than 100,000 students over the past 35 years.
From beginner to advanced–take your photography to the next level with a Nikon School class.
For over 35 years, Nikon School has been educating and inspiring photographers of all levels with affordable photography classes across the country. Whether you're a passionate enthusiast or pro, Nikon School lets you explore & expand your skills on any camera. Join experts and enthusiasts in discovering & sharing new techniques, smart tips, great fun and true passion.
• Classes for both beginners & advanced shooters
• 3-hour and full-day classes conveniently scheduled
• Locations across the country
• Hands-on instruction from working pros
• Wide range of technical and creative topics
• Prices Ranging from $14.95 to $629.00
"[The instructor's] passion for photography comes through even when talking about the technical aspects of camera operation."
–Kathy Westfall

"The knowledge [I] gained made me understand the camera settings better and the effect on the photo subject."
–Doug Ross
2019 Photography Seminars, Workshops & Online Classes
Nikon is proud to support exceptional workshops, mentorships
and expeditions around the world.
Each year, Nikon sponsors thrilling photography workshops, mentorships and expeditions designed to educate and inspire passionate photographers. From events held year round by Santa Fe Photographic Workshops to Mentor Series Treks that occur around the globe, to the 75+ pro faculty of the Summit Series Workshops and more, Nikon sponsored workshops offer truly world-class experiences.
Find Workshops Near You
2019 Sponsored Workshops
Nikon is proud to be sponsoring the National Parks at Night workshop series of 12 different workshops taking place in 2019—with each park being visited only once. Each workshop includes lectures, critique and instruction in the parks. Workshops will be tailored to the conditions, landscape and topics at each park, and may include Lightpainting, controlling the ratio between ambient and added light, star points, Milky Way exposures, star trails, long exposures and night portraiture.

Santa Fe Photographic Workshops, an inspirational resource for photographers, is a year-round educational center. Each season, imagemakers of every kind travel to magical Santa Fe to engage their imaginations and rekindle their passion for photography. In the beautiful and serene setting of our campus, the senses are stimulated and creativity flourishes.

For nearly 3 decades, we have brought the most elite photographers, editors, and creatives from all over the country and abroad to be a part of our unique 'team-teaching' workshops. At our workshops, Nikon provides in-personal technical support as well as consignment bodies and lenses to rent out for use throughout the workshop time. This has helped many photographers learn on the latest equipment to become the better photographer they want to be.
The Sports Shooter Academy is a hands-on workshop that gives participants the opportunity to shoot real sports under the guidance of award-winning sports photographers. After each day of shooting sports like college football, basketball, soccer, rugby, volleyball, baseball, lacrosse and water polo, students edit their images and receive one-on-one critiques from the faculty.

This once in a lifetime trip to Chile will provide you with the opportunity to capture amazing images. The program is designed for photographers of all skills and experience—anyone who has passion for photography, nature and adventure.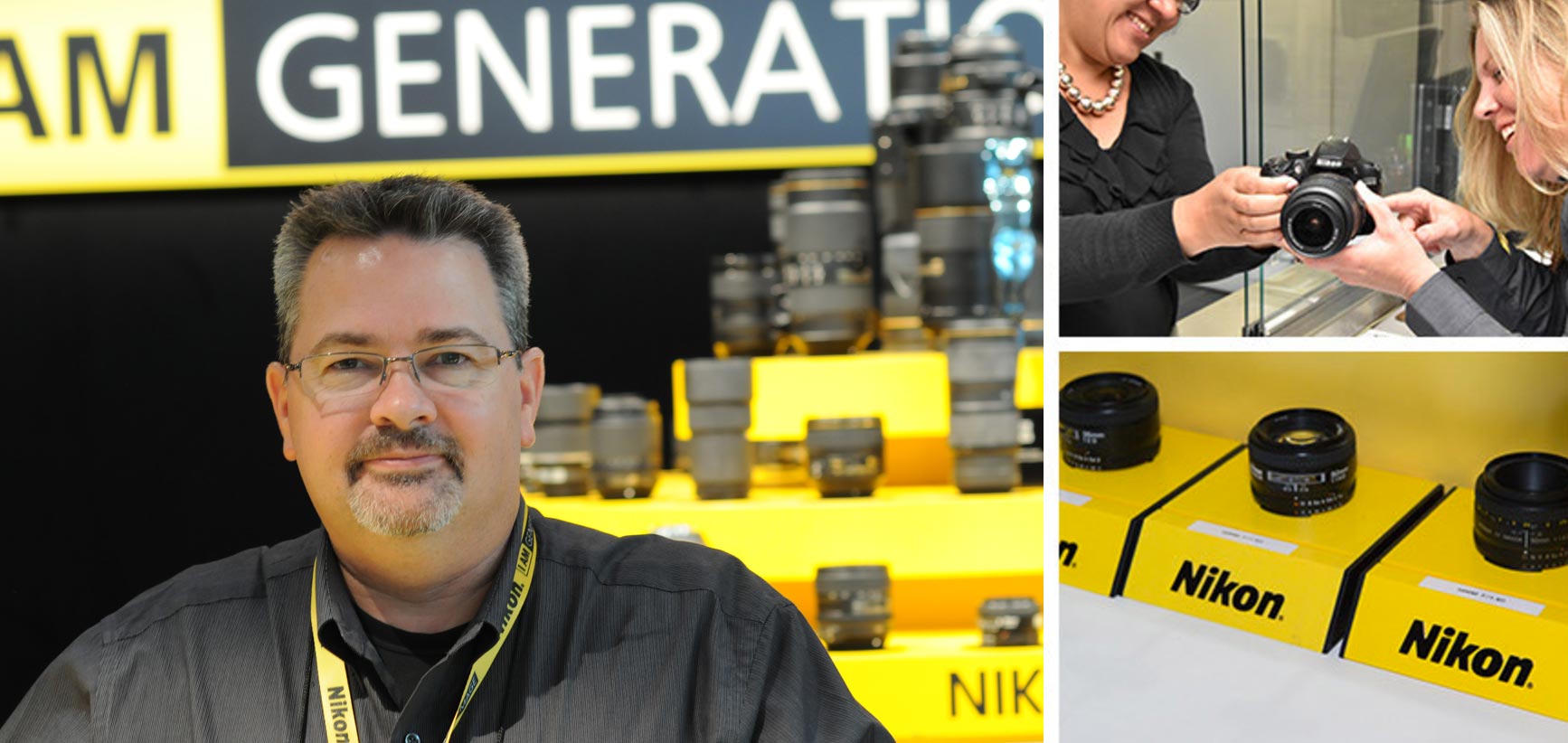 Meet Nikon Ambassadors and product experts
at your local Nikon Authorized Retailer.
Nikon Authorized Retailers are not only the place to find the latest Nikon gear, they are also the place to find expertise, hands-on demonstrations and guidance on using your Nikon gear. Check with your local Nikon Authorized Retailer for a schedule of upcoming events.
Nikon Ambassadors Events

From an outstanding lecture series to meet and greet events, Nikon Ambassadors and photographers of all levels connect at retailers across the country. Contact your local Nikon retailer for more information.

Retail Learning Events

Nikon Retail Learning Events include hands-on events in-store or during a location shooting (walkabout) event, launch parties for new products, "Clean and Check" events and Nikon product expert presentations on-site to demo new products and answer technical questions about Nikon gear and more. Contact your local Nikon retailer for information.