Key Features
HK-34 Slip-on Lens Hood for AF-S NIKKOR 500mm f/4G ED VR.
Use of specifically engineered Nikon lens hoods is highly recommended.
In less-than-ideal lighting conditions, the performance difference can be substantial.
Slip-on lens hood provided with select NIKKOR lenses.
By reducing the amount of non-essential light falling onto the front lens element, lenses can better achieve their optimum optical performance, producing more saturated images.
Product Q&A
Ask your questions. Share your answers.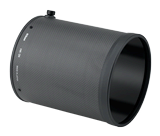 HK-34 Snap-on Lens Hood
0
out of
0
found this question helpful.
Was this helpful?
helpful
0
unhelpful
0
http://answers.nikonusa.com/answers/7022-en_us/product/4935/question/1047978/undohelpfulness.djs?format=embeddedhtml&sessionparams=__BVSESSIONPARAMS__&return=__RETURN__&innerreturn=http%3A%2F%2Fanswers.nikonusa.com%2Fanswers%2F7022-en_us%2Fproduct%2F4935%2Fquestions.djs%3Fformat%3Dembeddedhtml%26scrolltotop%3Dtrue%26expandquestion%3D1047978&user=__USERID__&authsourcetype=__AUTHTYPE__&submissionparams=__BVSUBMISSIONPARAMETERS__&submissionurl=__BVSUBMISSIONURL__
10 months ago
Role: 
Serious passion, hobbyist
Answers
0
out of
0
found this answer helpful.
Was this helpful?
helpful
0
unhelpful
0
http://answers.nikonusa.com/answers/7022-en_us/product/4935/answer/1234918/undohelpfulness.djs?format=embeddedhtml&sessionparams=__BVSESSIONPARAMS__&return=__RETURN__&innerreturn=http%3A%2F%2Fanswers.nikonusa.com%2Fanswers%2F7022-en_us%2Fproduct%2F4935%2Fquestions.djs%3Fformat%3Dembeddedhtml%26scrolltotop%3Dtrue%26expandquestion%3D1047978%26expandanswer%3D1234918&user=__USERID__&authsourcetype=__AUTHTYPE__&submissionparams=__BVSUBMISSIONPARAMETERS__&submissionurl=__BVSUBMISSIONURL__
Answer: 
No, only one that will fit is the HK-34