CL-L1 Ballistic Nylon Semi-Soft Lens Case
Hard Lens Case for 105mm f/2.0 D, 135mm f/2.0 AF-DC & 70-210mm f/4.5-5.6D Lenses & for 180mm f/2.8 D Lenses (Replacement).
$240.00
*

SRP

SRP (Suggested Retail Price) listed only as a suggestion. Actual prices are set by dealers and are subject to change at any time.
Product Q&A
Ask your questions. Share your answers.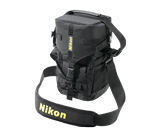 CL-L1 Ballistic Nylon Semi-Soft Lens Case
0
out of
0
found this question helpful.
Was this helpful?
helpful
0
unhelpful
0
http://answers.nikonusa.com/answers/7022-en_us/product/4152/question/642014/undohelpfulness.djs?format=embeddedhtml&sessionparams=__BVSESSIONPARAMS__&return=__RETURN__&innerreturn=http%3A%2F%2Fanswers.nikonusa.com%2Fanswers%2F7022-en_us%2Fproduct%2F4152%2Fquestions.djs%3Fformat%3Dembeddedhtml%26scrolltotop%3Dtrue%26expandquestion%3D642014&user=__USERID__&authsourcetype=__AUTHTYPE__&submissionparams=__BVSUBMISSIONPARAMETERS__&submissionurl=__BVSUBMISSIONURL__
My CL-L1 case came with a separately wrapped part. It is about 7 x 7 x 3/4 inches. It feels like a dense foam and is covered with black fabric. I received the case with a 300mm f/2.8 lens. Do I even need this extra part? Any ideas?
5 months, 1 week ago
Nikon Family: 
11-20 years
Experience: 
Less than a month
Role: 
Serious passion, hobbyist
Answers
0
out of
1
found this answer helpful.
Was this helpful?
helpful
0
unhelpful
1
http://answers.nikonusa.com/answers/7022-en_us/product/4152/answer/750610/undohelpfulness.djs?format=embeddedhtml&sessionparams=__BVSESSIONPARAMS__&return=__RETURN__&innerreturn=http%3A%2F%2Fanswers.nikonusa.com%2Fanswers%2F7022-en_us%2Fproduct%2F4152%2Fquestions.djs%3Fformat%3Dembeddedhtml%26scrolltotop%3Dtrue%26expandquestion%3D642014%26expandanswer%3D750610&user=__USERID__&authsourcetype=__AUTHTYPE__&submissionparams=__BVSUBMISSIONPARAMETERS__&submissionurl=__BVSUBMISSIONURL__
Answer: 
Sounds like the inner belt for the lens