Key Features
The SZ-2TN is an orange colored filter that is placed on the SB-910/900 Speedlight to change the color of the flash from daylight balanced to Tungsten balanced light.
Product Q&A
Ask your questions. Share your answers.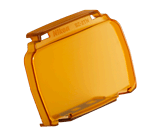 SZ-2TN Incandescent Filter
Feb 23, 2014 by
by
MortonVisuals
San Diego, CA
0
out of
0
found this question helpful.
Was this helpful?
helpful
0
unhelpful
0
http://answers.nikonusa.com/answers/7022-en_us/product/4977/question/1194017/undohelpfulness.djs?format=embeddedhtml&sessionparams=__BVSESSIONPARAMS__&return=__RETURN__&innerreturn=http%3A%2F%2Fanswers.nikonusa.com%2Fanswers%2F7022-en_us%2Fproduct%2F4977%2Fquestions.djs%3Fformat%3Dembeddedhtml%26scrolltotop%3Dtrue%26expandquestion%3D1194017&user=__USERID__&authsourcetype=__AUTHTYPE__&submissionparams=__BVSUBMISSIONPARAMETERS__&submissionurl=__BVSUBMISSIONURL__
Will this fit the 900 or only the 910? What temp is this? 2900K? 3200K?
3 months, 2 weeks ago
by
MortonVisuals
San Diego, CA
Favorite Subject: 
Portrait
Nikon Family: 
11-20 years
Role: 
Professional photographer
Answers
0
out of
2
found this answer helpful.
Was this helpful?
helpful
0
unhelpful
2
http://answers.nikonusa.com/answers/7022-en_us/product/4977/answer/1406268/undohelpfulness.djs?format=embeddedhtml&sessionparams=__BVSESSIONPARAMS__&return=__RETURN__&innerreturn=http%3A%2F%2Fanswers.nikonusa.com%2Fanswers%2F7022-en_us%2Fproduct%2F4977%2Fquestions.djs%3Fformat%3Dembeddedhtml%26scrolltotop%3Dtrue%26expandquestion%3D1194017%26expandanswer%3D1406268&user=__USERID__&authsourcetype=__AUTHTYPE__&submissionparams=__BVSUBMISSIONPARAMETERS__&submissionurl=__BVSUBMISSIONURL__