Nikon's D7000 features a 16.2 MP DX-format CMOS sensor, 6 fps continuous shooting and breathtaking Full 1080p HD Movies with full time autofocus.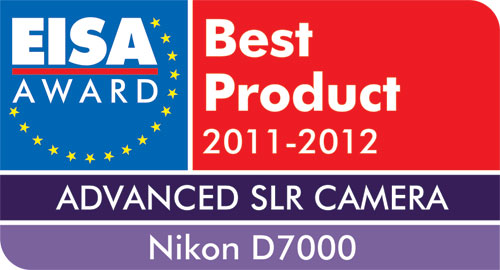 $999.95
*

SRP

SRP (Suggested Retail Price) listed only as a suggestion. Actual prices are set by dealers and are subject to change at any time.
EN-EL15 Rechargeable Li-ion Battery
MH-25 QuickCharger
DK-5 Eyepiece Cap
DK-21 Rubber Eyecup
UC-E4 USB Cable
EG-D2 Audio Video Cable
AN-DC1 Camera Strap
BM-11 LCD Monitor Cover
BF-1B Body Cap
BS-1 Accessory Shoe Cover
ViewNX 2 CD-ROM
Solid body, excellent images.
Did not have any of the negative experiences that I saw on the many forums. The only complaint that seemed to have any merit was about the mirror slap induced shake at certain shutter speeds. That was easily worked around. Properly set up, the auto focus proved to be much better than I was led to believe. I shot birds and bugs at high speed and had very good luck. I photographed a football game and a basketball game and had almost no misses. The extra resolution, compared to my D 90 & D 80 helps when I have to crop. My favorite set up for wildlife is my D 7000 and the 300 f4 Nikkor with the 1.4 tc. Paired with my 12-24 wide angle, it does a great job with landscape photos as well. I have not tried video.
July 16, 2012
It takes great pictures in a variety of conditions.
I was a long time Canon/Olympus owner and switched to the Nikon D7000 because of the features and thinking I would get more better pictures on the first try under less than ideal conditions. I was not disappointed. I've had the camera and multiple lenses over a year now and still love the camera. I do mostly outdoor nature photography, but have been very impressed with the low light indoor capabilities and close up garden photos. I've even upgraded my daughters to D5100 cameras and have been impressed with those.
July 16, 2012
Amazing!
After doing all the research, I have decide to get the D7000 for one particular reason--nothing's much better. The D7000 outshines every competition there is. I especially love it's amazing performance in low-light situation. And, of course, Nikon D7000 simply looks "beautiful", physically. It's a head turner. Whenever I use this camera, people just stares. It's a bonus for me.
July 16, 2012
Great!
Just got the D7000 last week, what a vast improvement over the D200. Images are much more detailed, viewfinder is much better.
July 15, 2012
all round performer
this is a serious camera that Nikon has produced amateur friendly yet features pro's will love i give it a 9.2/10
July 14, 2012
227

Questions
|
393

Answers
Product Q&A
Ask your questions. Share your answers.