D800, built for today's multimedia photographer includes a groundbreaking 36.3MP FX-format CMOS sensor, Full HD 1080p video at 30/25/24p with stereo sound, class leading ISO range of 100-6400, expandable to 25,600, 4 fps burst rate and Advanced Scene Recognition System with 91,000-pixel RGB sensor.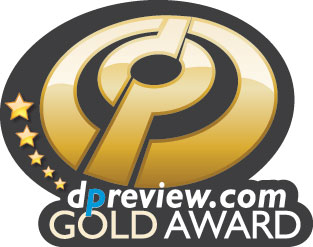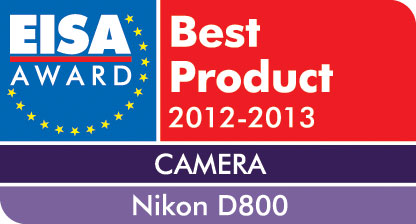 $2,999.95
*

SRP

SRP (Suggested Retail Price) listed only as a suggestion. Actual prices are set by dealers and are subject to change at any time.
AN-DC6 Strap
EN-EL15 Rechargeable Li-ion Battery
MH-25 Battery Charger
UC-E14 USB Cable
BM-12 LCD Monitor Cover
BF-1B Body Cap
BS-1 Accessory Shoe Cap
DK-17 Viewfinder Eyepiece
NikonView NX2 CD ROM
Debunking all myths
I recieved my D800E in time for a two-week photo trek through Peru. It was intended to be used as a back-up to my D4, but it quickly became the go-to camera for portraits and lanscape shots. The camera perfomed wonderfully under all types of conditions. Unlike all the reviews I had read, this camera can indeed be: Hand-held at slow speeds instead of only being tripod mounted. Used at high ISO speeds with incredible detail. Used for shots involving a lot of textile and colors. If moire is an issue, stop down the lens a bit more and eliminate any concerns. The lenses most often used on this camera were the 50mm f/1.4 and the 16mm - 35mm zoom. I am attaching some photos and 100% crops to show detail. All are hand-held, speeds up to 1/90th and ISO between 200 and 800.
May 7, 2012
Great Results
Incredible quality but with a few quirks. Going from still to video and back again is not as transparent as it could be and some of my 32GB cards don't work. But boy are the results great!
July 15, 2012
Exceeds All Expectations!
This is my 4th Nikon SLR, and so it was with a bit of reluctance that I purchased the d800 - thinking I would use it occasionally for landscapes and portrait work when I felt I needed the extra pixel count, but continue to use my other Nikons for everything else. Silly girl - what was I thinking? This camera exceeds all my expectations! It takes dazzling photos. The other reviewers have done an excellent job of citing the technical merits of this camera, as well as pointing out some of the drawbacks, so I won't repeat all of that. I will say that I think the price is fair for the quality and capabilities of this camera. I've heard some pros telling beginners that it doesn't matter what camera you shoot with - you need to learn the fundamentals of photography first. I agree. But I also want to encourage every photographer, no matter what your skill or experience level, to aim for the very best equipment you can afford. While a good camera can't "make" you a better photographer, it can certainly elevate your shots to their highest levels. I sincerely believe that no matter your skill level, from beginner to pro - this camera will make all your shots sing. If you're going to spend your time and talents on photography - at any level, this camera will give you the opportunity to take your very best shots.
July 7, 2012
The game changing camera....
I've had the D800 for only 2 months, a short time for a rigorous evaluation but I mind was made up within seconds of downloading the first images. A lot was predicted, argued about, panned, glorified and just discussed for a long time before it because available. The predictions, for the most part were wrong. It is not a studio or tripod only super critical overly demanding camera at all.There are no downsides in having the best sensor in the industry with 36mpx. It was a very pleasant surprise that all my lenses just worked better from top pro glass to DX kit lens, all of them performed better than on anything else. Although most talk has been about the incredible detail never seen before in a DSLR before, and rightly but the revelation was discovering the complete harmony with which all the image related subsystems worked together: metering, Auto White Balance, Active D-Lighting, Auto Focus, color, 14 stops of DR etc. With little adjustment to my shooting technique my keeper rate has risen dramatically, it is hard to take a port shot that is not very well exposed, blown highlights or lost shadows. It handles mixed lighting with AWB better than any camera I have ever used including all other Nikon pro camera and Canon. After using it for a few days the most difficult aspect of the using the camera was keeping the ear to ear grin off my face. I had gotten used to taking safety shots with prior cameras, particularly if conditions were poor and doing a lot of between shot reviews so an event might need 1,200 shots in an evening or 300 on a landscape outing. No more, after a few days and my first event, I noticed i shot a fraction of frames and stopped using the rear review display. I just knew, if my composition was good, the shot was good, every time. What a confidence builder to know that critical shots will come out right the first time, with great post processing flexibility and clean detail filled shadows. I have full confidence that the D800 is the easiest to use high performance camera available, and the best image taking device I have ever seen or used. Yes, this camera is that good!
July 5, 2012
SUPERGREATFANTASTIC
simply an amazing camera, finally a 35mm digital slr that will impress you. Ive always been a nikon photographer, but when nikon and canon made the transition from film to digital I switched to canon, especially due to the support canon offered at almost every professional studio worldwide, the 5d Mk 2 was/is an incrediable camera, but NIkon has set the bar now with the d800. canon is out nikon is in. the timelapse option and raw processing built into the Nikon Camera menu is actually a very useful tool.
July 5, 2012
194

Questions
|
257

Answers
Product Q&A
Ask your questions. Share your answers.